Twindig Housing Market Index (HMI) - 24 July 21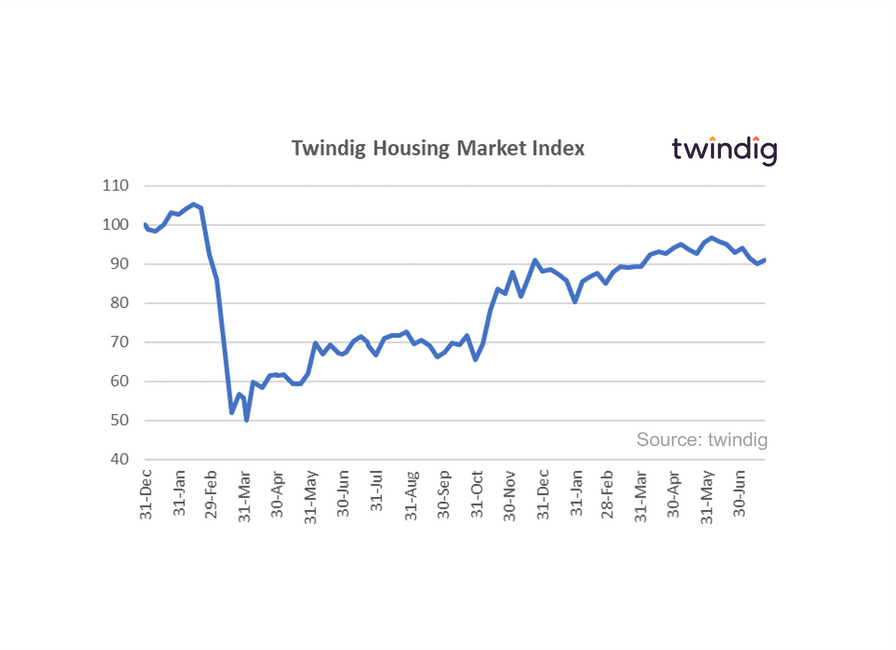 The Twindig Housing Market Index rose by 1.1% to 91.0 this week, as the HMRC reported that housing transactions reached record highs in June as homebuyers rushed to beat the 30 June 2021 Stamp Duty Holiday deadline.
Who are the stamp duty holiday winners?
The chart below shows the average stamp duty bill on a house purchase and, not surprisingly, the average stamp duty bill has fallen as a result of the stamp duty holiday.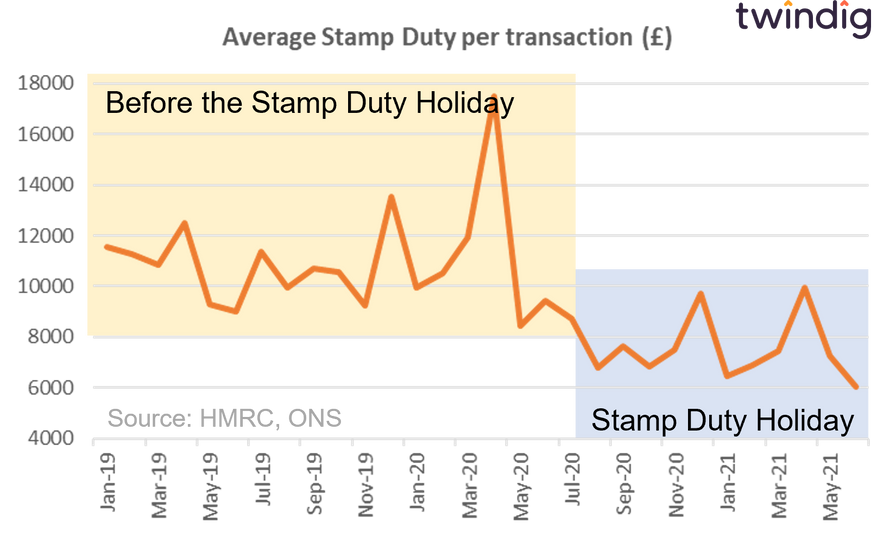 ...but that is not the whole story
the chart below shows that for the average house the stamp duty savings were wiped out by house price increases during the first month of the stamp duty holiday.
Stamp duty saving £2,500 house price increase in the first month of Stamp Duty Holiday... £4,500... What one hand giveth, the other taketh away.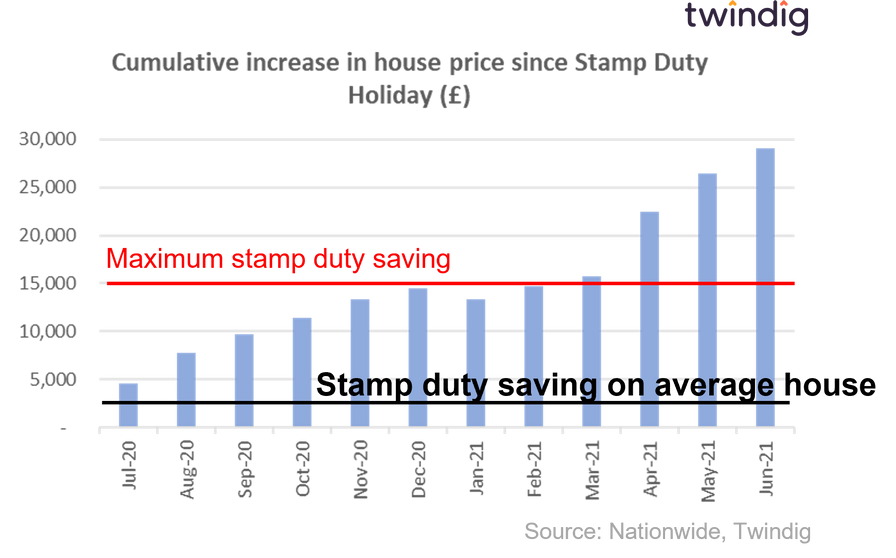 Subscribe to Market Views