Twindig Housing Market Index (HMI) - 24 April 21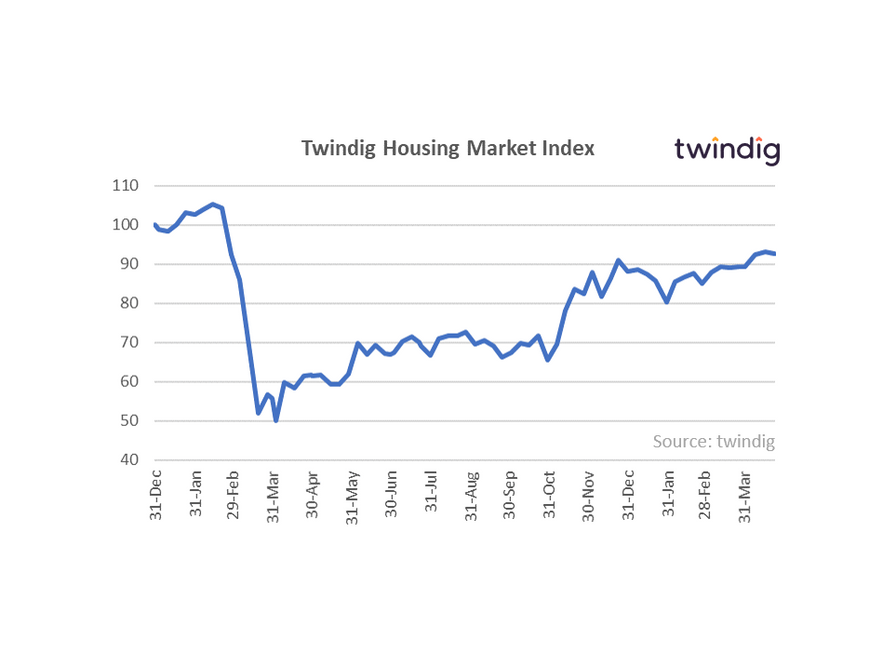 The Twindig Housing Market Index fell by 0.6% this week to 92.7, in what was a fascinating week for the UK housing market. HMRC reported that housing transactions in March were 190,980 their highest level for more than 25 years. This shows the power of the Stamp Duty Holiday during a global pandemic.


This week also saw the launch of the Government's 95% LTV mortgage guarantee scheme, which is another of the Government's attempts to turn Generation Rent into Generation Buy.

The Nationwide Building Society (one of the UK's largest lenders) is also seeking to help First-Time buyers get a foot on the housing ladder with their 'helping hand' mortgage, an up to 90% LTV mortgage that allows the homebuyer to borrow up to 5.5x their income.

Investor confidence was broadly unchanged, although there were differing moving parts, confidence in estate agents increased (as the housing market heated up), but confidence fell a little concerning the mortgage lenders (some investors believing that the housing market is hot enough already and increased lending multiples at these levels may be a little risky).

One thing that is for sure is that the UK Government's support for the housing market and desire to underpin house prices is unwavering.
Subscribe to Market Views