Twindig Housing Market Index 22 April 23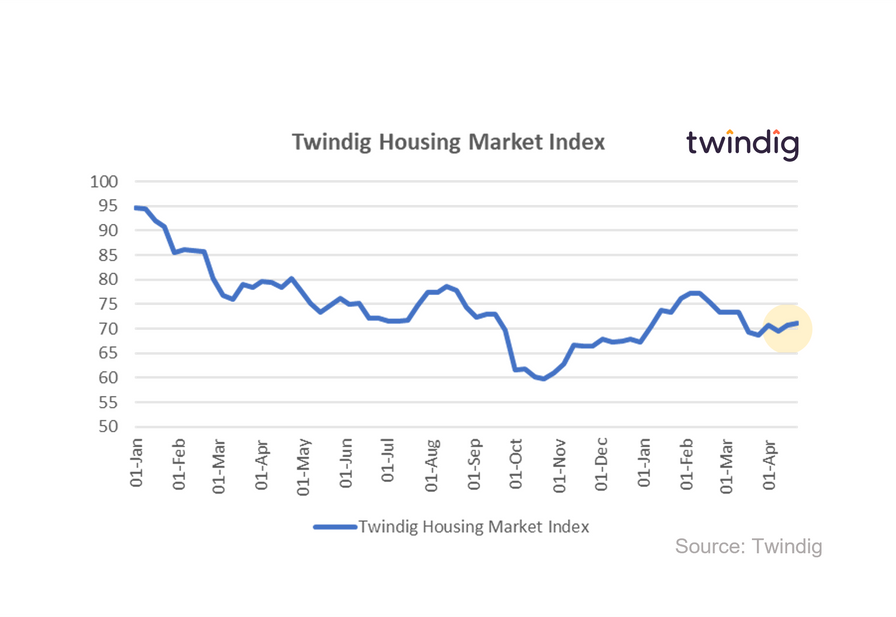 In the week the Land Registry said that house prices had fallen for three months in a row and Foxtons say that the rental market was strong and the housing market recovering from the impact of the mini-budget, the Twindig Housing Market Confidence Index rose by 0.7% to 71.2.
Foxtons: Lettings vs Sales
London-based estate agent Foxtons reported that it's trading in the first quarter of 2023 was in-line with Management's expectations. However, residential investors were more interested in the changing mix of Foxton's revenues.
Lettings revenues were up 27% in the quarter, but sales revenues were down 16%. The fall in sales was caused by the ramifications of the mini-budget last September which knocked the housing market for six as mortgages were pulled from the shelves and high rates of interest accompanied those that remained.
Interestingly Foxtons reported that viewings in the quarter were at a five-year high, suggesting that homebuyer demand has returned as the mortgage rates have come off their post-mini-budget highs, news which investors welcomed.
House prices fall for three months in a row
Not the news that homeowners were wanting, but the Land Registry house price data suggests that average UK house prices fell for the third month in a row in February, however, they are still around £60,000 higher than they were before the first of the COVID-19 Pandemic lockdowns.
Investor reaction to this news was muted, suggesting that the fall was expected and hasn't materially changed investors views on the UK residential sector.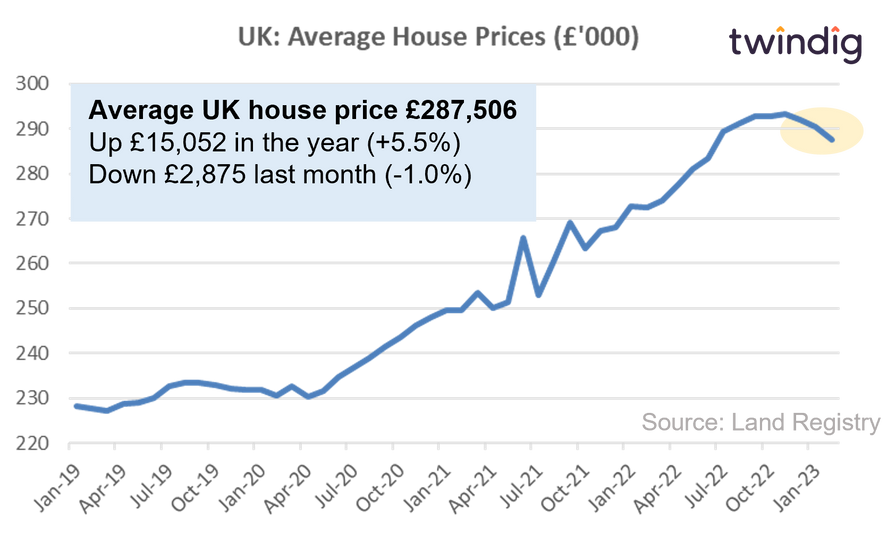 Subscribe to Market Views