Twindig Housing Market Index (HMI)
The Twindig Housing Market Index fell by 2.2% last week to 69.9, investor sentiment perhaps reflecting the theme of yesterday's Twindig Housing Market View, that 'the housing market is strong or those who can secure a mortgage. The fall in our Housing Market Index was driven by a fall in investor sentiment towards the mortgage lenders (down 4.1%) hinting that mortgage rationing may temper lender's financial results and signal a weakening in economic sentiment towards the UK housing market.
With the UK Government setting the scene for stricter lockdowns soon, will homebuyers rush to complete transactions, thus sustaining the mini-boom or put their moving plans on hold? As is often the case, time will tell.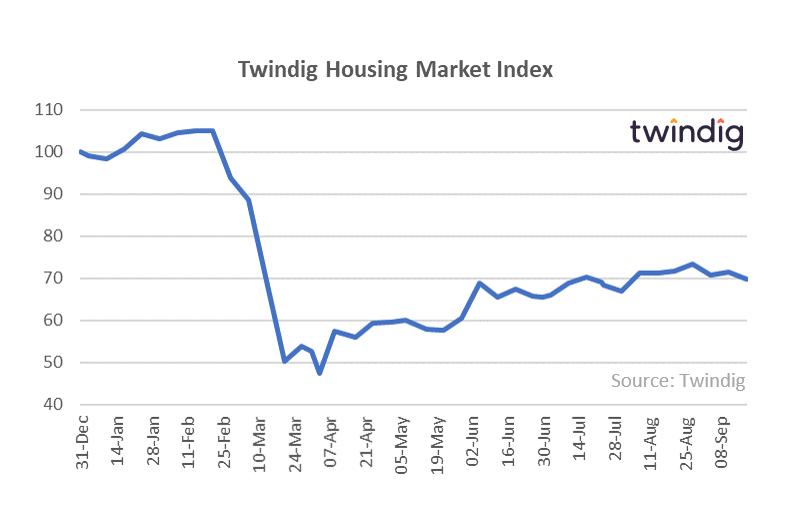 Subscribe to Market Views