Twindig Housing Market Index 14 Jan 23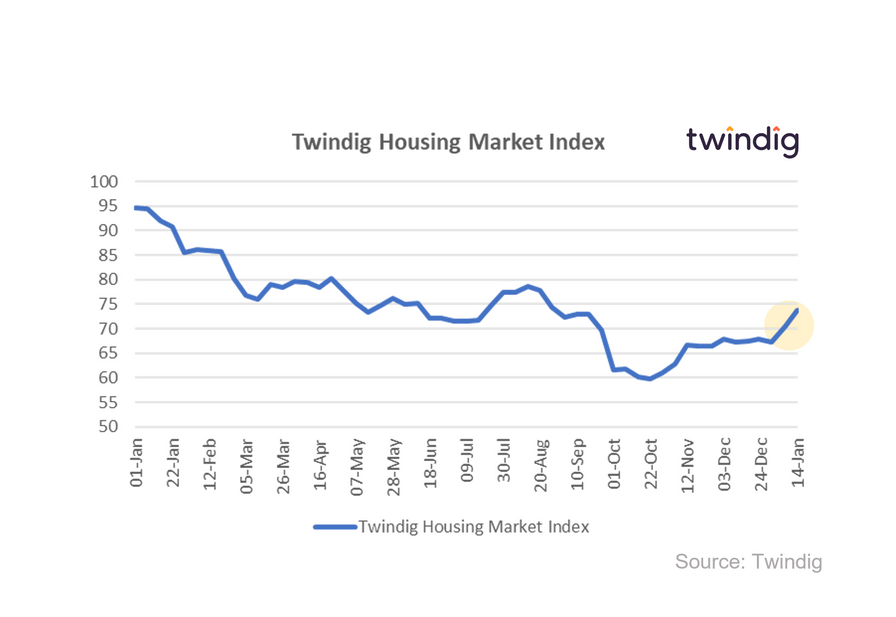 In the week that saw three big housebuilders and two large estate agents issue trading updates to investors the Twindig Housing Market Index continued its upward momentum rising by 4.5% to 73.7 this week.



Housebuilders up
Despite housebuilders (Barratt Persimmon and Taylor Wimpey) painting a subdued picture about the conditions in the UK housing market residential investors' confidence in the housebuilders was strong this week, perhaps they had been expecting worse. All have met the expectations of the market for the period ending 31 December 2022, although sales rates fell following the September mini-budget and have yet to recover. Fewer new build homes will be built and sold this year.



Estate agents also up
Investor confidence in estate agents also nudged up this week as Savills and Winkworth reported that 2022 had ended well and that, so far, 2023 is not as gloomy as some say.


Mortgage payments to rise for many
Whilst we may have passed the peak of mortgage rates, more than one million households (1.4 million) will see their mortgage payments rise when their mortgages come up for renewal this year. However, those increases are not likely to be as large as we had previously feared as the latest data from the Bank of England suggests that many mortgage rates have started to fall.
Subscribe to Market Views