Twindig Housing Market Index (HMI) - 13 Mar 2021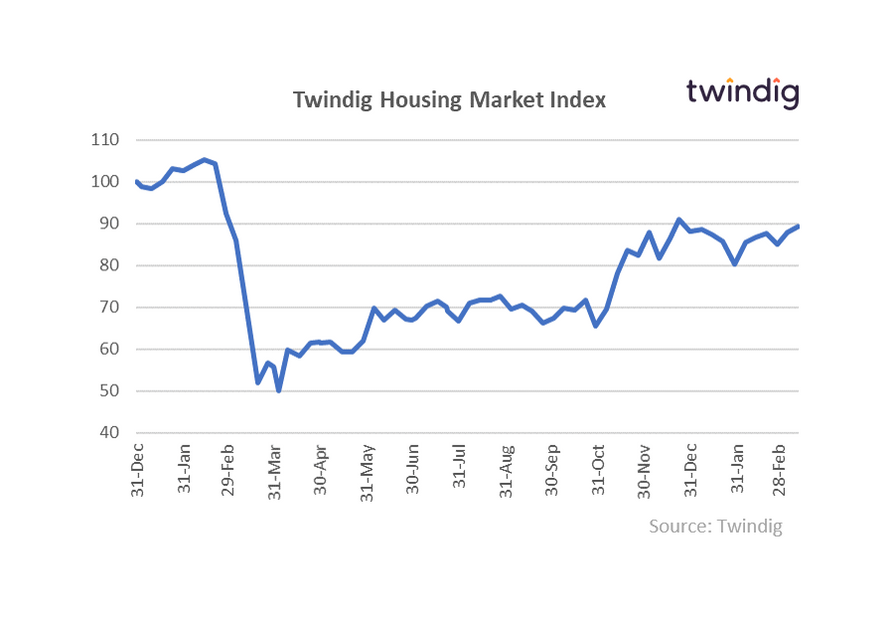 Twindig Housing Market Index, increased by 1.6% to 89.3 this week. The increase in confidence was driven by strong financial results from the estate agents and their growing 2021 sales pipelines. The estate agency sub-index increased by 6.1% and confidence also increased in the housebuilders this week.
The mortgage market also appears to be opening up with a few innovative longer-term fixed-rate mortgage products about to come on to the market. The Stamp Duty Holiday extension has certainly boosted house price inflation forecasts and this has given banks the confidence to offer higher loan to value mortgage products and relax credit scoring criteria a little which will open up the housing market to more buyers.
Subscribe to Market Views