Twindig Housing Market Index (HMI) 12 Nov 22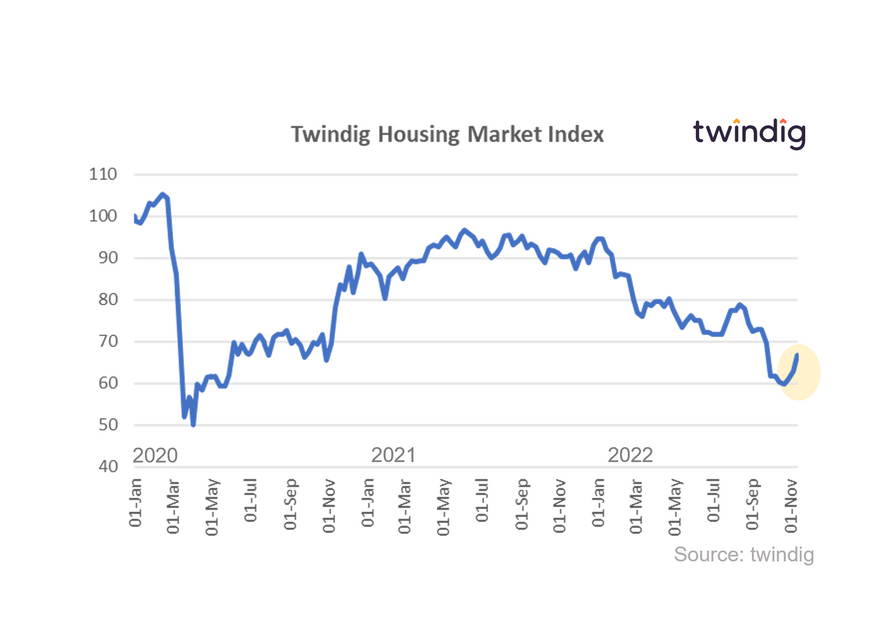 Surprisingly given the UK housing market newsflow this week, UK residential investors had a spring in their step, after a torrid few weeks since the mini-budget the Twindig Housing Market Index leapt by 6.3% to 66.7 this week regaining most of the mini-budget losses. A clear demonstration of the power of sentiment, whilst housebuilders and house price metrics pointed down, a number of lenders have started to reduce their mortgage rates after significant hikes in the aftermath of the mini-budget. It is tough out there, but not perhaps as tough as we thought it might be.
Housebuilders started to feel the pinch this week. Persimmon's trading update sounded a very sombre tone as it made significant cuts to dividends and made wholesale changes to its future dividend policy. The messaging was clear the UK housing market is slowing down and the Group will focus on conserving cash so it is well prepared to take advantage of the next upturn.
The canary in the cave was sales rates and cancellation rates. This time last year Persimmon was selling almost one home per site per week (0.78), but over the last six weeks this has fallen to less than half a home (0.48) and cancellation rates have jumped by a third from 21% in the 12 weeks since 1 July 2022 to 28% during the last six weeks as lenders pulled mortgage products from their shelves and raised the prices of remaining on the shelves.
Housebuilder Taylor Wimpey has also seen its sales rates fall from almost one (0.91) home per site per week this time last year to half a home (0.51) since 1 July. Housebuilders will also be feeling the impact of the end of Help to Buy, the scheme which has helped more than 369,000 households buy a new build home closed for new business on 31 October 2022.
They say that things come in 'threes' and on Friday Redrow completed the set reporting that its sales rates had also fallen to around half a home per site per week.
It is easy to see why the housebuilders are starting to suffer, the Halifax followed on from Nationwide last week reporting that house prices fell in October and the latest data from the Bank of England revealed that mortgage rates appear to have sat on a rocket as the average rates for popular mortgage products now starts with a '6' and the average rate for a 2-year fixed rate 7%% LTV mortgage has increased by 4.5x over the last 12 months.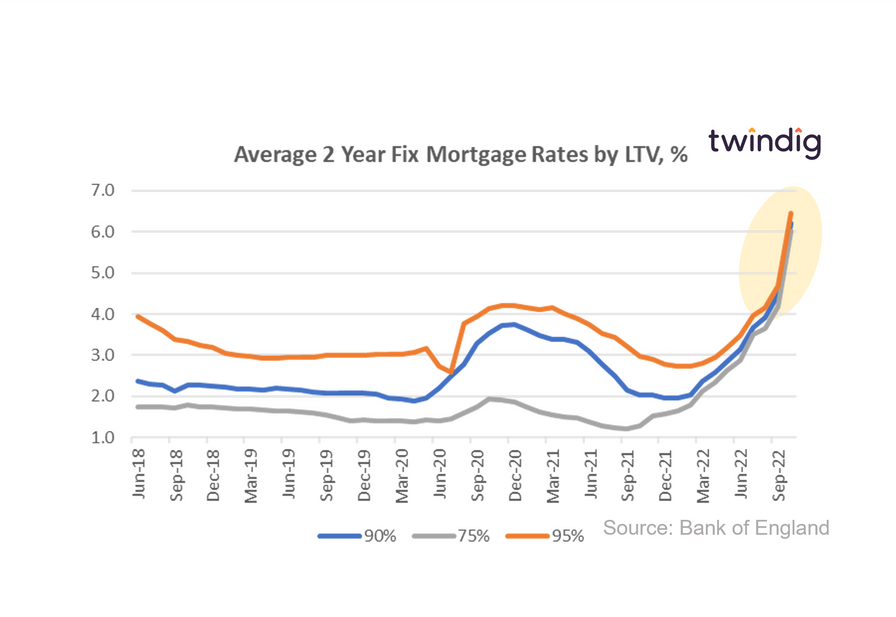 The Latest RICS survey this week reported that even estate agents believe that house prices are starting to fall, ending a 28-month streak of more positive sentiment. They also said that fewer homes are coming to the market suggesting that the volume of housing transactions is also starting to fall.
Subscribe to Market Views