Twindig Housing Market Index (HMI) 12 March 22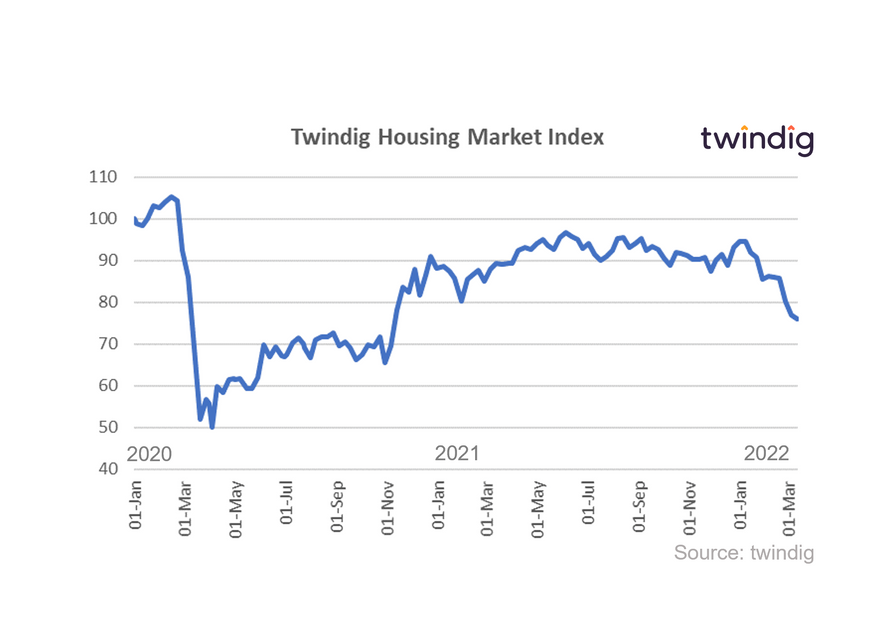 In the week that saw another record high for house prices, record results from Savills, a reassuring trading update from Berkeley Group mortgage products taken off the shelves and mortgage rates start to rise, the Twindig Housing Market Index fell for a fourth week in a row to 76.0, its lowest level since 6 November 2020.


Investor confidence in the housing market seems to be at odds with the underlying health of the housing market. We attended two housing conferences this week:
The Guild of Property Professionals, and
Fine and Country

At both conferences, estate agents and suppliers to estate agents had a spring in their step. We spoke to agents from Exeter to Edinburgh, and from Highgate to the Highlands, all were surprised by the continued strength of the housing market following the end of the stamp duty holiday.

Like Savills, most had a very strong 2021 and 2022 had started well. Demand for homes continues to outstrip supply and the outlook looks rosy.

The prospect of rising mortgage rates and increased living costs has done little, so far, to dampen the spirits of those in a position to buy their next home.

However, with COVID restrictions lifting, it seems that holidays may be on the nation's mind in 2022 as much as moving home was in 2021 and the situation in Ukraine understandably remains on people's minds.
Subscribe to Market Views