Twindig Housing Market Index (HMI) - 11 December 21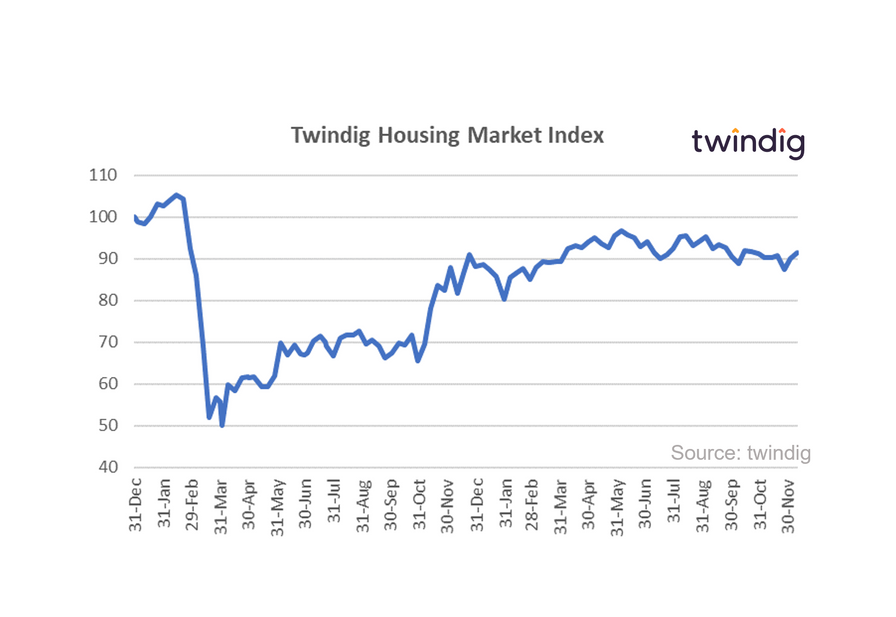 The Twindig Housing Market Index rose by 1.6% this week to 91.3 as the Halifax reported that house prices had increased for five months in a row, housing demand continues to outstrip supply and it seems that mortgage rates might be on the turn.
The imbalance of housing supply and demand appears to be rather entrenched as we settle into the advent season. Taking away the stamp duty holiday has done little to cool demand and whilst supply remains constrained the outlook for house prices continues to point in an upward direction.
RICS reported this week that buyer demand is actually increasing at the moment, another pointer that perhaps the stamp duty holiday was not required.
However, could mortgage rates be on the rise? For the second time in as many months mortgage rates on 75% LTV mortgages has nudged up, whilst higher LTV mortgage projects continue to fall. Is this a case of lenders raising prices to cool demand or are they preparing for broader rate rises in the near future? We would be surprised if the Bank of England lifted Bank Rate in December, but rises next year look very likely, in our view.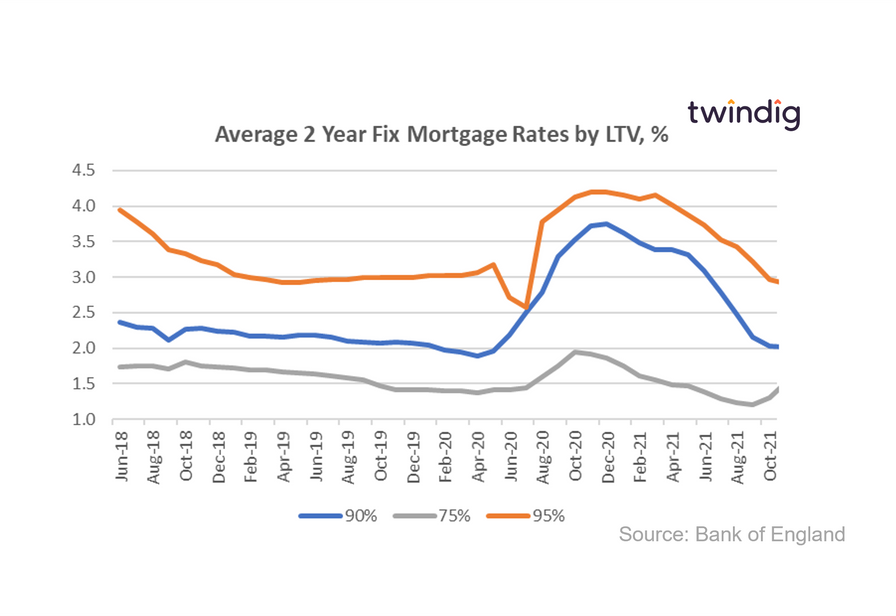 Housebuilders having a strong December and some are playing musical chairs...

Berkeley Group released strong first-half results this week and raised profit expectations, suggesting that the 'race for space' is not yet leaving London empty and deserted, demand for housing in London remains strong amid the shifting sands of COVID restrictions.
Taylor Wimpey announced this week that long-serving CEO Pete Redfern will be stepping down next year. Mr Redfern has transformed the fortunes of Taylor Wimpey, in our view, and led the Group with conviction through the Credit Crunch, Brexit and the pandemic. He leaves the Group (and himself) fitter and leaner than when he took the helm 14 years ago. He will be a tough act to follow, but Mr Redfern has always taken the team approach, cultivating and promoting talent through the ranks, and therefore, there is plenty of strength on the bench in-house to choose from, in our view.
However, the US Hedge Fund and activist investor Elliot has written a strongly worded letter to the Board of Taylor Wimpey and it appears that they do not share our view of the performance of the current management team.
Elliot has already backed Jeff Fairburn (the former CEO of Persimmon) when he acquired Avant Homes earlier this year, and one wonders if they think Mr Fairburn should fill the empty chair... We will watch with interest to see how this story unfolds..

Subscribe to Market Views