Twindig Housing Market Index 11 Mar 23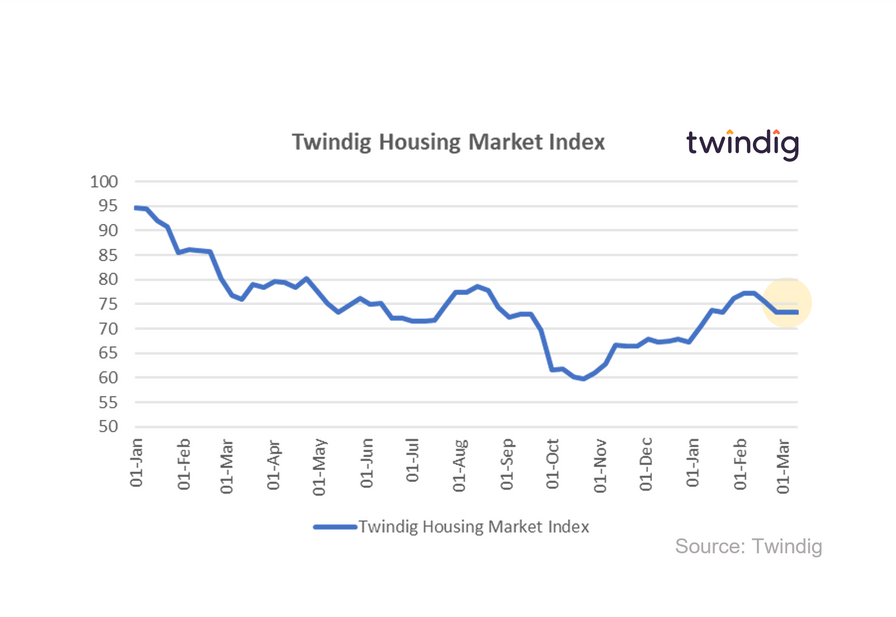 In the week that saw mortgage rates fall and the Halifax and Nationwide disagree about the direction of house prices, and swap rates rise, the Twindig Housing Market Confidence Index nudged down by 0.1 to 73.3
Foxtons building back stronger

This week London-based estate agent Foxtons published its full-year results. The results themselves were warmly received by investors and their outlook statement echoed the views held by many residential investors: the sales market remains challenging, but falling mortgage rates should begin to boost homebuyer confidence as we travel through 2023. Meanwhile the lettings market remains short of stock putting further upward pressure on rents.
Halifax vs Nationwide House Price Index

It is rare for two of the UK's largest house price indices to move in different directions, but this week they did. Each index is based on mortgages that the lenders sell each month, so they are calculated using different sets of houses. However, both seek to standardise their data to rule out rogue results. The Twindig take on this divergence is that it demonstrates that the UK Housing market is neither in free fall enjoying boom times, and in our view it is more robust than the bears currently think.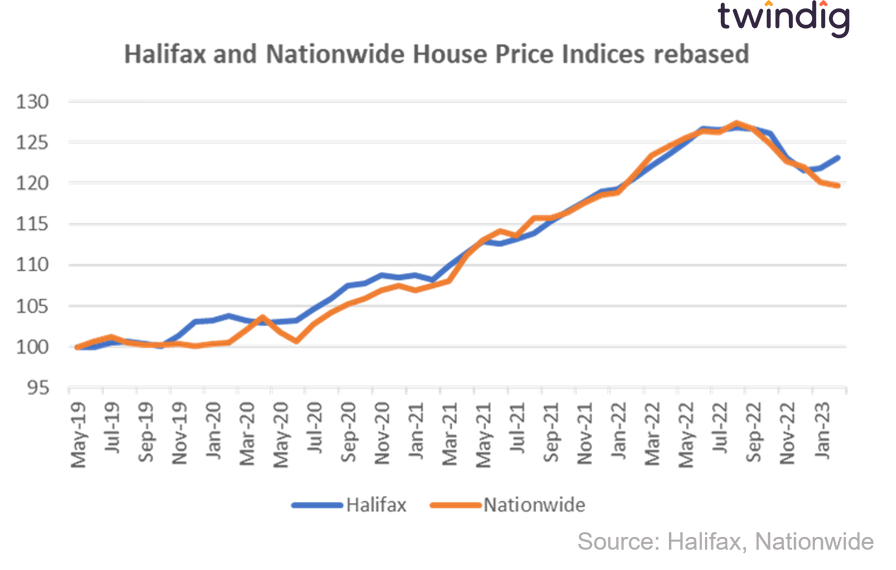 Mortgage rates falling (again)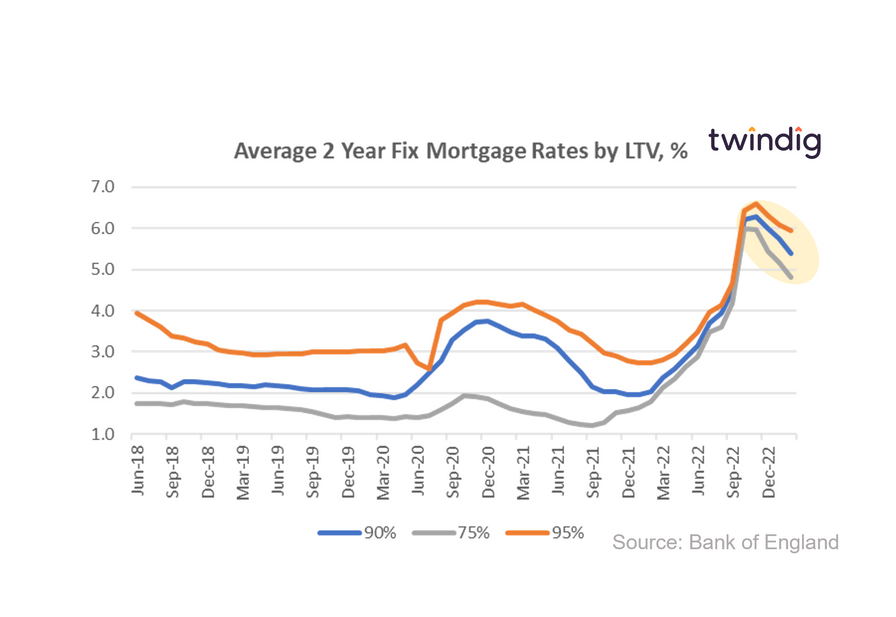 The latest data from the Bank of England revealed that mortgage rates fell again in February bringing some comfort to homebuyers and homeowners as other costs of living continue to rise. However, increases in swap rates this week led to a reduction in confidence in the mortgage market.
Subscribe to Market Views