Twindig Housing Market Index (HMI) - 10 July 21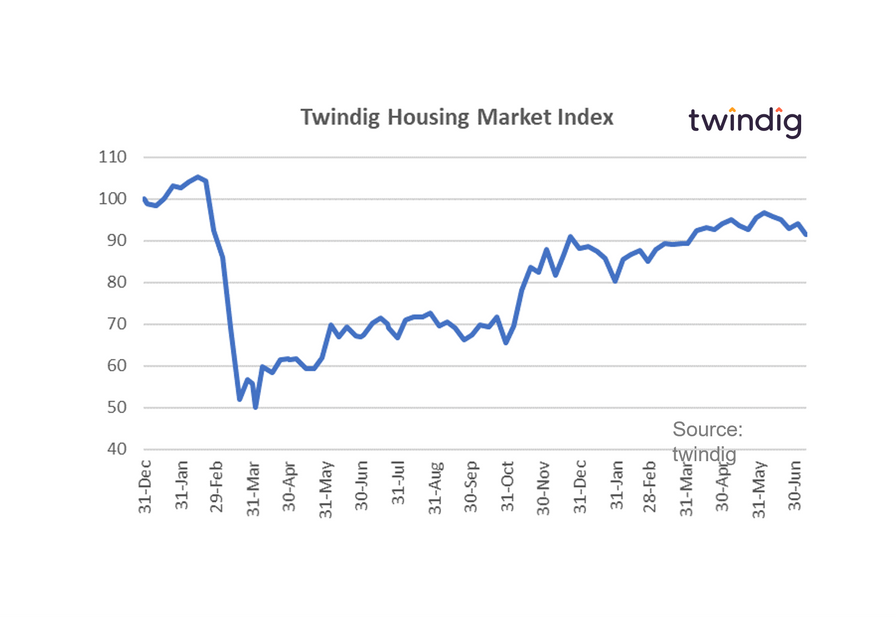 The Twindig Housing Market Index fell by 2.9% this week, its biggest fall in five months, raising the question: 'Is this just a case of pre-match nerves or something or something that will last longer than hangovers on Monday?


The Halifax reported this week that house prices fell in June, allowing for an early strike on goal for the pessimists (1 nil to the pessimists).

However, the optimists quickly regained control as data from the Bank of England suggested that mortgage rates were falling faster than house prices as lenders become more comfortable with the outlook for house prices and seek to increase mortgage sales (1-1).

Housebuilders were also firing on all cylinders growing their sales, landbanks and shareholder returns, in particular, there were strong performances on the pitch from (2-1), Redrow (3-1), and Persimmon (4-1).

As the final whistle blew, the housing market scoreline stood at 4-1 in the optimist's favour, so penalties were not required.

Yes, the Twnidig Housing Market Index is down this week, but the post-match analysis suggests jitters rather than something terminal.

Come on England, let the housebuilders build you homes to come home to.
Subscribe to Market Views