Twindig Housing Market Index 8 April 23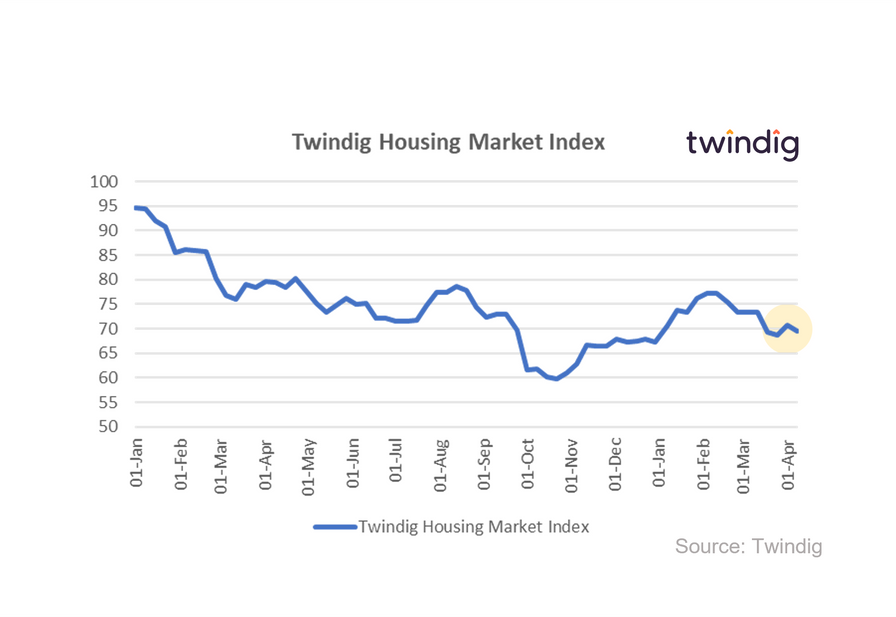 In the week that saw house prices rise for the third month in a row and Salcombe pip Sandbanks as the UK's most expensive seaside town the Twindig Housing Market Confidence Index fell by 1.8% to 69.5.
House prices falling upwards?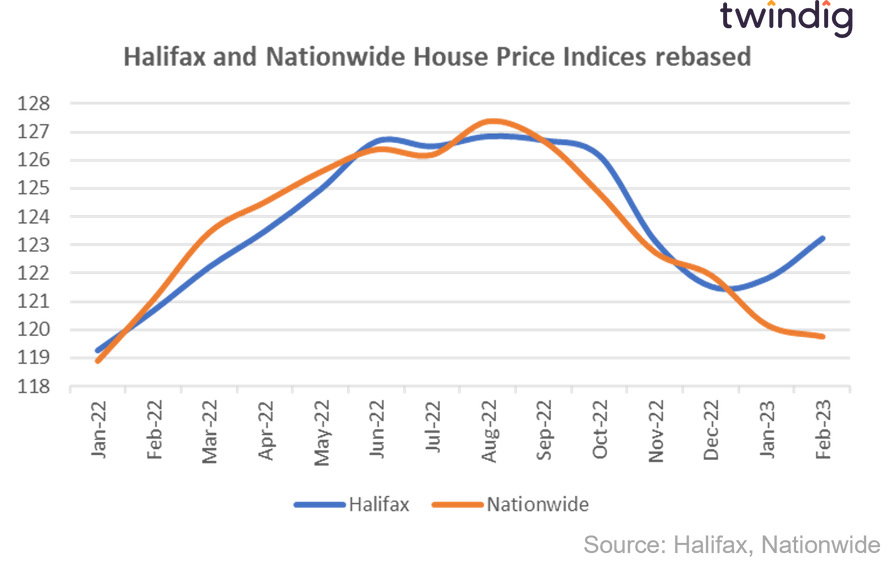 Investors were somewhat confused and a little puzzled by the discrepancies between the Halifax and Nationwide house price indices. So far in 2023 the Halifax house price index has risen every month, whilst the Nationwide house price index has fallen.
Many investors are asking what is going on and have house prices become like the Grand Old Duke of York - neither up nor down? It is worth remembering that the two indices use different samples. Both house price indices are based on the prices of homes purchased with their respective mortgages in the month, and both are drawn from large samples. The Halifax and the Nationwide are the two biggest mortgage lenders in the UK. However, the two house price indices are not usually so far apart.
This suggests to us that we might be at a turning point, and turning points are very difficult to see or predict, but are easily seen with hindsight. The good news is that it is difficult to see a house price crash in the data and the rate of decline of house prices in the Nationwide house price index appears to be abating. Perhaps we are at a period in time where house prices are falling upwards.
Salcombe pips Sandbanks
The Halifax reported this week that the seaside town of Salcombe had pipped Sandanks to the crown of most expensive seaside location. The average price of a home in Salcome in 2022 was £1.24 million compared to 'just' £953,000 in Sandbanks, with Aldeburgh third at £794,000 and Padstow very close behind in fourth at £791,000
Subscribe to Market Views