Twindig Housing Market Index (HMI) - 6 August 22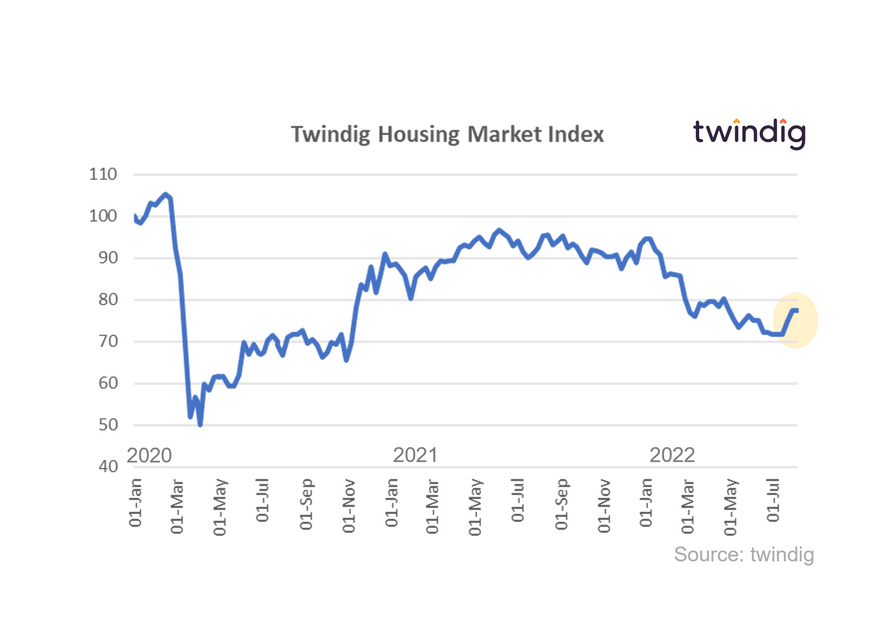 In the week that saw the biggest rise in Bank Rate for 27 years and average mortgage rates rise faster than the underlying Bank Rate, the Twindig Housing Market Index was unchanged at 77.4 this week. Investors had anticipated the rise in Bank Rate and the impact of previous rises on underlying mortgage rates and therefore took these datapoints in their stride.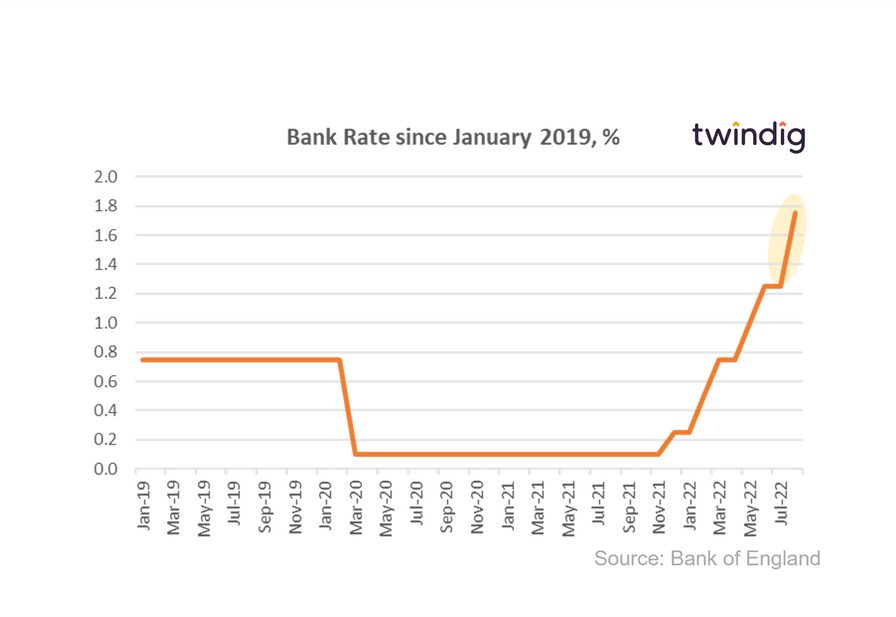 As well as calmly taking in the news about Bank Rate, residential property investors also seemed comfortable with the news that Bank Rate may peak at around 3% by March 2023. Whilst 3% would be off the scale on our chart above, in the context of history 3% is still relatively low as we illustrate in the graph below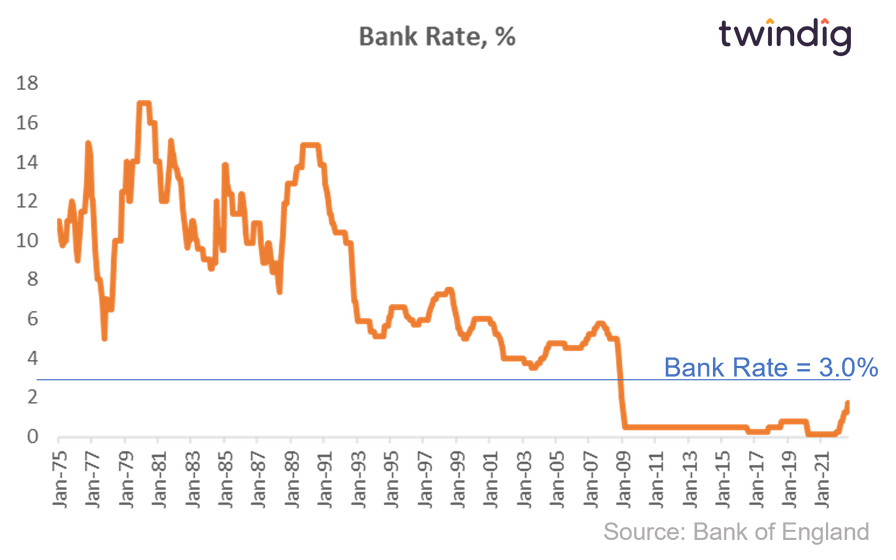 In other news
Purplebricks did little to convince investors that it had got its disruption formula right as this week it posted another set of results where it has significantly underperformed the wider housing market. As the number of housing transactions rises, it seems that fewer and fewer homeowners are choosing to let Purplebricks sell their homes. It hopes to reduce this downward trend by starting to sell mortgage and conveyancing products as well as tapping into the spending plans of homebuyers as well as home sellers. Our concern is that they are trying to do much at once, perhaps they would be better off getting their home sale business on an even keel before looking to monetise buyers as well as sellers.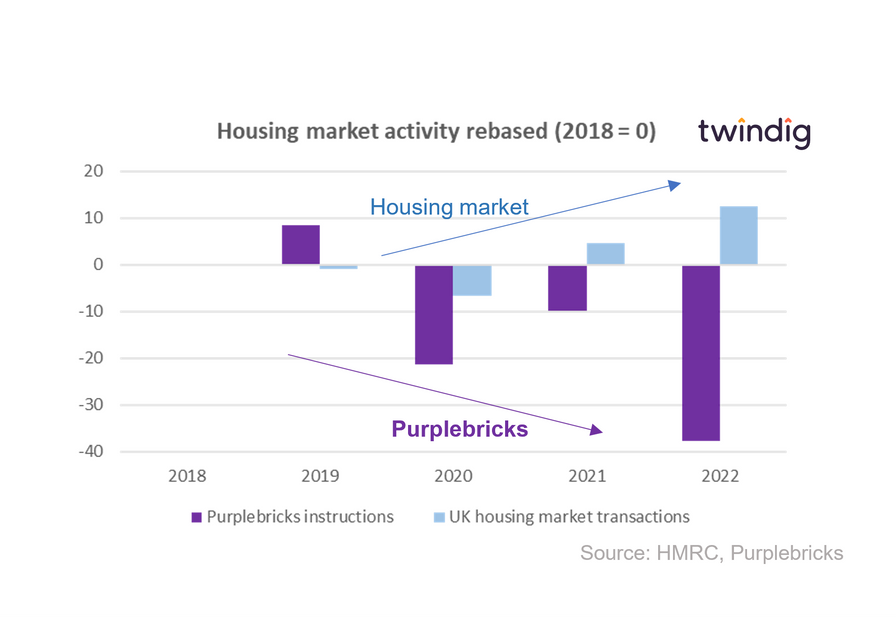 Meanwhile, national estate agency chain LSL reported its biggest ever sales pipeline this week at £26.7m topping its previous COVID Stamp Duty Holiday rush high of £26.4m in May 2021.
The UK's largest estate agent Connells also reported an increase in its sales pipeline as at 30 June 2022, up 11% compared to 30 June 2021, demonstrating continued high buyer demand, however both Connells and LSL reported that sales would have been higher if it hadn't been for conveyancing delays. If only all Connell's and LSL's customers had twindigs, then their house purchases and sales may have completed more quickly...
Belvoir and The Property Franchise Group two of the largest franchise estate agency groups both reported upbeat half-year trading updates this week and both delivering revenue growth through a combination of organic growth and growth by acquisitions. It seems to us that the underperformance at Purplebricks has more to do with its business model and internal malfunctions than the market it is seeking to serve.
Subscribe to Market Views