Twindig Housing Market Index (HMI) 5 Nov 22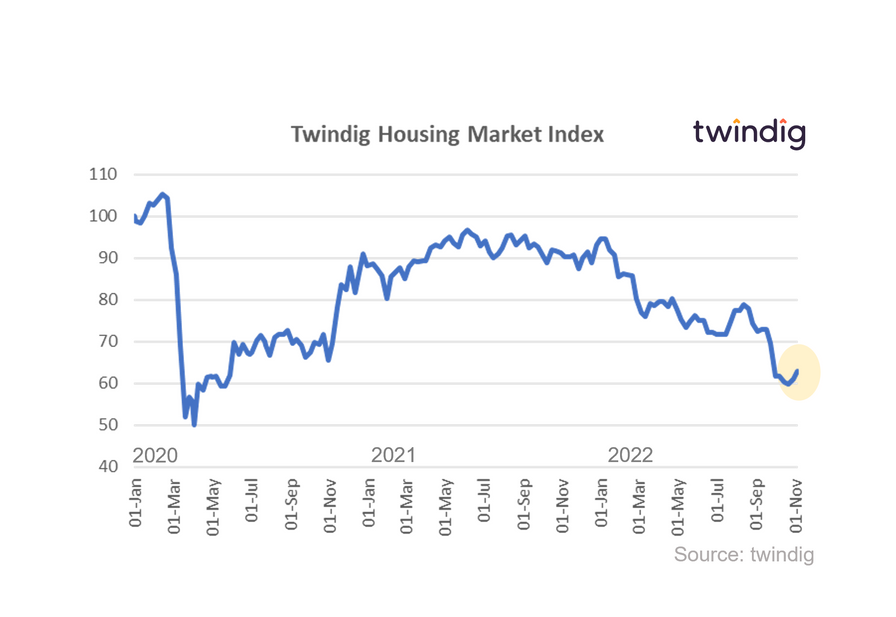 Well, this was certainly a week to remember, as the Nationwide reported that house prices fell by £5,500 in October and the Bank of England made the biggest rise in Bank Rate for 33 years, the Twindig Housing Market Index rose by 2.8% this week to 62.8.
Huge Bank rate rise
Residential investors were not spooked by the large 75bp rise in the Bank of England's Bank Rate, this was widely anticipated and the Bank of England was clear that rates will continue to rise for some time to come yet. Current expectations are that Bank Rate will peak at around 5.25% in the third quarter of 2023 before starting to fall. The Bank of England estimates that around 1.6 million households who are currently on fixed-rate mortgages will need to re-mortgage between now and the end of Q3 2023, and this equates to about 1 in 7 mortgages.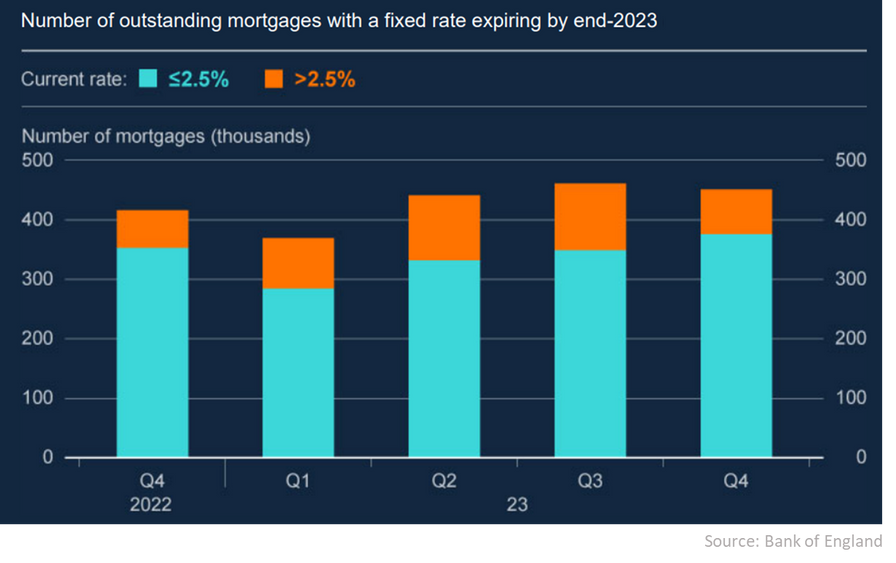 Falling house prices
A fall of £5,500 in one month is not insignificant, but according to the Nationwide average house prices are still more than £52,000 higher than they were before the COVID-19 pandemic led us into lockdown.
Many commentators including Savills expect house prices to fall by 10% next year as Bank Rate, and therefore mortgage rates, continue to rise.
A ten per cent fall in house prices would take house prices back to where they were in April 2021, a level still 12% higher than they were before the first lockdown.
Our gut feel, and it is more of a gut feeling than a forecast is that house prices will not fall by 10% next year.
A thinner housing market for 2023
Whilst many will be aiming to lose a few pounds in the new year, we expect that the housing market will be thinner next year. In our view, a moderation in housing market activity (fewer housing transactions) is more likely than double-digit house price falls.
We would also note that the majority of those who move next year will be motivated buyers and sellers, moves driven more by need than desire or aspiration, those who need to 'get moving done'. Such moves will reflect pricing in very specific and very local markets and we would be wary of extrapolating such price trends across the whole country. We must remember that if a house doesn't sell, its price has not changed.
Subscribe to Market Views