Twindig Housing Market Index (HMI)
The Twindig Housing Market Index increased by 7.2% to 86.9 its highest level since February 2020 a week where all the data points we cover moved in a positive direction. Bank of England mortgage approvals made the housing recovery look more like the Nike swoosh than a 'V-shape', and the Nationwide reported that UK house prices continued to rise during November 2020. The end of Lockdown II was a cause for celebration as were the early signs of downward trends in COVID-19 infections, hospitalisations and deaths.
In company news, Berkeley Group delivered a strong set of half-year results reporting that it has invested heavily in land over the last six months and committed to a new five-year cash return plan. Berkeley's confidence in the housing markets of London and the South East helped boost investor confidence this week. Growing takeover speculation in the estate agency sector also lifted investor's spirits as Alchemy raised its offer for Countrywide and The Property Franchise Group made a takeover approach to Hunters.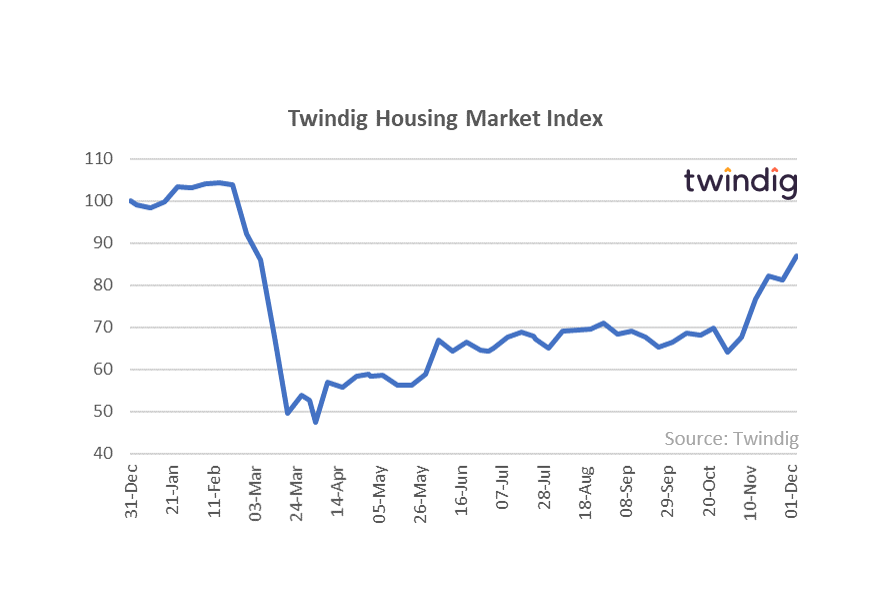 Subscribe to Market Views