Twindig Housing Market Index 4 Mar 23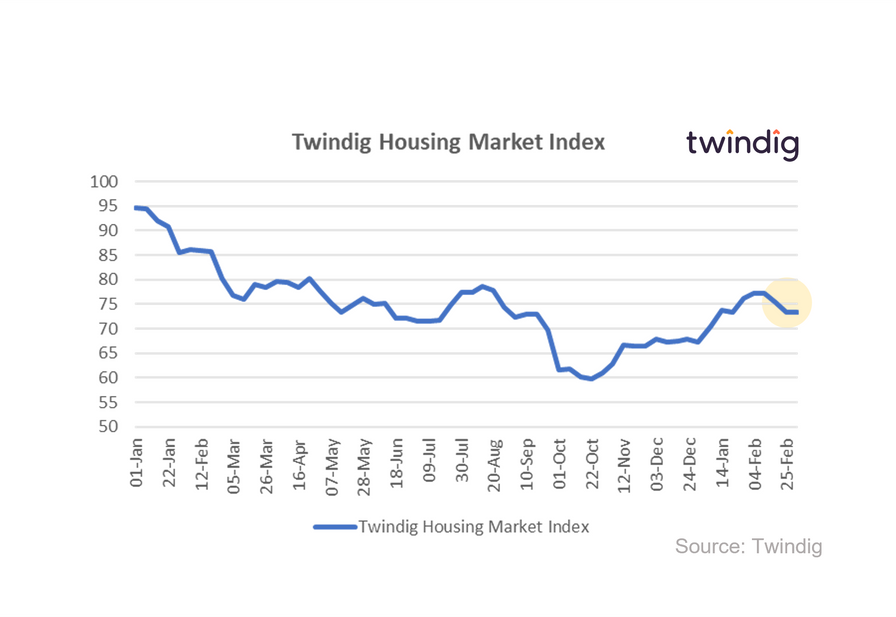 In the week that saw house prices fall for the sixth month in a row, housebuilders report financial results, mortgage approvals drop and mortgage rates rise, the Twindig Housing Market Index (a measure of investor confidence in the housing market) fell by 0.1% to 73.4.
House prices: are your glasses half full or half empty?
Much has been said about falling house prices, but it is a question of perspective, have they fallen since the peak or risen since the COVID?
The two charts below show the two different sides of the coin. Are you in the black or in the red?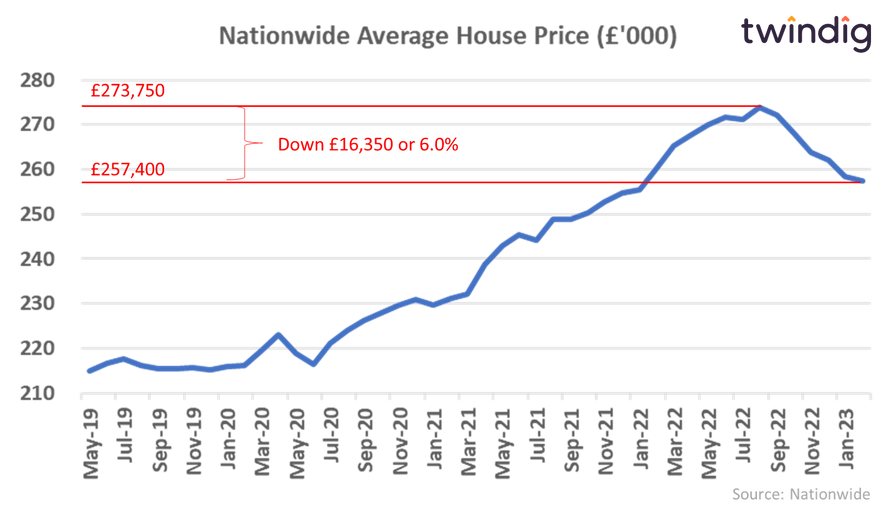 If you purchased your home before February 2020 you are still enjoying a significant uplift in the value of your housing equity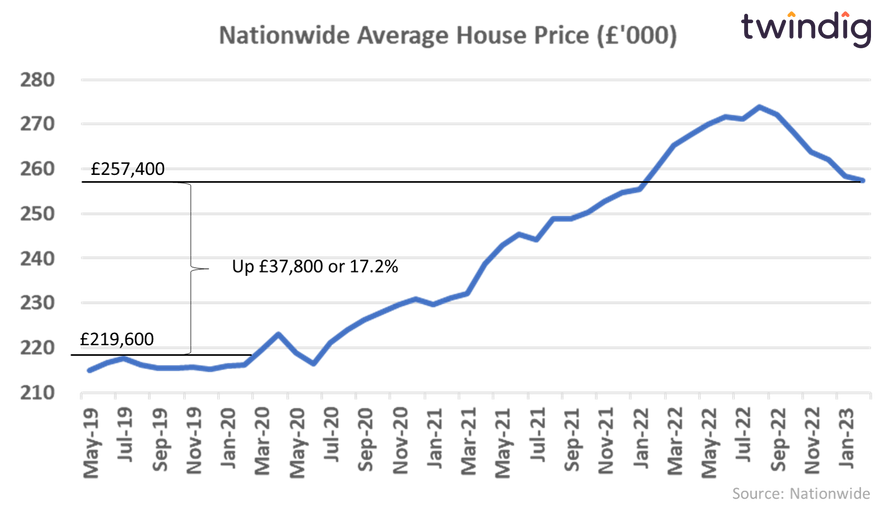 Mortgage approvals fell, but by less than they did in December and November, in fact, it was the smallest decrease since the mini-budget, which suggests to us and to many UK residential investors that the mortgage market is stabilising.
Housebuilders subdued
Housebuilders Taylor Wimpey and Persimmon reported this week that market conditions have improved during the first 8 weeks of the year compared to Q4 2022. However, it is fair to say that activity levels are lower than they were in the first 8 weeks of 2019.
Residential investors cautious
Most investors were, if not happy, accepting of the fact that housebuilding volumes will be lower this year, but some voiced concerns that interest rate and therefore mortgage rate expectations were on the rise again following comments by the Bank of England Governor. However the change in interest rate expectations subdued rather than reduced residential investors' confidence in the housing market, and few have pencilled in a housing market crash.
Subscribe to Market Views