Twindig Housing Market Index (HMI)
The index tracks investor sentiment towards the UK housing market.
The Twindig HMI fell from 69.0 to 66.9 last week, a fall of 3.0%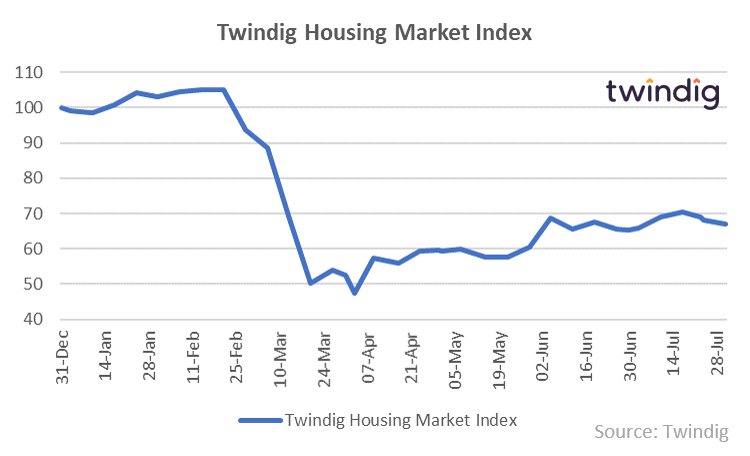 The main driver of the fall was the news updates from mortgage lenders last week many of whom pointed towards the likelihood of significant house price falls in the UK in 2020 and a worsening of housing market conditions reported by Lloyds Bank, the UK's biggest mortgage lender. Lloyds Bank now has a base case house price fall of 6% for 2020 and NatWest a probability-weighted average fall of 7.5%.
It will be interesting to see how investor sentiment reacts to the financial results of estate agents Purplebricks, LSL and Savills this week.
You can receive more information about and analysis of the index by signing up for Market Views below.
Subscribe to Market Views