Twindig Housing Market Index (HMI) - 3 July 21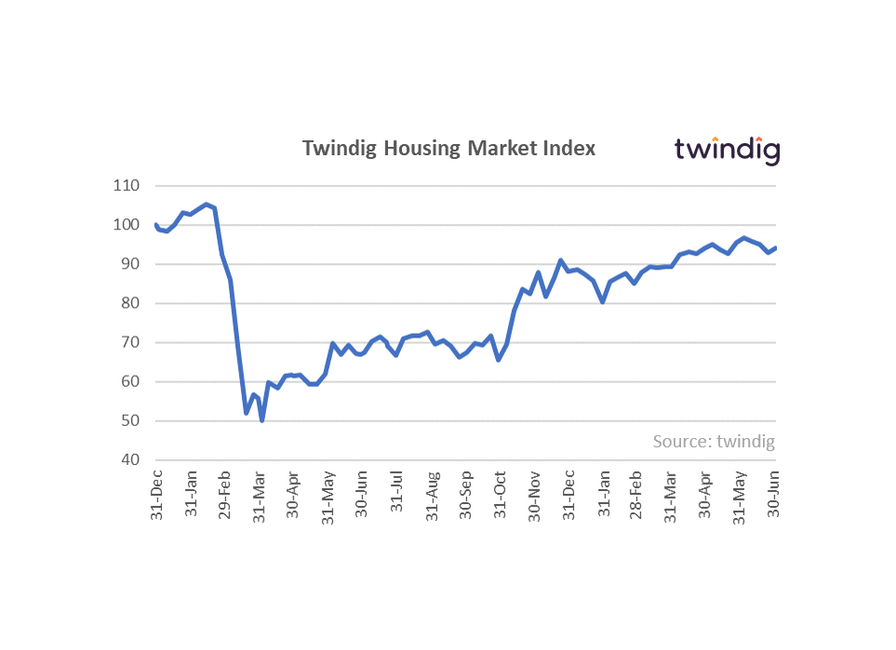 Following three weeks of decline, the Twindig Housing Market Index bucked the downward trend and rose by 1.4% this week to 94.2. Perhaps after three weeks of decline, the 'three lions' on our shirts raised the optimism and confidence of housing market investors. Aside from the anticipation about tonight's big game the housing market was also riding high:


Mortgage approvals in May were up 827% from their May 2020 lows and also 36% ahead of their 10-year average.


House prices were also in good spirits, partying like it was November 2004 - the last time that annual house price inflation weighed in at more than 13%, lucky 13 for owners, unlucky 13 for buyers...


It was also a week which saw average mortgage rates tick up, although with both average fixed and floating rate mortgages being priced at less than 2% the small tick up is not a cause for concern and the Bank of England appears relatively relaxed about what it sees as short term inflationary pressures.


However, the big question is will those three lions be a cause for celebration or commiseration when the referee calls time in Rome this evening? Come in 'En-Ger-Land'
Subscribe to Market Views