Twindig Housing Market Index (HMI) - 2 July 22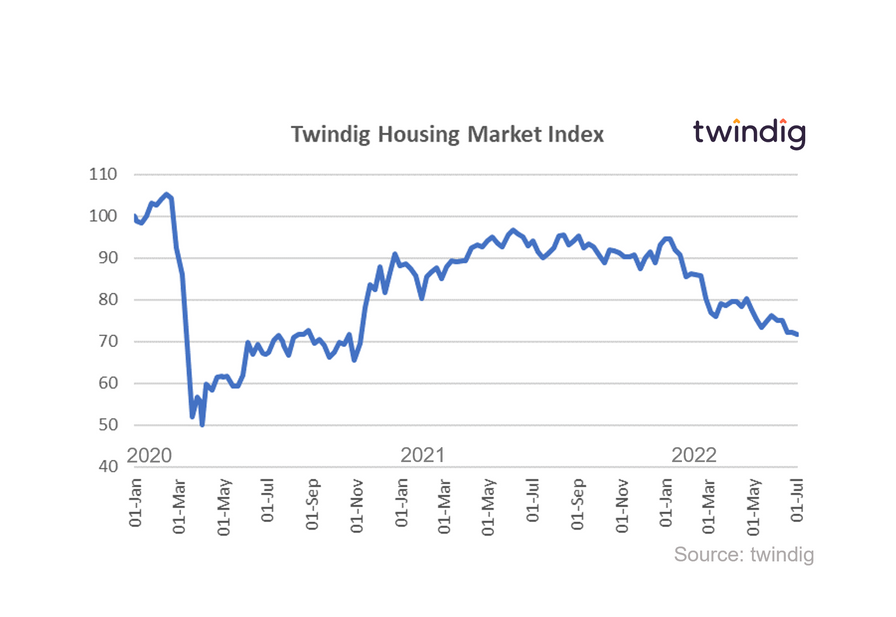 In the week that saw the Nationwide house price index reach another new high, mortgage rates rise and mortgage approvals hold firm the Twindig Housing Market Index fell by 0.7% to 71.6 this week.
Rising mortgage rates coupled with rising house prices caused some to question how long the house price party can continue. Twindig's calculations suggest that the average monthly cost of a mortgage on the averagely priced UK Home has risen by £177 per month or by 22% since the start of the pandemic. At a time when food, energy and a whole host of other costs are rising has led some to call the top of the market.
We are not ready to make that call yet. Mortgage approvals are, in our view, the key housing market lead indicator and the latest data from the Bank of England this week revealed that mortgage approvals remained firm in May and broadly in line with their 10-year long-run average. This suggests to us that the housing market is currently in good shape.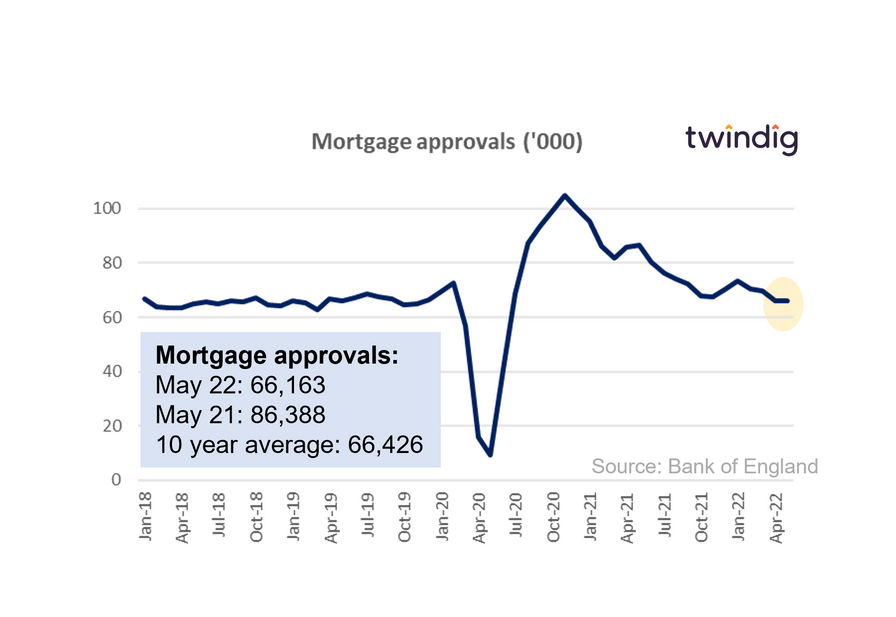 In the coming week, we expect to hear from housebuilders Persimmon and Vistry (Bovis and Linden Homes), so far this year housebuilders have reported growing forward order books and selling prices covering build cost inflation and we suspect to hear more of the same next week.
Whilst the twindig housing market index, which tracks the sentiment of investors in the UK residential market has trended down so far this year, on the ground we are not seeing or hearing much to dampen our own view of the outlook for the UK housing market. Activity may slow as we enter the holiday season, but we are not currently seeing any warning signs of a slowdown.
Subscribe to Market Views