Twindig Housing Market Index 1 April 23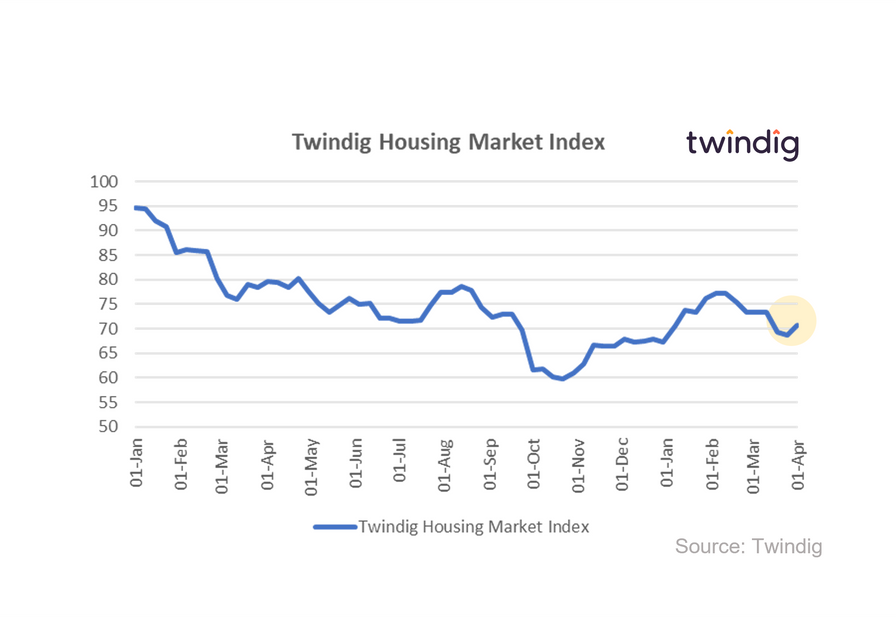 In the week that saw mortgage approvals rise by 10%, mortgage rates increase and house prices fall for the seventh month in a row the Twindig Housing Market Confidence Index rose by 2.9% to 70.7%.
Mortgage approvals: the top statistic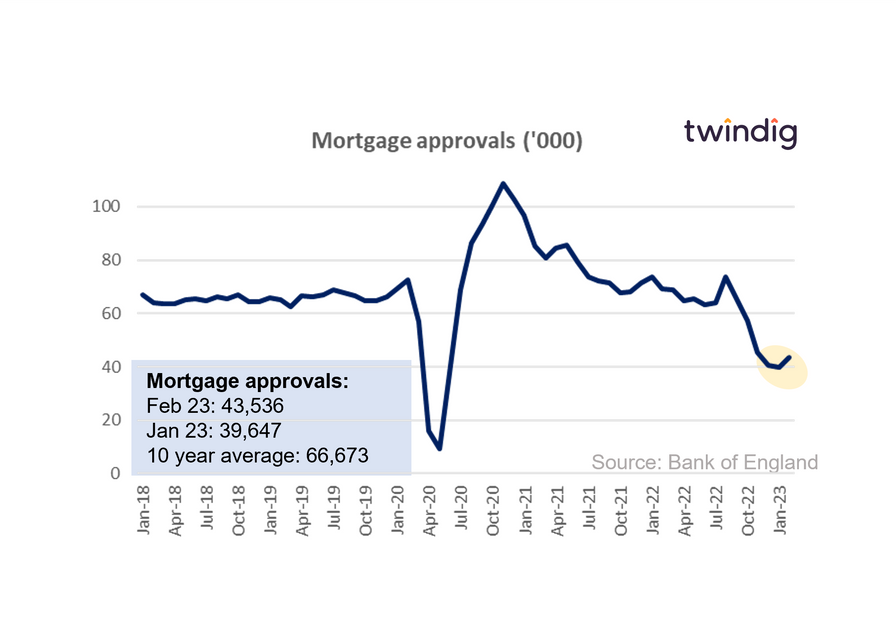 Investors were comforted by the increase in mortgage approvals this week, a jump of almost 10% in February led many to believe or conclude that the turbulence and disruption caused by last September's mini-budget are finally in the rearview mirror. There is a lag between mortgage approvals and housing transactions so housing transactions are likely to decline for a while yet, but mortgage approvals are the key lead indicator and they are pointing in a more positive direction.
Mortgage rates rising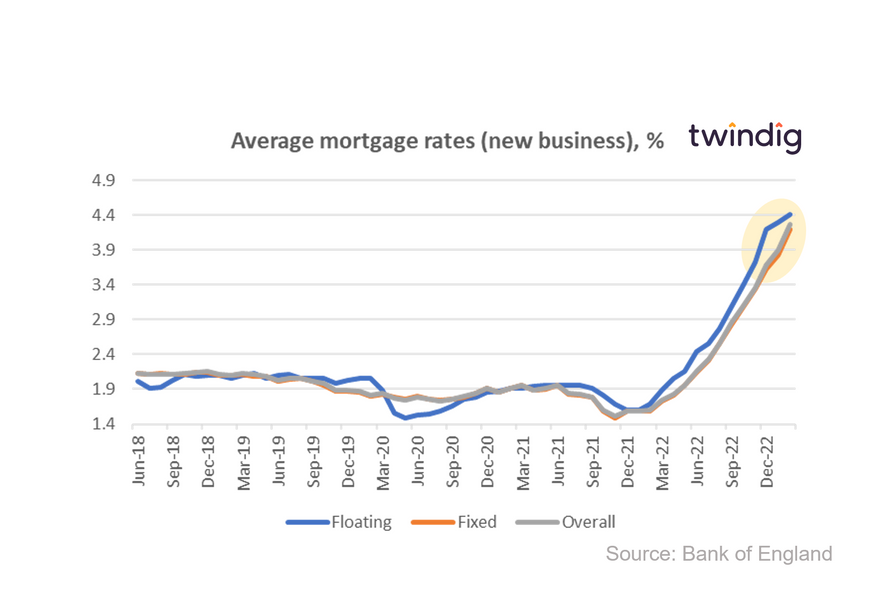 The latest data from the Bank of England reported that average mortgage rates for new business increased during February. This was to be expected following the recent increases in Bank Rate, and given the increase in mortgage approvals, should not cause alarm. It seems that homebuyers are adjusting to the higher mortgage rate environment.
House prices fall for 7th month in a row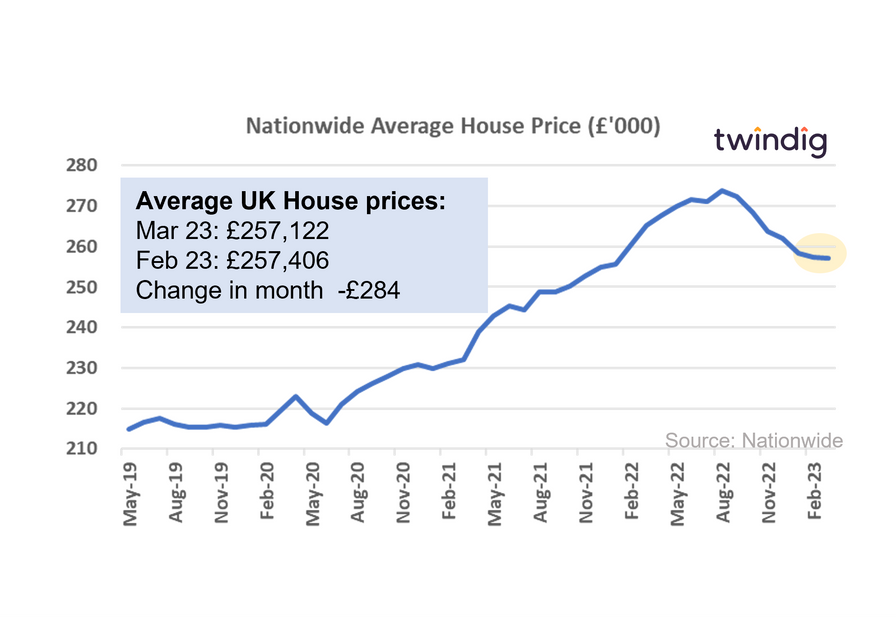 The Nationwide reported yesterday that house prices fell for the seventh month in a row in March, although the fall was very small, just £284. On the whole investors expect to see further house price falls this year, so a slight reduction did not set investors pulses racing.
Subscribe to Market Views