UK Housing market : Stamp Duty Winners and Losers
Stamp Duty Holiday winners and losers
Chancellor Rishi Sunak announced the Stamp Duty Holiday on 8th July 2020. Since then house prices in 340 of the 380 areas (90%) reported on by the Land Registry have seen house price increases.
In 67 of those areas house prices have increased by more than £15,000 the maximum saving under the stamp duty holiday. In those areas, the holiday has been expensive and may not have offered good value for money.
In this case for homebuyers, the house price winners become the stamp duty losers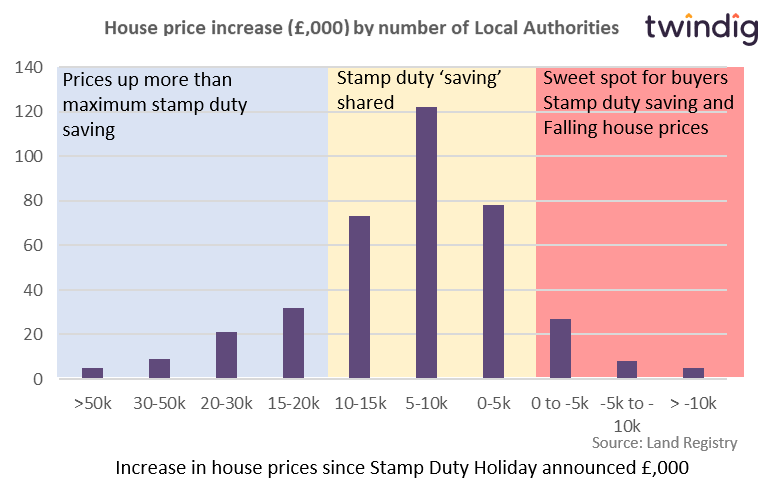 The top 20 Stamp Duty losers
The top four Stamp Duty losers are all in London: Hammersmith & Fulham, Kensington & Chelsea, Islington and Hackney. In these four boroughs, average house prices have increased by more than £50,000 against a maximum stamp duty saving of £15,000. The London boroughs of Brent and Ealing also make the top 10 as does Rutland, Oxford, Cotswolds and South Hams.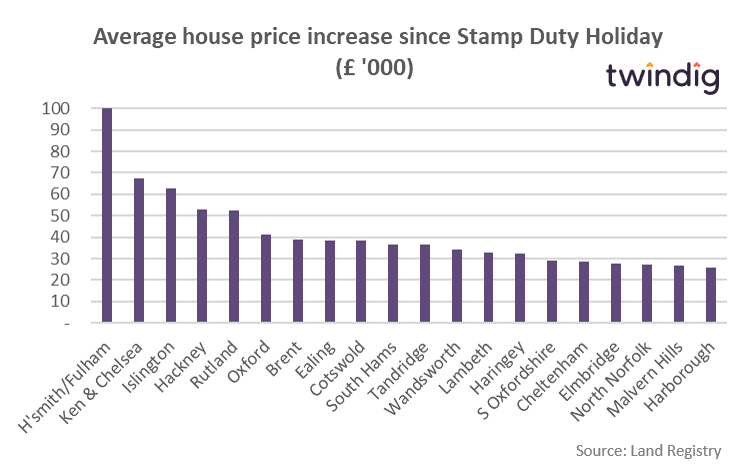 Top 20 homebuyer sweet spots
If we look at the other end of the spectrum, where house prices have fallen, there may be bargains for the canny homebuyer who can benefit from the stamp duty holiday and falling house prices.
London is once again well represented in the top 20 sweet spots, taking the top 3 positions with the City of London, Westminster and Camden and sixth slot with Richmond. Average house prices in the City of London have fallen by almost £80,000 since the announcement of the Stamp Duty Holiday on 8th July. However, with house prices in the borough standing at £793,000 they are still out of reach for most.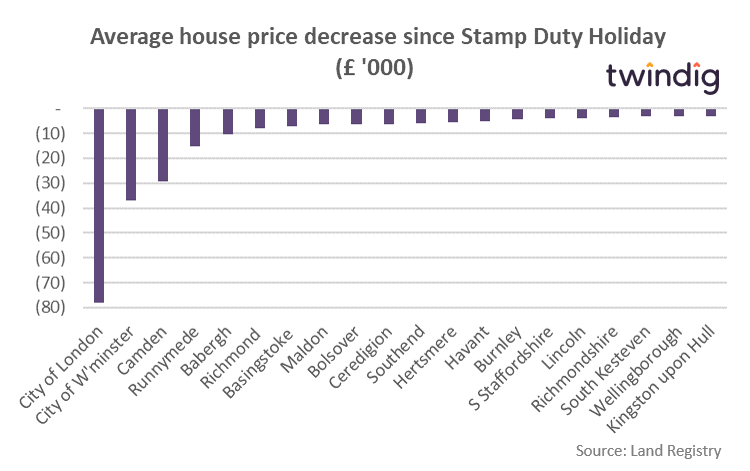 The Stamp Duty Winners in full
We show in the table below all those areas where average house prices fallen.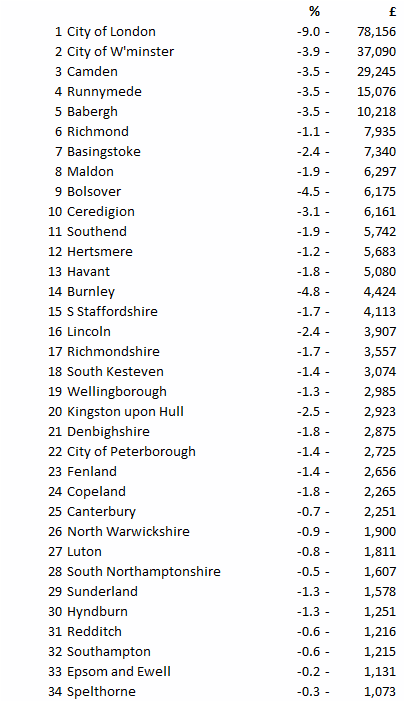 The Stamp Duty Losers in full
We show in the two tables below all of the regions where house prices have increased by more than £15,000 since the start of the Stamp Duty holiday
Top 35 Losers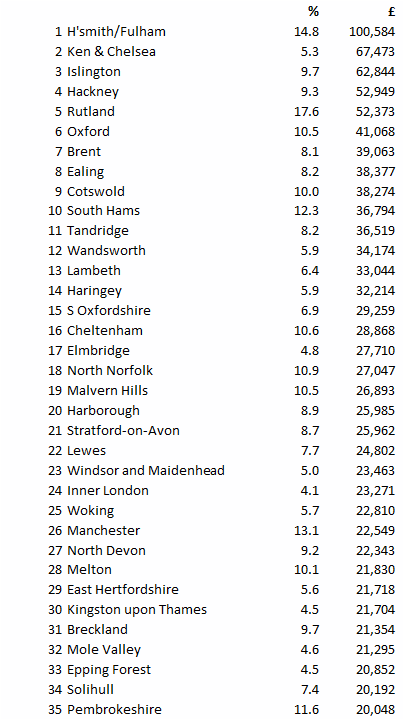 Top 36-67 Losers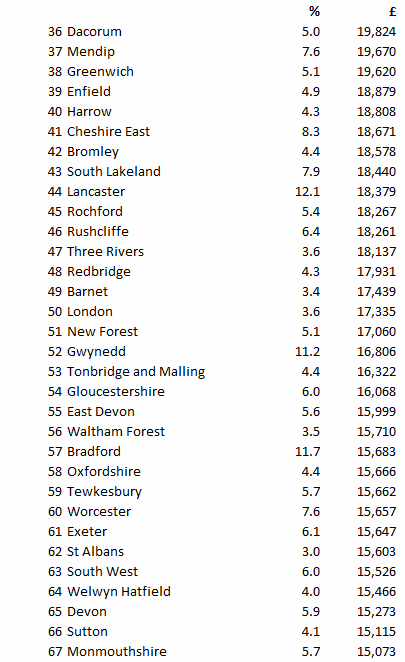 Subscribe to Market Views