Property Market Insights: House Prices Falling
This week Daniel and I look into the detail of the latest Land Registry house price data and discuss why in the face of falling house prices most of us are better off than we think we are
The best way to watch the podcast is on youtube, but if you are using a player such as Spotify we include the key charts we refer to in the video below:
House prices falling
The latest Land Registry house price data shows that average house prices have fallen by around £7,500 or 2.6% since the peak.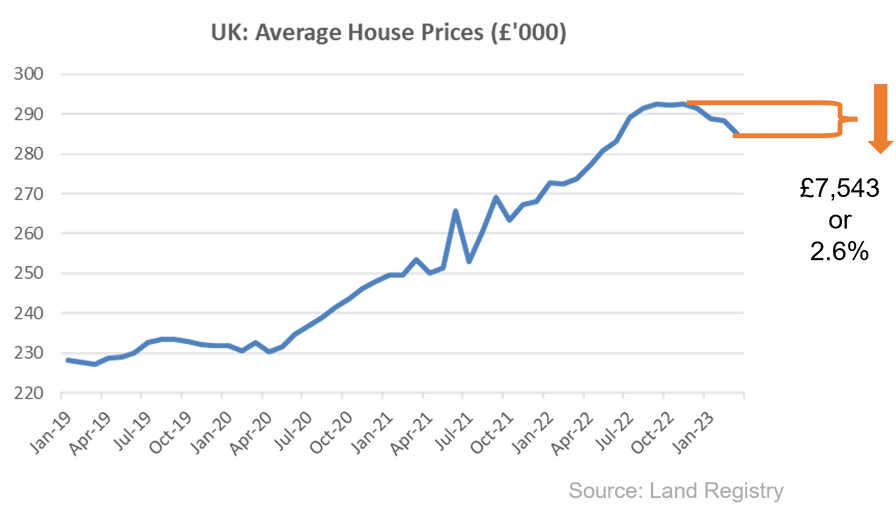 But don't forget your equity..
Even taking into account the recent house price falls, house prices are on average £38,600 or 16.8% higher than they were in April 2020.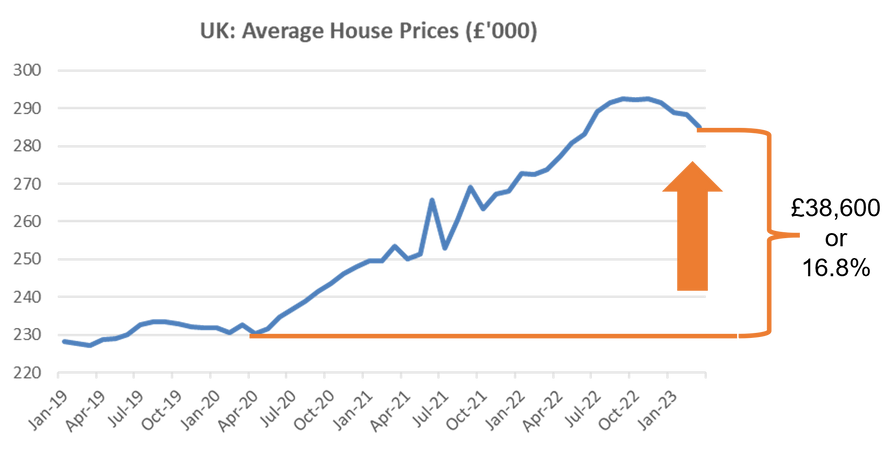 And if we look at average equity gains for all those who have moved home since January 2020 those with equity 'gains' outweigh those with equity 'losses'. The average gain for those who purchased in January 2020 is more than £50,000. Whereas the biggest 'loss' so far in £7,500, but those homebuyers are unlikely to need to remortgage until July 2024 or July 2027 (due to the fact that two year and five year fixed rate mortgage products are the most popular and more than 95% buy with a fixed rate mortgage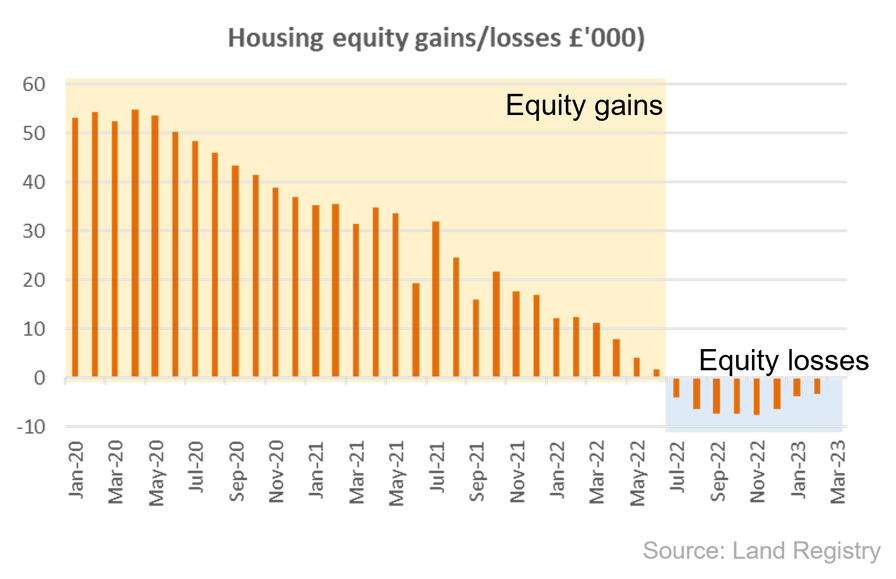 Subscribe to Market Views