A tale of two Charlies
Following last week's podcast where Charlie Lamden predicted peak to trough house prices faIls of 35% we look at another Charlie's predictions. This week Charlie Nunn the CEO of the UK's largest mortgage lender Lloyds Banking Group, predicted that the peak-to-trough fall will only be 12%, so which Charlie is right? Lamden, Nunn or neither?
Charlie Nunn
Charlie Nunn is the CEO of Lloyds Banking Group, the UK's biggest mortgage lender and the bank with a branch on almost every high street in the UK. He, and his 58,000 employees, know a thing or two about the UK Housing market.

As a mortgage lender, accurately predicting house prices is key, you don't want to lend today only to find the home is worth less than the mortgage tomorrow.
Affordability is also key, you don't want to lend today if the homeowner will have difficulties in paying their mortgage in the future.
It is not in Lloyds Bank's interest to puff up the housing market. They are essentially long-term investors in the housing market, it is not about let's get a quick sale and forget about it, after all their money could be tied up for more than 30 years.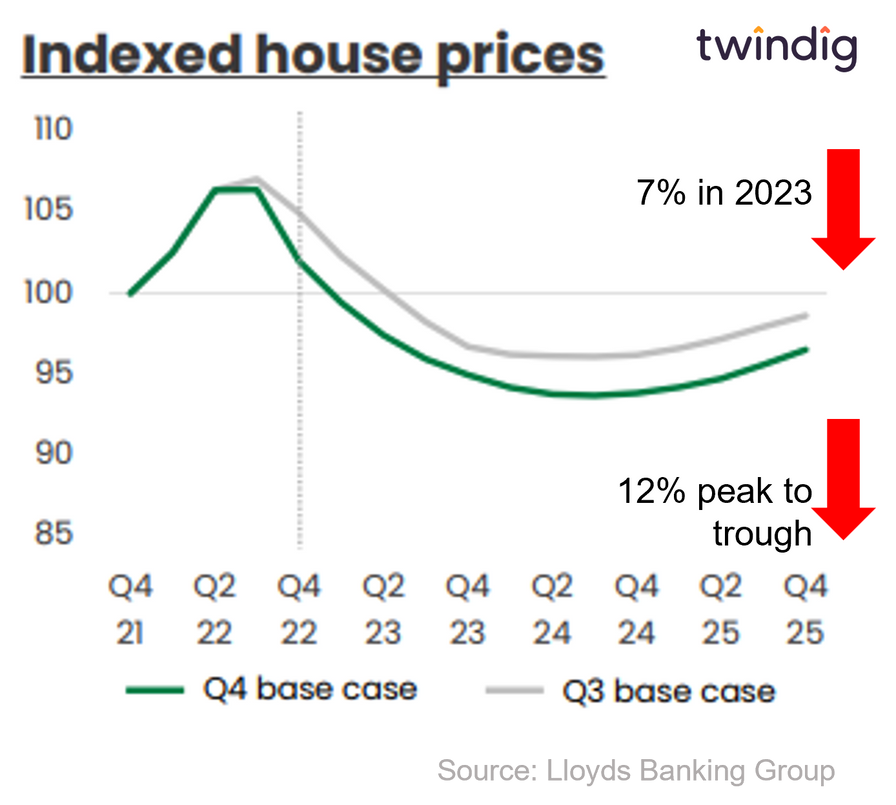 Charlie Lamdin
Charlie Lamdin, our guest last week on the Property Market Insights podcast believes that house prices will fall peak to trough by 35%. This Charlie shies away from predicting when the trough will be reached (perhaps he's a fan of Casablanca) maybe not today, maybe not tomorrow, but in the next two to four years he believes that house prices will fall by around one-third.
You can learn more about his forecast here mkmk
House prices now!
We also look at the current trends in house prices rather than the forecasts, to look at the facts as well as the opinions
All regions apart from London have seen house prices up by more than 25% since the start of the COVID pandemic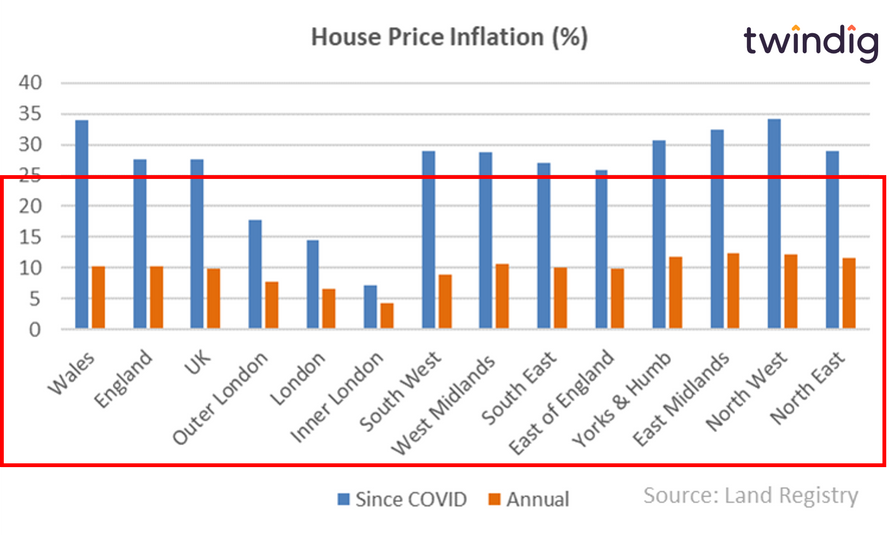 Subscribe to Market Views