Property Market Insights: Nationwide HPI, mortgage approvals and housebuilders
In this week's podcast, Daniel and I discuss the Nationwide house price Index, mortgage approvals, mortgage rates what the housebuilders are saying about the UK housing market
The best way to watch the podcast is on youtube, but if you are using a player such as Spotify we include the key charts we refer to in the video below:
House prices fall for the sixth month in a row
The Nationwide reported this week that house prices fell for the sixth month in a row. If you are a half-glass empty person that means house prices are £16,350 or 6.0% below their August 2022 peak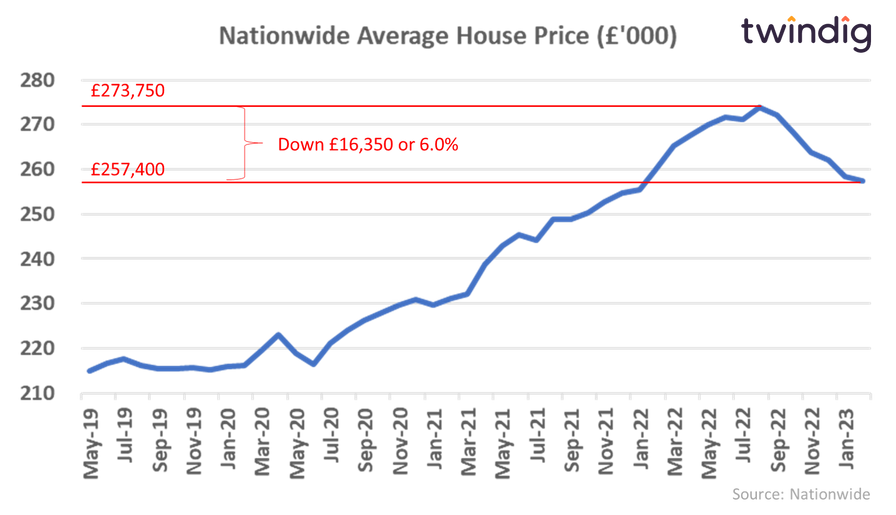 However, if your glass is half full then they have increased by £37,800 or 17.2% since the start of the COVID-19 Pandemic...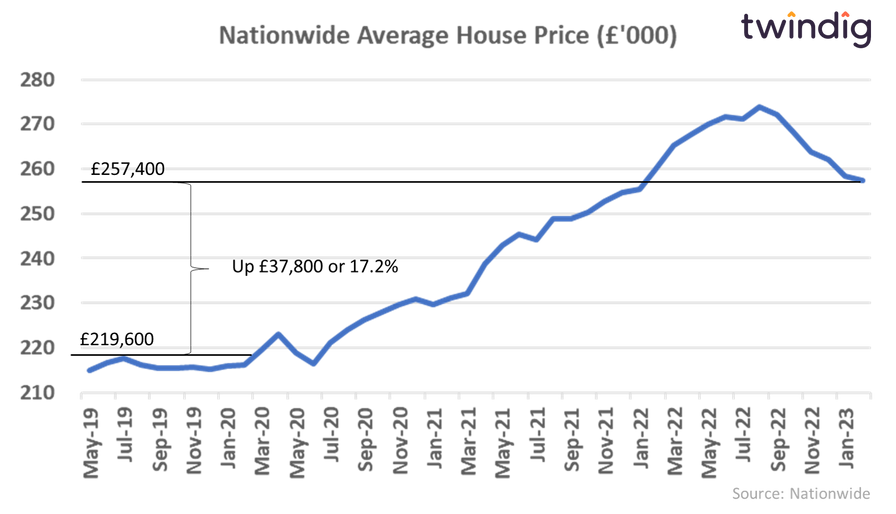 Mortgage rates up, but increase slowing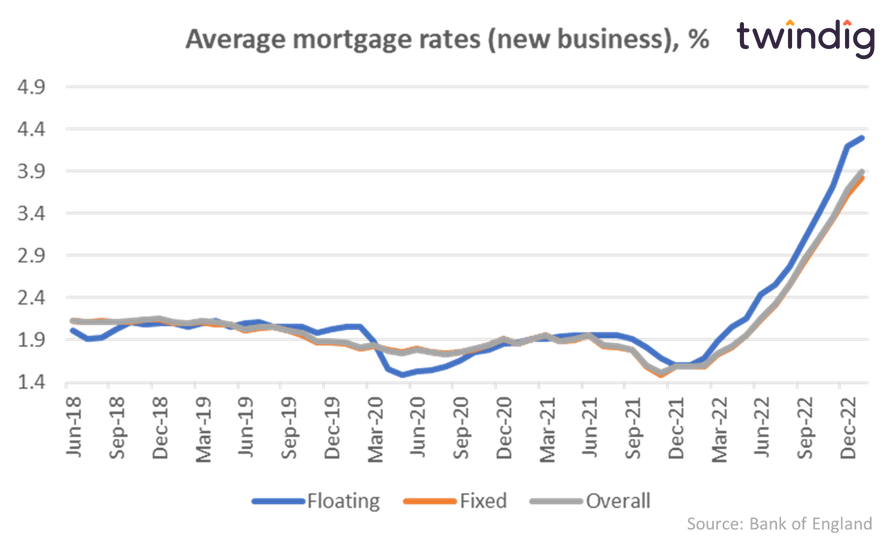 Housing affordability getting stretched
The average mortgage payment for the average-priced house with the average mortgage rate has increased by 46% or £370 per month since February 2020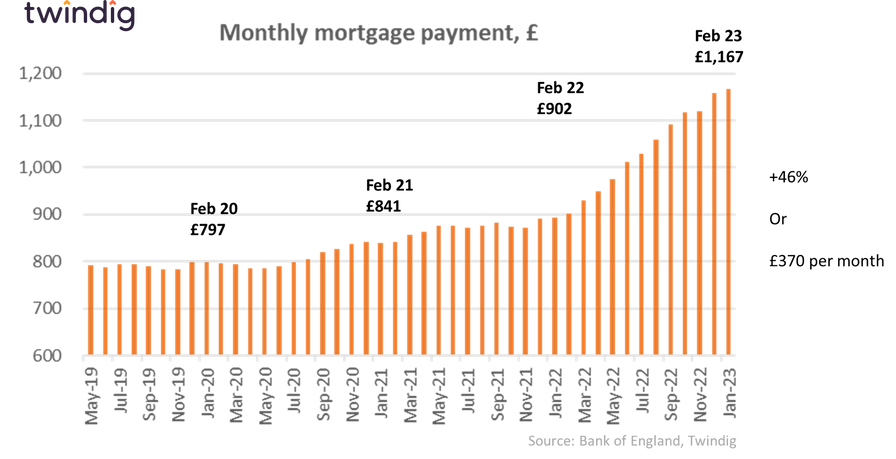 Mortgage approvals down but turning?
Mortgage approvals continued to fall in January 2023, but the rate of 'fall' decreased significantly, it will be interesting t see if the next move in mortgage approvals is up. They recovered very quickly from the COVID dip, but the fall since the mini-budget has lasted longer, although it has been less severe.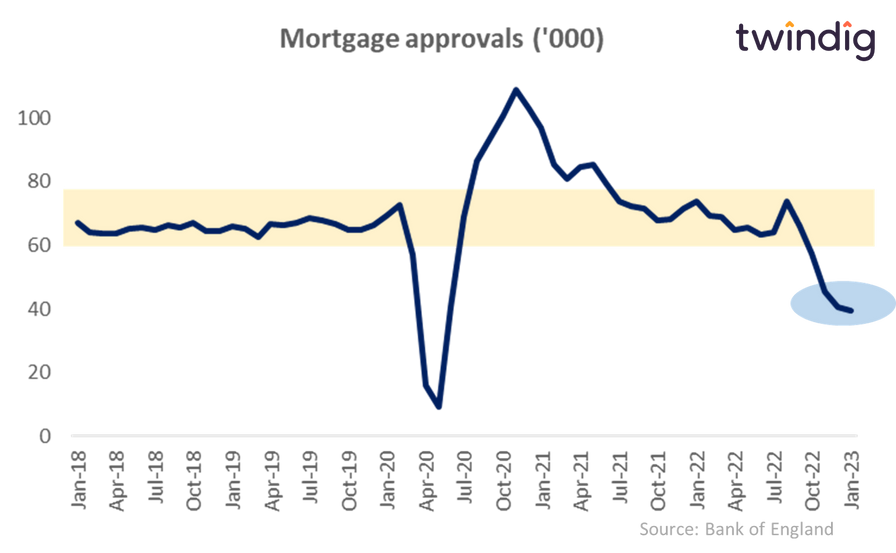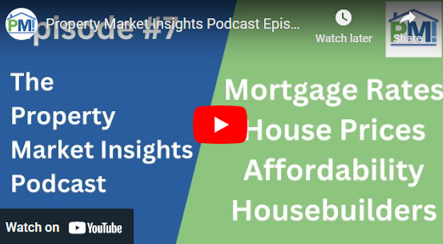 Subscribe to Market Views