House prices up 10.7% in June 2022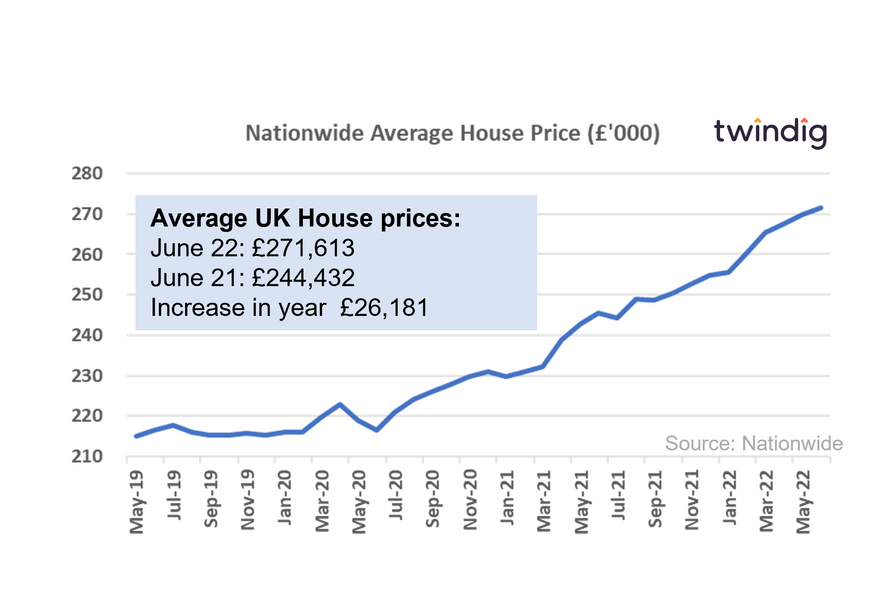 Nationwide released their house price index for June 2022 this morning
What Nationwide said
Average UK house price £271,613
Annual house price inflation +10.7%
Increase in month slowed to 0.3%




Twindig take

House prices appear not to be hearing, listening or taking notice of the naysayers who are predicting doom and gloom for the housing market as they rose by more than 10% in the year to June.
Surveyors may be reporting a slight reduction in new buyer enquiries and mortgage approvals may have dipped a little in April, but housing demand is still outstripping housing supply and house prices continue to rise.

Inflation may be at 40-year highs, but unemployment is close to 50-year lows and the tightness in the labour market is ensuring that despite rising mortgage rates and living costs more people can buy a home than the number of those currently looking to sell.

If we look at the year-on-year annual house price inflation (as illustrated in the graph below), we can see that annual house price inflation has been running around 10% pa since May 2021 and has only been negative once since May 2020.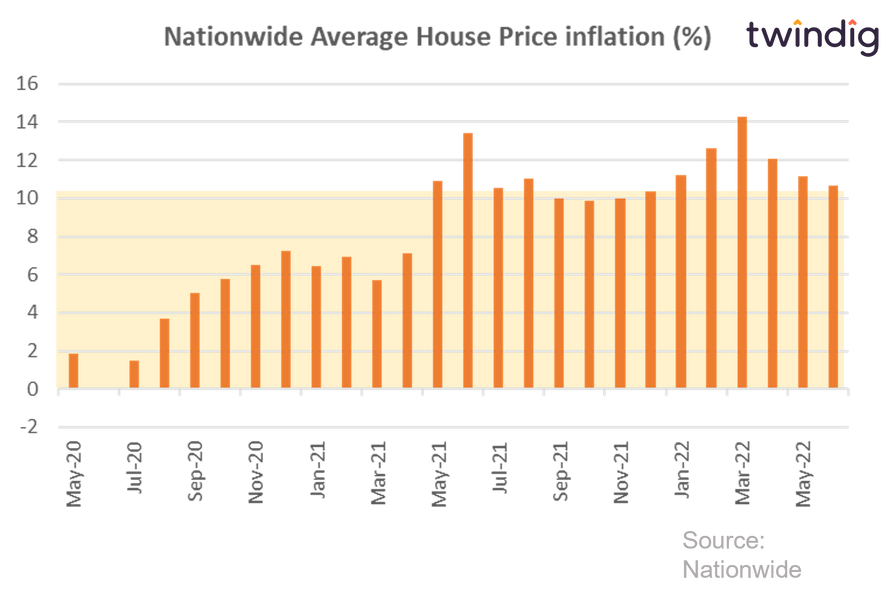 Nationwide reported that on a regional basis, house price inflation is highest in the South West where house prices have risen by 14.4% over the last year and lowest in London, the UK's most expensive region, at 6.0% and Scotland with annual house price inflation of 9.5% all other regions posted house price inflation above 10%.


Subscribe to Market Views