House prices fall in July as Stamp Duty Holiday benefit is reduced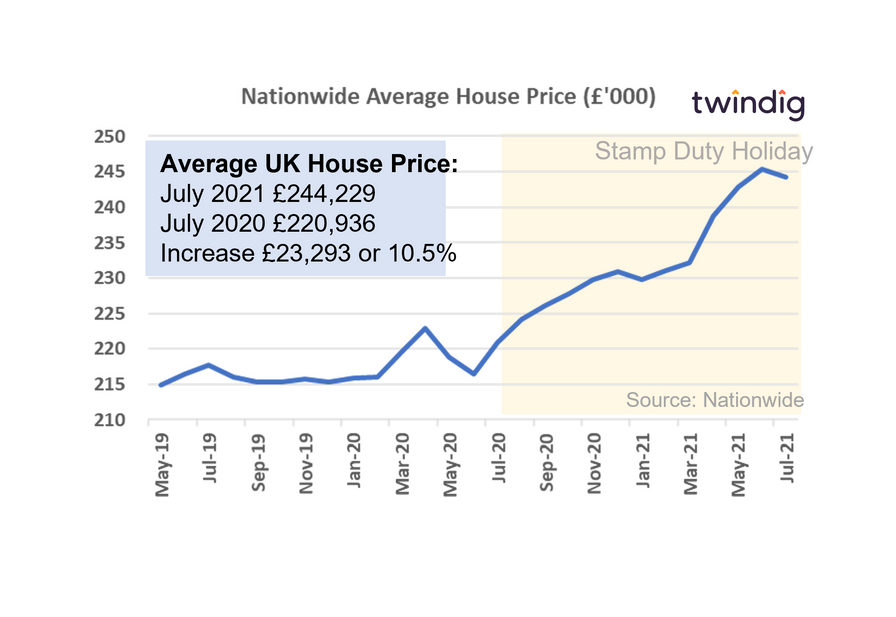 House prices increased by 10.5% or £23,293 during the last year, but fell by 0.5% or £1,203 in July as Stamp Duty Holiday relief is stepped down. Unluckily for those stepping on to or higher up the housing ladder, house prices had increased by £24,500 or 13 times the average stamp duty saving of £1,900 before the benefit was reduced.
We do not expect house prices to return to their pre-stamp duty holiday levels anytime soon, but as the stamp duty holiday comes to a close, the loss of stamp duty holiday benefit is likely to be reflected in underlying house prices.
Upward pressure
Limited housing supply and increased availability of mortgages will continue to underpin house prices going forward. The continued success of the COVID vaccine programme is also likely to bolster housing market activity
Downward pressure
Transaction levels are likely to reduce as the stamp duty holiday ends as many will have pulled their transactions forward or raced to complete transactions to take advantage of the stamp duty holiday. The anticipated fall in demand is likely in our view to temper future house price growth. House prices are also likely to be negatively impacted if the COVID vaccine rollout falters or economic growth slows.
Subscribe to Market Views