Mortgage rates fall for third month in a row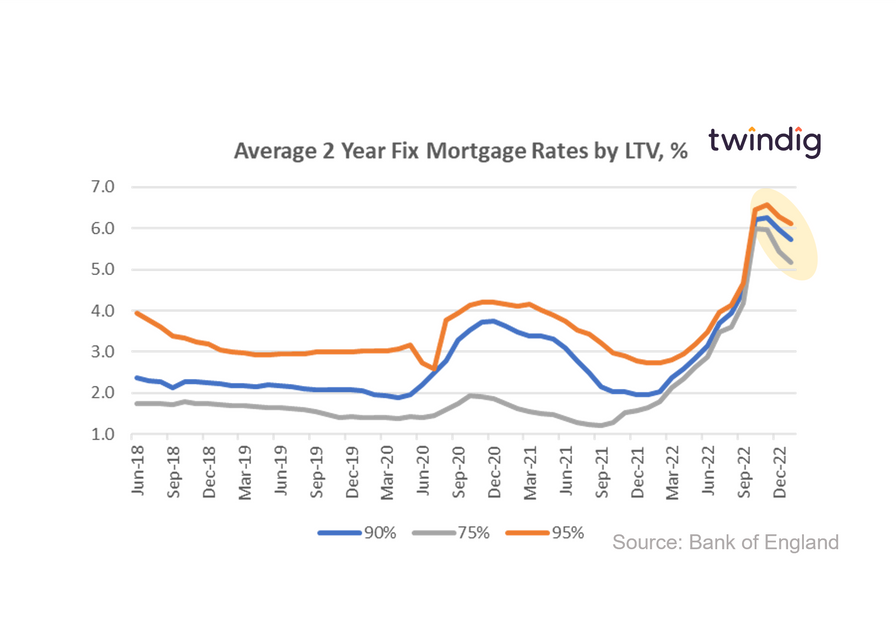 The Bank of England released average mortgage rates by Loan to Value (LTV) today
What the Bank of England said
Average mortgage rate for 75% LTV 2-year fixed rates mortgages 5.17% (down 26bp)
Average mortgage rate for 90% LTV 2-year fixed rates mortgages 5.72% (down 24bp)
Average mortgage rate for 95% LTV 2-year fixed rates mortgages 6.11% (down 18bp)
Twindig take
Average mortgage rates for popular mortgage products fell in January 2023, the third fall in a row as stability continues to return to the financial markets.
This will be welcome news to those currently buying homes and those looking to re-mortgage in the near future.
However, mortgage rates are significantly higher than they were one year ago as illustrated in the chart below.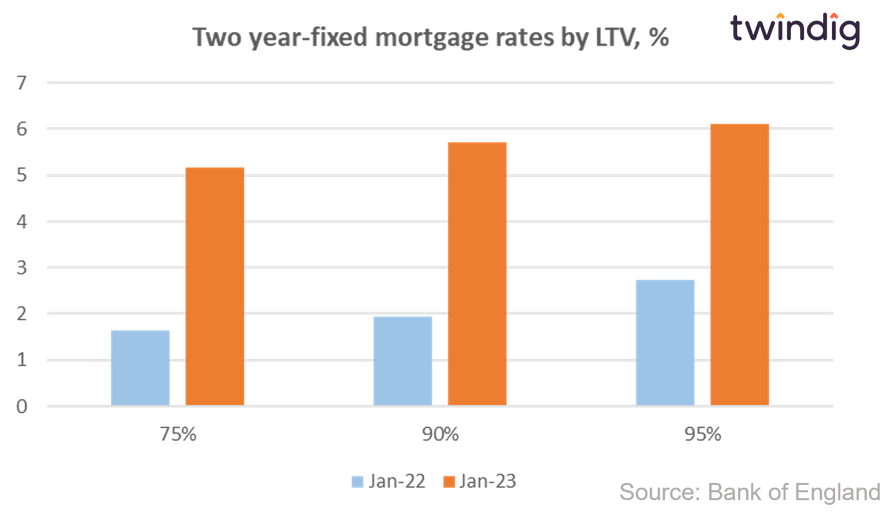 The monthly mortgage payments on a 2-year fixed rate mortgage agreed today would be significantly higher than one year ago:
We show in the chart below the change in monthly mortgage payments for a £100,000 25-year capital repayment mortgage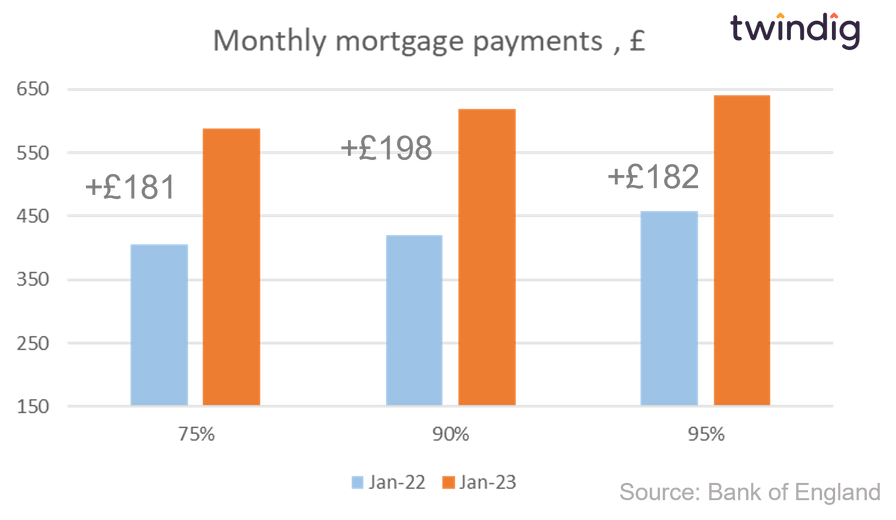 These increases on top of all the other cost of living increases will certainly be weighing on homebuyers' and homeowner's minds and bank balances and will add to the current lethargy in the UK housing market, in our view.
Subscribe to Market Views