Mortgage approvals neither up nor down in May 22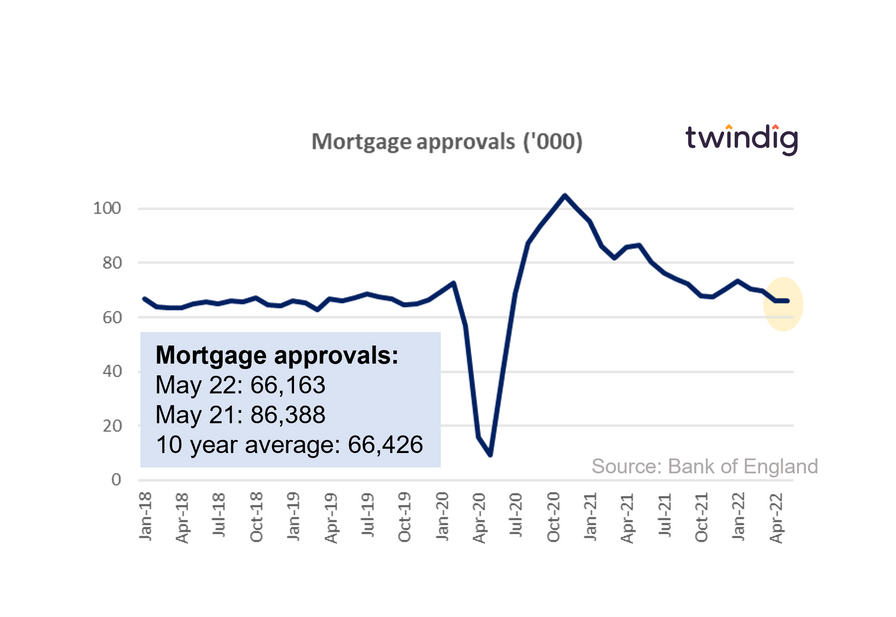 The Bank of England released mortgage approval data for May this morning
What the Bank of England said
Mortgage approvals for May 2022 were 66,163
This was 0.1% higher than the 66,064 mortgages approved in April 2022
This was 23.4% lower than the 86,388 mortgages approved during May 2021
Twindig take
Mortgage approvals remain robust in the face of rising living costs and mortgage rates, and although much lower than one year ago they remain in line with the 10-year average suggesting it is business as usual for the UK housing market.
Although rates are rising, due to the recent increases in underlying Bank Rate, lenders are showing no signs of concerns about the outlook for the UK housing market. One could make the case that lenders are feeling more upbeat, earlier this week the Halifax lowered their deposit requirements on new build properties to 5%, suggesting that their view of the risks on new build lending is falling not rising in the current economic climate.
We show in the chart below the long-run levels of mortgage approvals, whilst they have never returned to pre-credit crunch levels, pandemic aside the level of mortgage approvals has been surprisingly stable in the face of other challenges such as Brexit.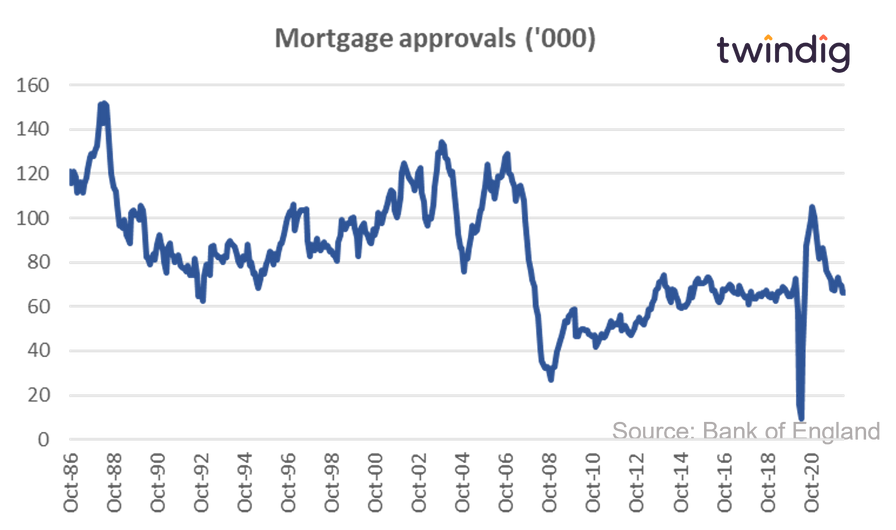 Subscribe to Market Views