Will house prices fall by 8.0% next year?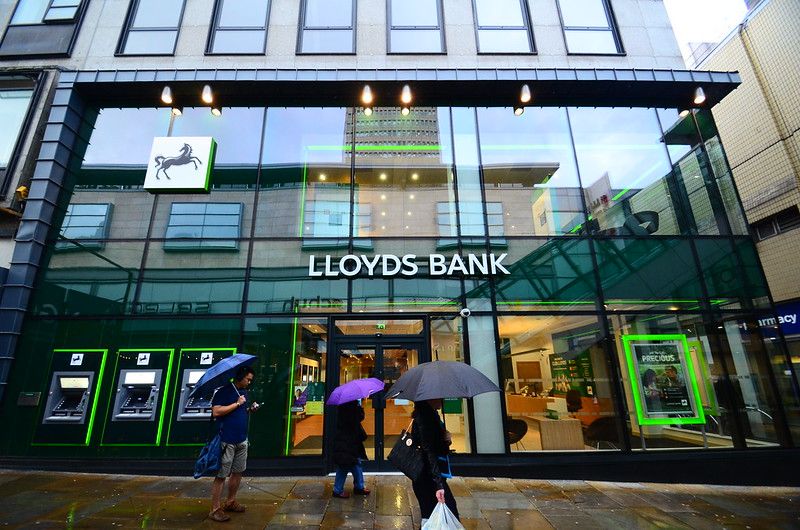 When Lloyds Bank say they expect house prices to fall by 8% next year, people sit up and listen. Lloyds Bank is the largest mortgage lender in the country and, therefore, in theory, at least, should have the hottest handle on house prices. When you're responsible for around one in three mortgages, it's very important to get your call on house prices right.
However, in our view, Lloyds Bank takes a prudent or conservative view when looking at house price forecasts and it is more prudent to prepare for the worst and hope for the best rather than prepare for the best.
Lloyds Bank's recent house price forecasts have tended to be too low, house price inflation has exceeded their forecasts in both 2020 and 2021, and this past performance plays into our theory that their modelling is conservative rather than hopeful.
We must also remember that Lloyds has also had to publish their forecasts before the new Chancellor presents his new economic plan and given the recent Government budget u-turns, it is a brave person who makes short and near-term economic forecasts before the chancellor has had his say. Some might say that today they have had to predict a moving target.
What did Lloyds Bank actually say?
Lloyds Bank's 'Base Case is that house prices will fall by 7.9% in 2023, this is based on the assumptions that:
Bank Rate is 4.0%
The Ukraine war remains 'local'
The fiscal loosening of the Government's 'Growth Plan' of 23 September 2022 is offset by public sector spending cuts.
Is Lloyds Bank any good at forecasting house prices?
Making accurate forecasts is very difficult, in our view. There are many, many moving parts and variables that feed into house prices.
If we look at Lloyds Bank's house price forecasts for both 2020 and 2021 (see chart below), we see that actual house price inflation was much higher than all of LLoyds Bank's different Base Case house price forecasts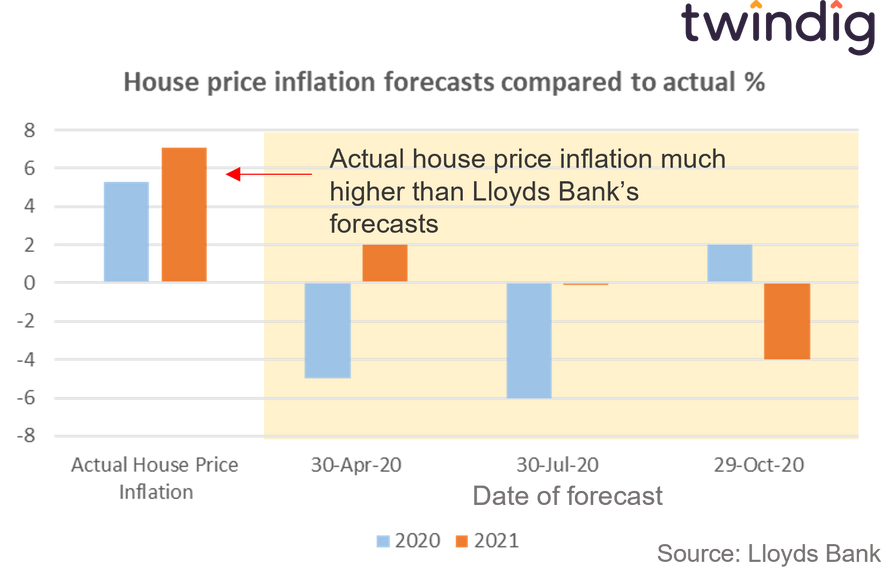 We must also remember that Lloyds Bank forecast scenarios are, in part, designed to demonstrate to both investors and the Banking regulators that it is taking a prudent approach to its economic modelling. One might argue, therefore, that Lloyds Bank's forecasting glass is half empty rather than half full.
On 30 July 2020 Lloyds Bank's base case for house prices in 2020 was that they would fall by 6.0% in 2020 and fall by 0.1% in 2021 and their upside Case suggested house price falls of 3.7% in 2020 and house price growth of 5.0% in 2021.
However, during 2020, Lloyds Bank's own house price index shows that UK house prices increased by 5.3% and in 2021 they increased by 9.7%.
If we look at what Lloyds Bank was saying one year ago, we see the following. On 28 October 2021, Lloyds Bank Base Case expected house prices to grow by 4.8% in 2021 and grow by 1.4% in 2022. Their upside case was positive house price inflation of 5.8% in 2021 and 4.5% in 2022.
House prices in 2021 outperformed Lloyds Bank's Base Case and their Upside Case, and so far in the year to 30 September 2022 UK house prices have increased by 6.5%.
Lloyds Bank currently expect house prices to increase by 5.0% in 2022
Subscribe to Market Views