Housing transactions: the hangover after the holiday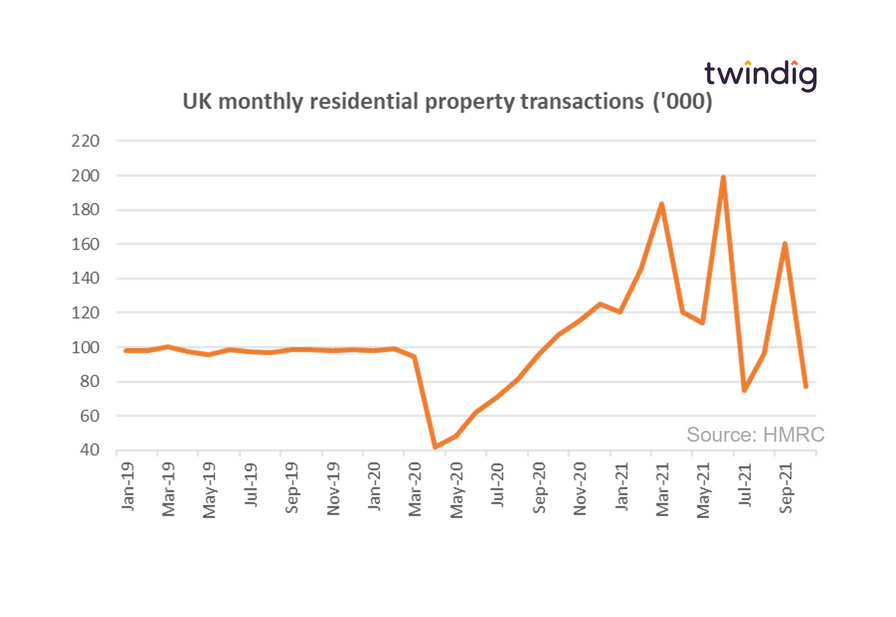 HMRC released provisional housing market transaction data for October 2021 this morning
What they said

The seasonally adjusted figure for UK housing transactions in October 2021 was 76,930
This is 28.2% lower than October 2020
This is 52% lower than September 2021
Twindig take
As expected housing transactions tumbled in October as homebuyers no longer benefit from the Stamp Duty Holiday. Housing transactions in October 2021 were, ironically, at their lowest level since the start of the Stamp Duty Holiday in July 2020 when they numbered 70,780.
The current level is around 23% lower than its pre-pandemic average. However, the current level of housing transaction is somewhat distorted by the stop-start impact of the stamp duty holiday and its various deadlines and taperings.
Each of the clear spikes in the graph above corresponds to a deadline or tapering of the stamp duty holiday. Many will have pulled forward their decision to buy and historically following a stamp duty holiday. The impact of this pull forward is that housing transactions initially settle at a lower equilibrium than before their pre-stamp duty holiday (or stamp duty change) steady-state as illustrated in the graph below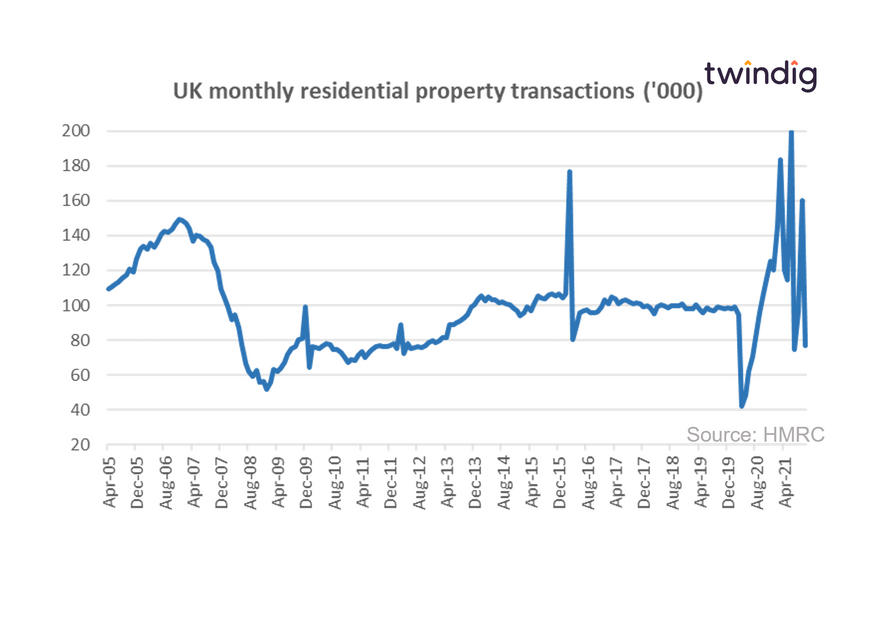 Looking at the jerky, stop-start, patterns, one has to wonder if stamp duty holiday's help or hinder the smooth running of the UK housing market. The impact and moving goalposts of the most recent stamp duty holiday do seem to have caused more disruption than previous attempts to stimulate the housing market, in our view.
Did the Stamp Duty Holiday help or hinder the housing market?
This is a tough call, as we don't know what would have happened without the holiday. However, it is interesting to note how stable the housing market was leading up to the COVID-19 pandemic and how quickly it was bouncing back before the Government got involved. One might, perhaps, argue that the government policy caused volatility rather than stability of the UK housing market...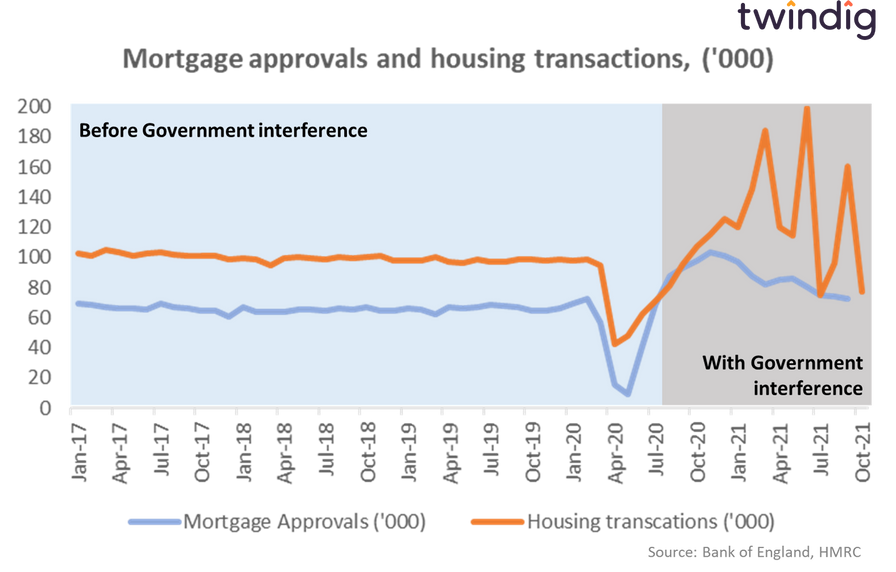 Subscribe to Market Views