A big year for housing transactions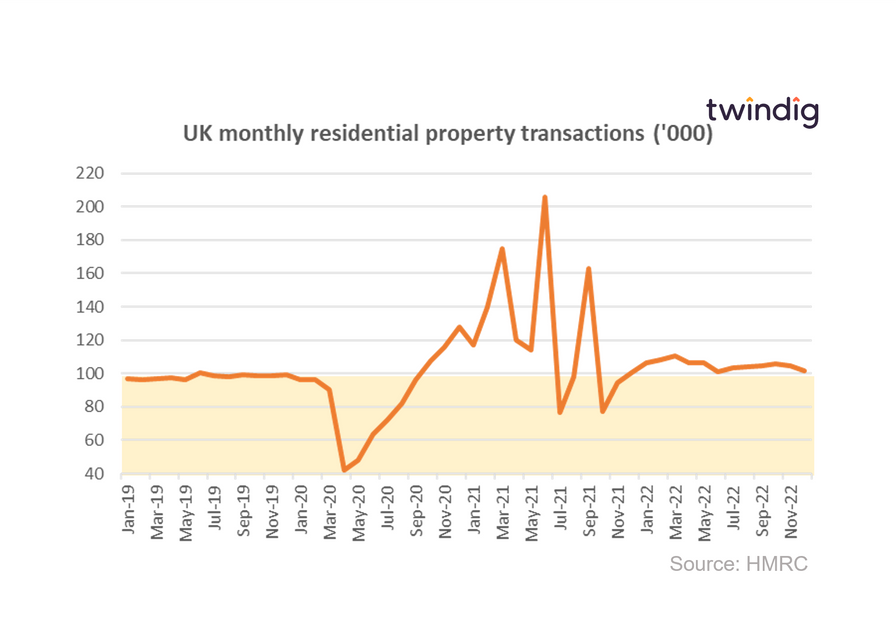 HMRC released provisional housing transaction data for December 2022 today
What they said
Housing transactions in December 2022 were 101,920
This is 2.6% lower than in November 2022
This is 1.4% higher than in December 2021
Twindig take
Surprisingly robust
In our view, housing transactions were surprisingly robust in December 2022. It is perhaps a little early to start seeing the impact of the mini-budget disrupted mortgage rates, but we did not expect housing transactions to be higher than they were one year ago.
At 101,920 housing transactions in December were 4% higher than their long-run average.
A big year
Looking at the year as a whole, the volume of housing transactions for 2022 was 1.26 million, the second-highest level since the credit crunch.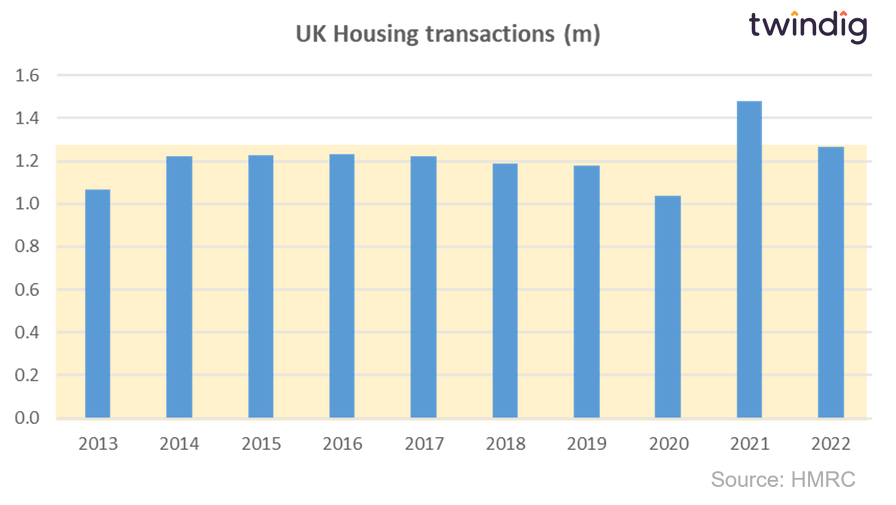 Don't expect more of the same
Whilst the housing market had a solid finish to 2022, do not expect more of the same. Mortgage approvals, the main lead indicator for housing transactions, have declined since September's mini-budget. We expect these lower mortgage approval volumes to feed into lower housing transaction volumes during 2023.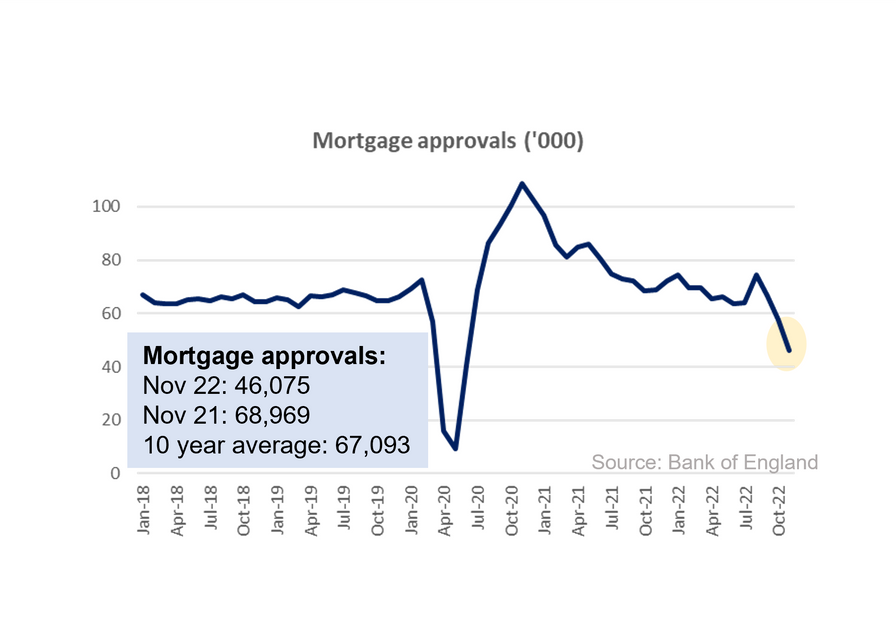 This year will be a quieter year in terms of housing transactions as the housing market adjusts to a higher mortgage rate environment. That said we expect mortgage rates to start to fall in the second half of the year.
Subscribe to Market Views