Housing transactions bounce back in August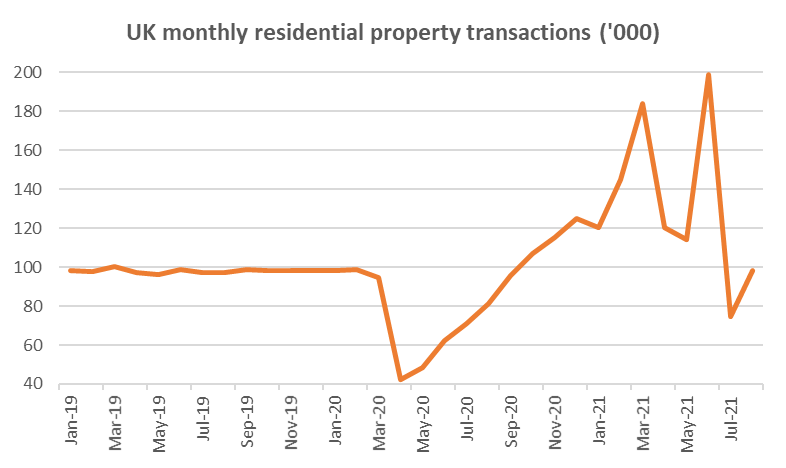 HMRC released provisional housing market transaction data for August 2021 this morning
What they said
Housing transactions in August 2021 were 98,300
This was 32% ahead of July 2021
However, housing transaction levels in August were around 50% lower than in June 2021
Twindig take
The bounce back
Housing transactions bounced back quickly from their first dose of stamp duty holiday blues. The level of housing transactions in August was not far off their five year average of 101,000. This is positive news for the UK housing market, although August still benefits from a stamp duty holiday benefit.
There is still a Stamp Duty holiday on house prices up to £250,000 until the end of September 2021, when the Stamp Duty Tax threshold returns to its pre-pandemic levels of £250,000.
We expect to see housing transactions increase in September, the final spike of the pandemic stamp duty holiday, followed by another dip.
It is difficult to tell how long the post stamp duty holiday dip will last. We estimate that around 250,000 housing transactions have been pulled forward by the stamp duty holiday, which equates to about two and a half months of housing market activity. We expect that housing transactions will remain below trend levels between October and December and return to a more normal pattern from January 2022.
Subscribe to Market Views