UK housing market: Driving home or slowing down for Christmas?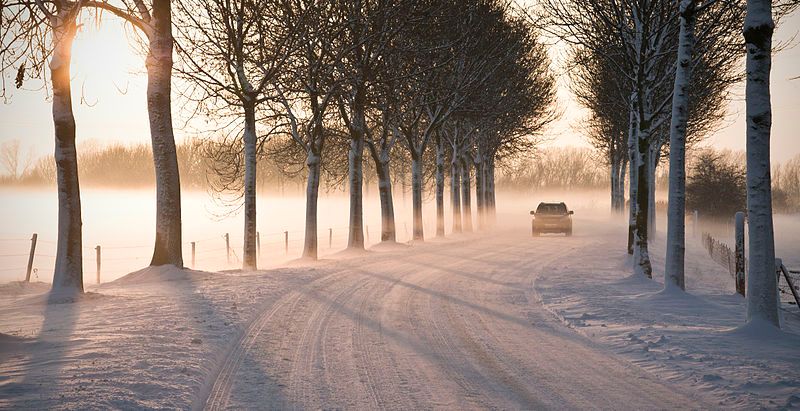 Picture credit: Bert Kaufmann
Whilst Chris Rea will no doubt soon be driving home for Christmas (whilst also observing the appropriate social distancing rules) the UK housing market seems to be slowing down for Christmas. Yes, some are still hoping for that pre-Christmas completion, but others are waking up to the fact that they are unlikely to complete before the Stamp Duty Holiday window closes. House prices continue to rise, but there are a growing number of voices suggesting that 2021 may be a tougher year for the housing market than 2020. However, talk is cheap, and money buys houses and 9 out of 10 homeowners will end the year with more money in their homes than they started.
Halifax House Price Index
The Halifax released their house price index for November 2020 this week
What they said
House price growth on its strongest run since 2004

Average UK house price £253,243

An increase of 7.6% in the year
Twindig take
The Halifax reported today that house prices rose by 1.2% in November to £253,243 an increase of 7.6% over the last 12 months and that the stamp duty holiday savings on a £250,000 home are now far outweighed by the average increase in house prices since July. With both house prices and mortgage approvals rising the UK housing market looks set to finish 2020 on a high, but with the stamp duty holiday ending in March and unemployment expected to rise during 2021, those highs may become lows in 2021. Whilst we do not want to be the bearer of bad tidings in Halifax's own words:
"With unemployment predicted to peak around the middle of next year, and the UK's economy not expected to fully recover the ground lost over 2020 for a number of years, a slowdown in housing market activity is likely over the next 12 months".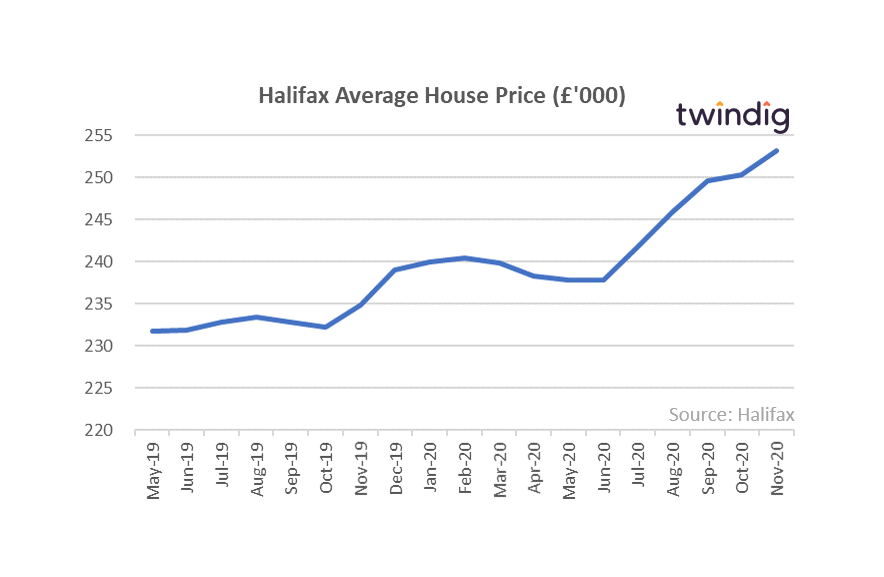 RICS UK Residential Market Survey
This week RICS Released its UK residential market survey for November 2020
What they said
Housing market demand continues to rise, but the pace is slowing

Near term housing transaction expectations flat

Twelve-month outlook remains slightly negative
Twindig take
It seems that as some may be driving home for Christmas, the housing market will be slowing down for Christmas. Demand continues to increase but at an ever-declining rate and RICS expect this rate to turn negative in 2021 as the Stamp Duty Holiday ends and concerns about unemployment rise.
New enquiries from Homebuyers are starting to fall as they appreciate that they are unlikely to complete their home purchase in time to benefit from the Stamp Duty Holiday. As a result, estate agents are reporting that they are receiving fewer new enquiries. Without further stimulus, there is a risk that the housing market may stagnate in 2021.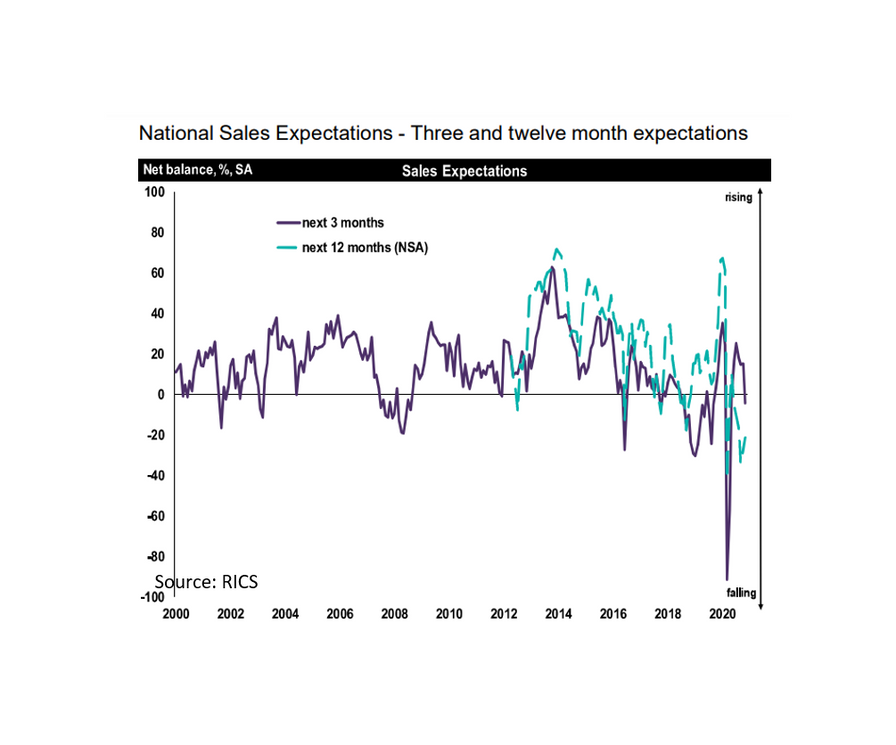 Foxtons
Foxtons the London based estate agent released a trading update on Friday
What they said
Group revenue in October and November up 2%

Sales revenue increased by 11%

Lettings revenue down 1%

£3m share buyback programme announced
Twindig take
It is fascinating that revenue in October and November 2020 was higher than in 2019, the pent demand following lockdown 1 clearly outweighing the usual seasonal patterns in the UK housing market. However, this trading period will not have been impacted by lockdown 2 which will have had some impact even if it was not as punishing to the housing market as the first lockdown.
Whilst house prices continue to rise, Foxtons reported that rent in London fell which in our view reflects lower short term overseas renters and a slower corporate rental market, coupled with a desire for landlords to avoid void periods in an uncertain market.
The announcement of the share buyback programme is either interesting or foolhardy ans we hope it's the former rather than the later. Having raised a £22m COVID-19 fighting fund in April, the market has been better than expected and £3m of that cash is now surplus to requirements. Foxtons are usually to be found on the front foot and we hope that this step does not trip them up should the market slow in 2021.
LSL Property Services
LSL one of the UK's largest estate agents and the owner of Your Move, Reeds Rains and Marsh & Parsons issued a trading statement on Friday
What they said
Trading was strong from July to October

Residential sales exchange pipeline as at 31 October was at its highest level for 10 years

Group revenue in the year to 31 October 2020 was down 18%

Transactions taking longer than usual to complete
Twindig take
LSL's trading update nicely summarises the impact of the Stamp Duty Holiday on the UK housing market a storm before a lull. LSL's residential exchange pipeline is at its highest level for ten years and some 50% ahead of the same period in 2019. This strong demand has led to significant pressure and bottlenecks in parts of the UK housing market in particular conveyancing and mortgage approvals as homebuyers and home sellers race to beat the looming stamp duty holiday deadline. LSL is rising to the challenge very well indeed, but a bigger challenge may come next year when the stamp duty holiday music stops.
Bellway Homes
National housebuilder Bellway released a trading update for the period ending 29 November 2020 on Friday
What they said
Strong underlying demand for new homes, reservation rate up 6%

Housing completions in the year to July 2021 expected to be up 25%

Strong balance sheet with net cash of £242.9m
Twindig take
Help to Buy continues to help housebuilders such as Bellway due to the shortage of high loan to value mortgages available in the wider market. With a strong forward orderbook and plenty of cash on the Balance Sheet, Bellway is well placed to manage any market turmoil from the changes to the Help to Buy Scheme, the end of the Stamp Duty Holiday and the prospect of a No Deal Brexit. We also note that Bellway's activity in the land market (contracting to buy 24 sites since the start of August, 20% more than in the same period last year) makes a very positive statement about the near and medium-term fundamentals of the UK's new build housing market.
Subscribe to Market Views