Housepresso 13 June 21
All you need to know about the housing market this week in one quick hit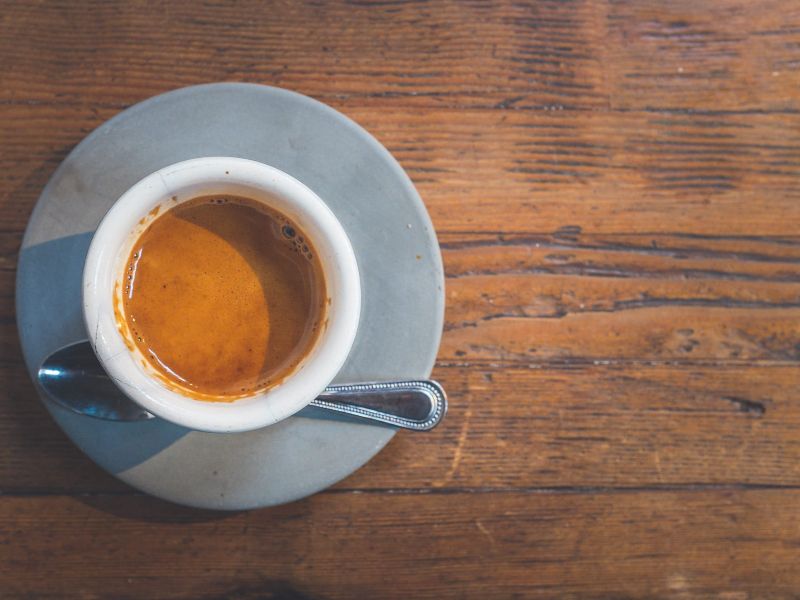 House prices reach another new record high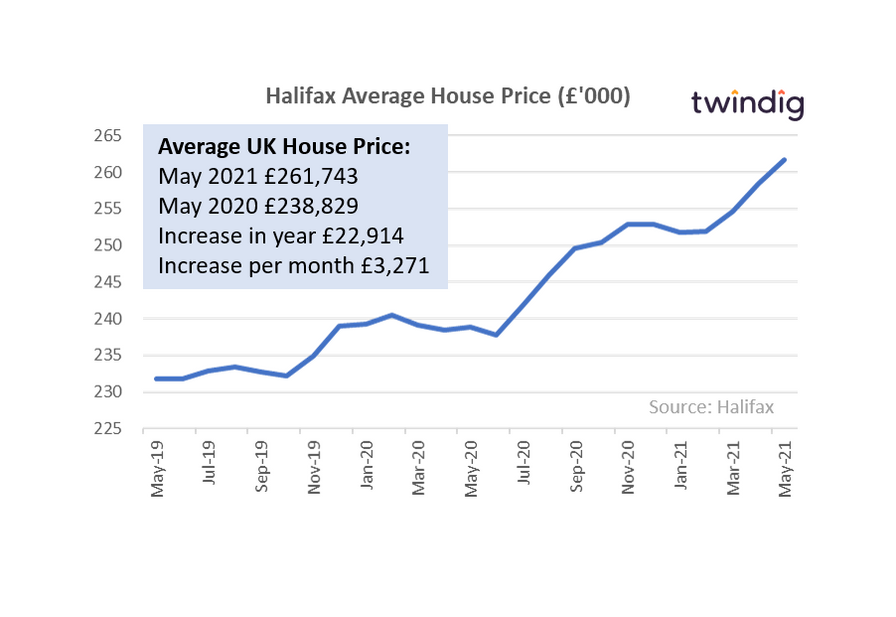 House prices reached a new record high in May according to the Halifax House Price Index as average house prices hit £261,743 an increase of almost £3,300 in the last month and around £23,000 over the last year
Mortgage rates continue to fall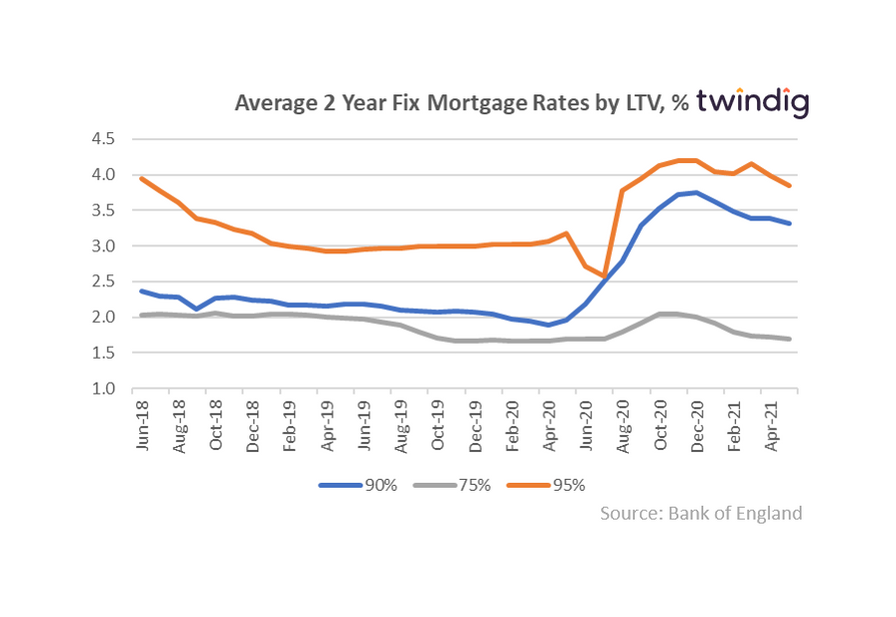 The Bank of England reported that mortgage rates fell again in May 2021. The average rate for 2-year fixed-rate mortgages is 1.46% at 75% LTV, 3.32% at 90% LTV and 3.85% at 95% LTV. As ever the more you can afford your home the cheaper the mortgage you can secure on it.
Do you have £250,000 tied up in your home?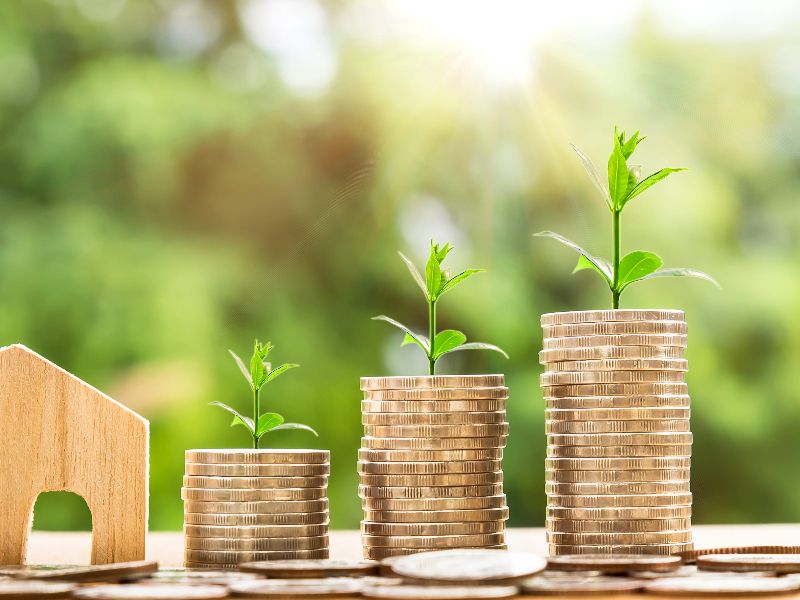 According to UK Finance, following around nine years of uninterrupted house price growth, half of all mortgaged homeowners have at least 50% equity in their home and a further third have between 25 and 50%. In London and the southern regions up to 60% of borrowers own at least half of their home's equity. These equity stakes are worth a lot of money, nationally one in five borrowers have more than £250,000 of equity which is around the total price of the average UK home.
To see how much equity you have in your home, register your home on Twindig, log in and head to the analysis tab.

House prices rise as there are more home buyers than sellers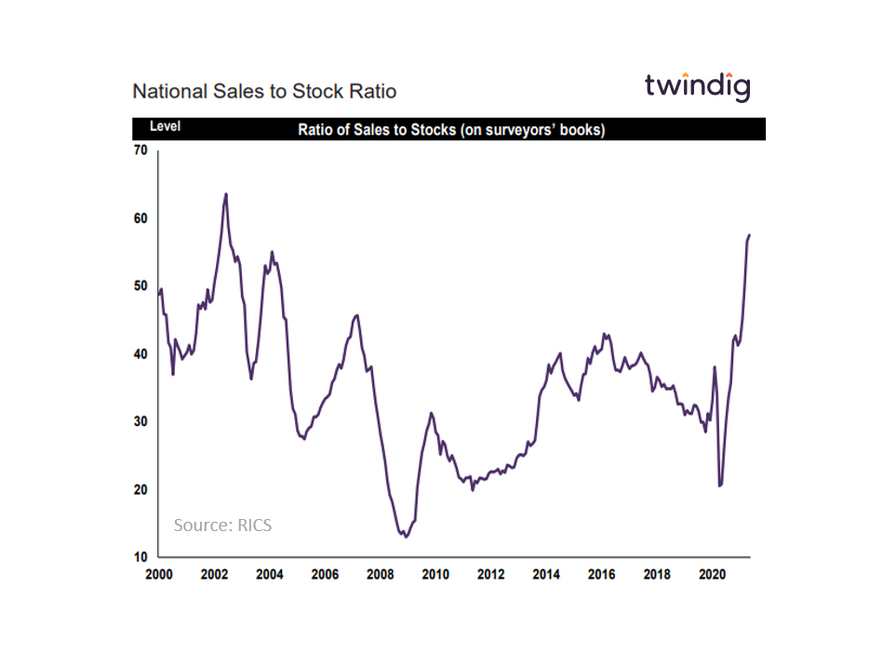 RICS reported this week that estate agent's sales to stock ratios are higher than they were ahead of the credit crunch as stamp duty holiday-induced demand outstrips supply putting more upward pressure on house prices. There is a widening gap between demand and supply with demand building and supply dwindling inevitably leading to upward pressure on house prices. However, RICS expects the number of housing transactions to soften in the coming three months as the Stamp Duty Holiday begins to taper.
First Homes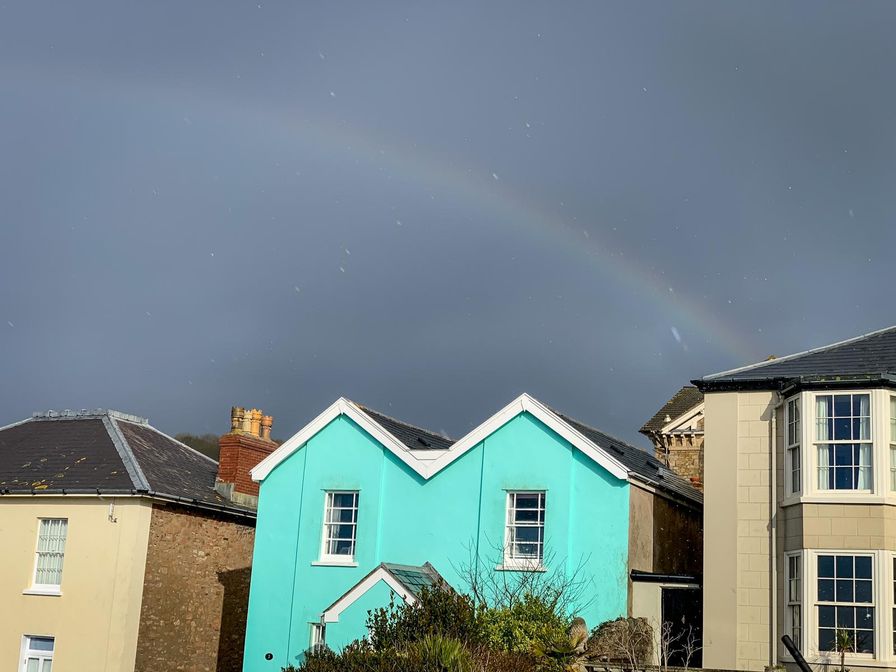 Subscribe to Market Views