House prices partying like its November 2004
House prices rise again in June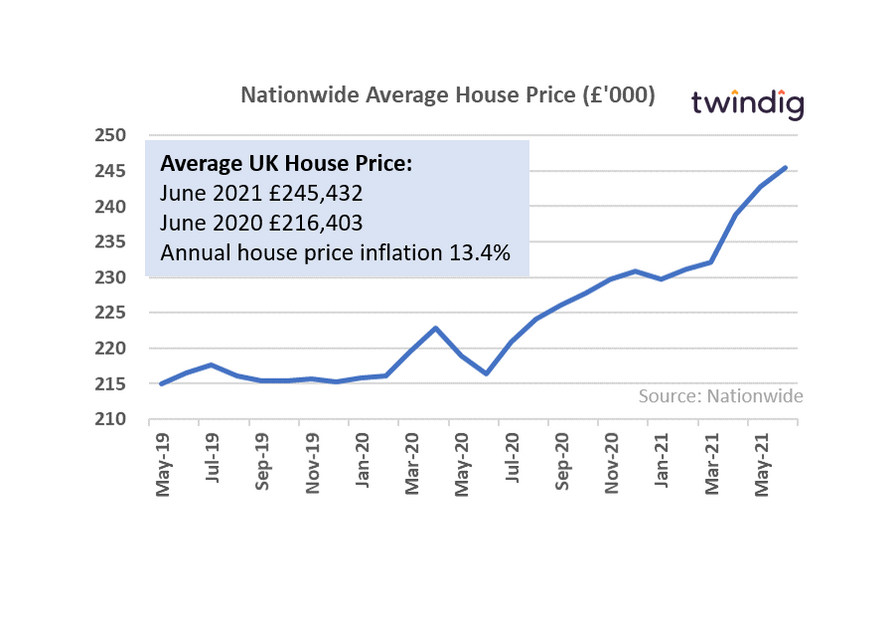 The Nationwide released its June House Price Index this week
What they said
Average UK house price £245,432
Up 13.4% or £29,000 in the last year
Highest level of house price inflation since November 2004
Twindig take
The latest house price data released today from Nationwide is a case of lucky 13 for owners (house prices hitting yet another all-time high), but unlucky 13 for first-time buyers (houses have never been so expensive) as annual house price inflation exceeds 13% in June 21.
House prices have increased by £29,000 or £2,400 per month, over the last year raising wealth for homeowners on one hand, but raising the barrier for first-time buyers on the other.
Mortgage payments remain a molehill....
The Nationwide commented that despite the increase in house prices, the typical mortgage payments as a percentage of take-home pay are not high by historical standards. This is because whilst house prices are at all-time highs, mortgage rates are close to all-time lows
... but deposits look like mountains
However, house prices are rising much faster than wages meaning that there is a growing gap between the size of mortgage aspiring first-time buyers can secure and the price of the home they are looking to buy.
The gap between the two is the deposit that the first-time buyer needs to save. Last week high street lender Santander reported that the average First-time buyer now needs a deposit of more than £117,000 as shown in the table below:
The bottomless deposit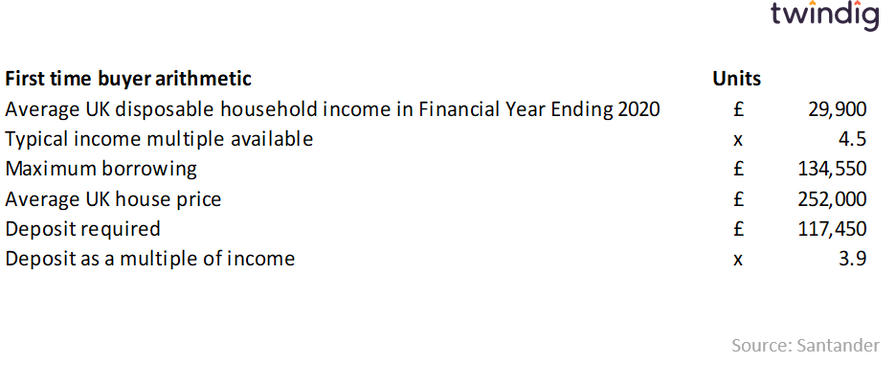 Will house prices continue to rise?
This is the key question on both homeowner's and homebuyer's lips. In our view, house prices will continue to rise as we ease out of lockdown, as the economy recovers and as stamp duty remains on holiday.
We expect to see some softening of house prices and house price growth in the autumn as the Stamp Duty Holiday comes to an end on 1 October 2021. However, if we continue to win the 'War Against COVID-19', house prices might continue to party for some time yet.
Subscribe to Market Views