Home Stretch Podcast - Q1 housing market wrap
I had the pleasure of catching up with Guild of Property Professionals CEO Iain McKenzie and housing PR supremo Holly Hibbett this week for a catchup on the UK housing market and a review of the ups and downs of Q1 2023
In the podcast we discuss:
Mortgage approvals
House prices
Housing transactions
Mortgage rates, and
what to look out for in the coming three months
Mortgage approvals
The key housing market indicator has had a rocky few months, but took a turn for the better in February: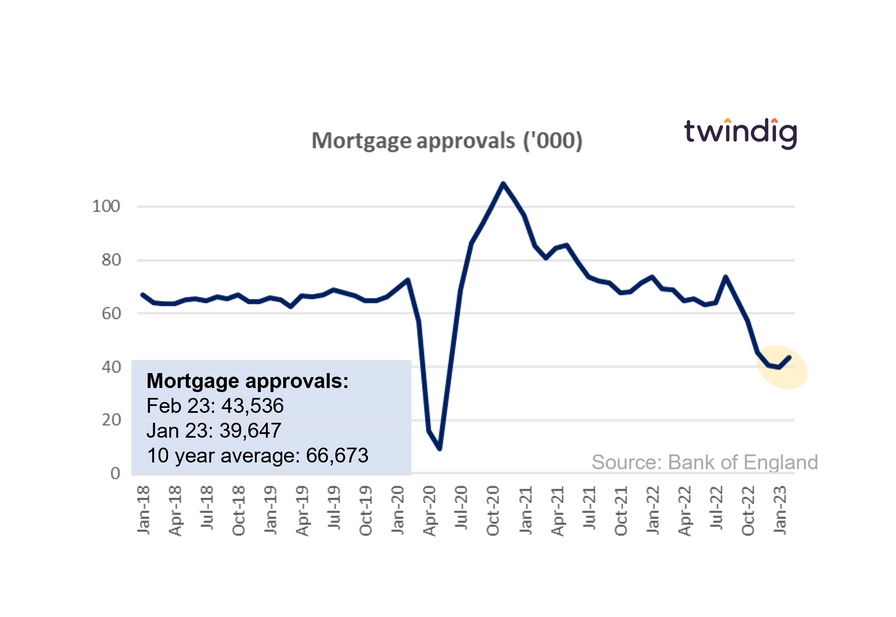 House prices going down..
But not as fast as the doomsayers suggest. Twindig is sticking to its forecasts that house prices will fall by 10% in 2023.
The Graph below of the Nationwide House Price Index, does not look like a housing market in free fall to us, but although the chart suggests that the falls are bottoming out, we believe further gentle falls are to come.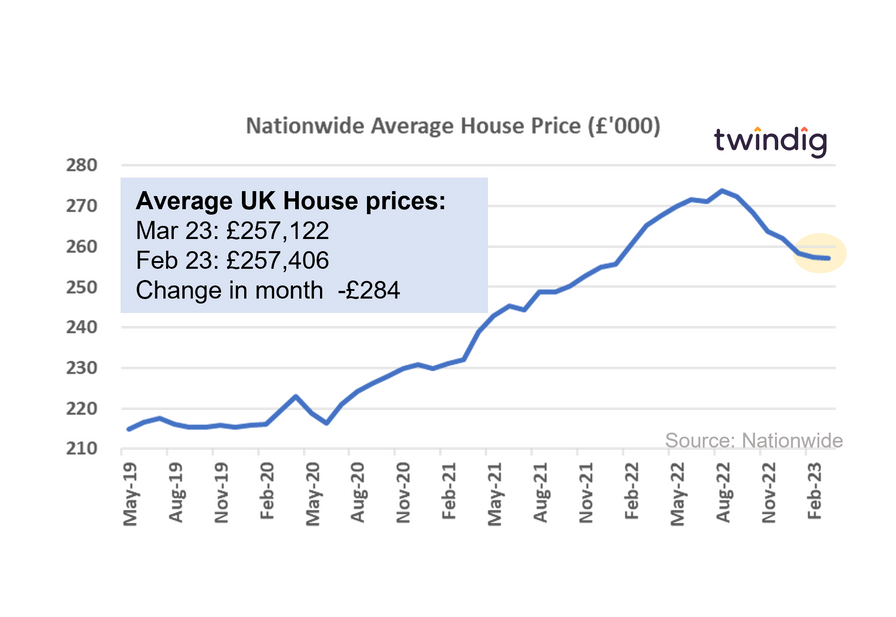 But the very important point to note is that if you are thinking about buying today and you: find a property that you can afford; and you would like it to be your home, we'd advise against letting concerns about short-term movements in house prices impact your long-term decisions. Most of us stay in our homes for more than ten years and there has not yet been a period of time where UK house prices were lower than they were ten years ago.
Housing transactions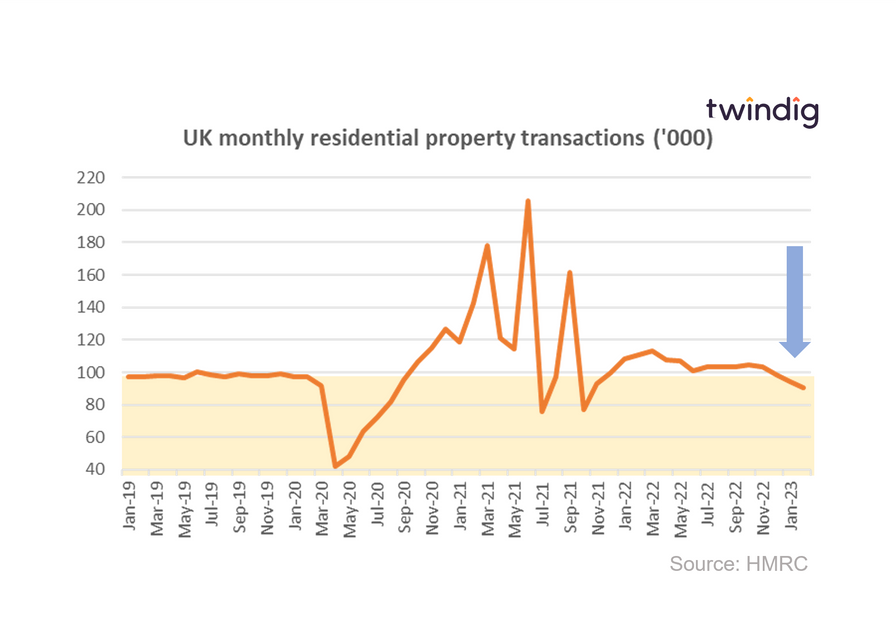 Housing transactions are drifting down, the falls in Q1 were linked to the hiatus of the mini-budget, in our view, although we expect further falls this year. Twindig expects a fall of 20% in 2023 to around 960,000, whereas the Guild's Iain McKenzie is forecasting transactions to be at or above 1,000,000. This is one forecast that we are happy to be wrong on. More transactions would be a good thing for all those involved!
Mortgage rates tracking Bank Rate?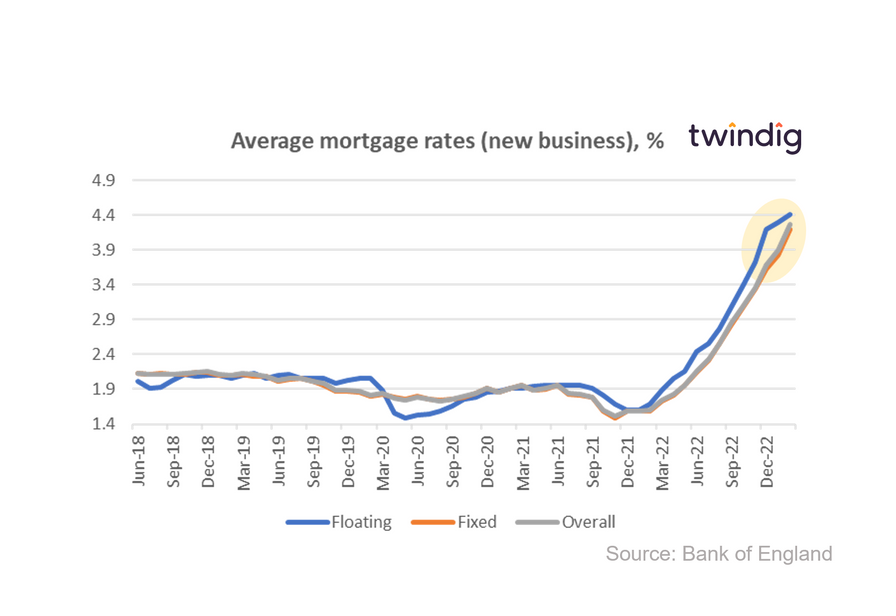 Mortgage rates continue to rise as Bank Rate increases, but it seems to us that homebuyers and that those who are re-mortgaging have, in the main, adjusted to the new norm of higher mortgage rates.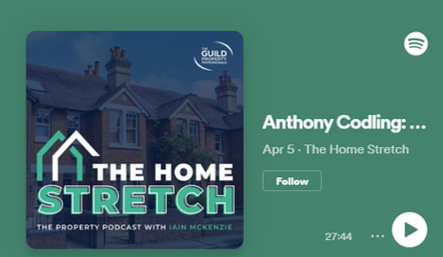 Subscribe to Market Views