UK House prices channeling the Grand old Duke of York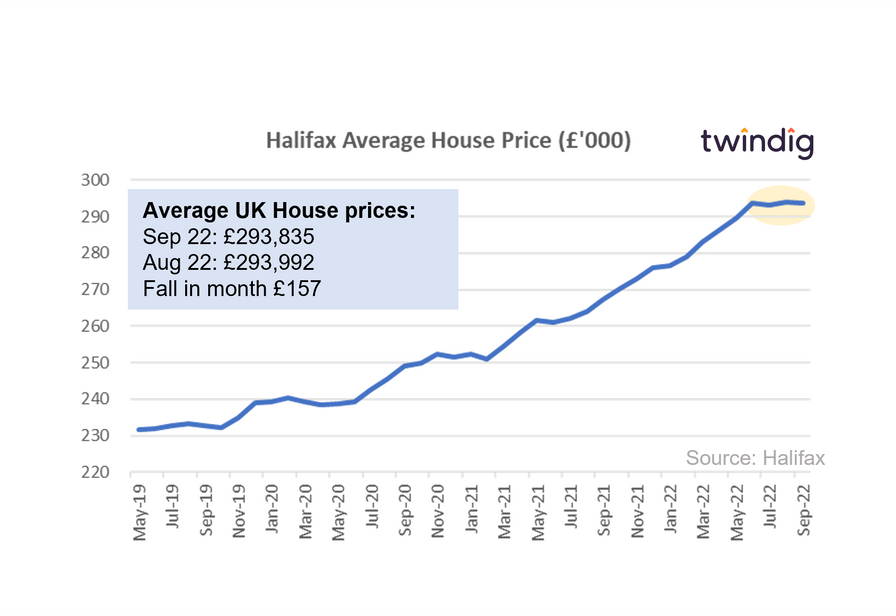 The Halifax released its house price index for September today
What the Halifax said
Average house price £293,835
House prices fell by 0.1% or £157 in September
Annual house price inflation 9.9%
Twindig Take
House prices fell by £157 in September according to the latest Halifax house price index.

It seems that UK house prices are channelling the Grand old Duke of York, rising in June, falling in July, rising in August and falling in September, they don't seem to know whether they are going up nor down. The average house price in September was £249 higher than it was in June
So far house prices seem to be following our expectations, in July we said that:


If history repeats itself, the house price growth may plateau whilst a new Prime Minister is found and perhaps until we have had an election to confirm the incoming PM's mandate to lead and govern our country. Many will forecast house price falls, but we expect house prices to neither move significantly up nor down whilst the current political storm calms down and the dust settles.
So far they are following that memo, the average house price in September was just £249 higher than it was in June. With the party conference season drawing to a close and our new Prime Minister and cabinet finding their feet and getting their bearings we probably don't have long to wait for house prices to finally reveal their hand.

We share the Kim Kinnaird a Director of Halifax mortgages view:
"Predicting what happens next means making sense of the many variables now at play, and the housing market has consistently defied expectations in recent times"


Is the next house price move up or down?
On the one hand the stamp duty cut, a shortage of homes for sale and full employment help underpin house prices, whilst rising mortgage rates and the cost of living crisis seek to undermine them.
One thing we are certain of is that the rate of house price is slowing and until infoation is brought unde control it is difficult to see the house price growth we have seen over the last two years being repeated. However, we continue to believe that over time wages will rise and given mortgages are a function of income levels as wages start to rise house pricesare likely to follow suit.
Subscribe to Market Views