House prices falling upwards
The Halifax published its House Price Index for March 2023 this morning
What the Halifax said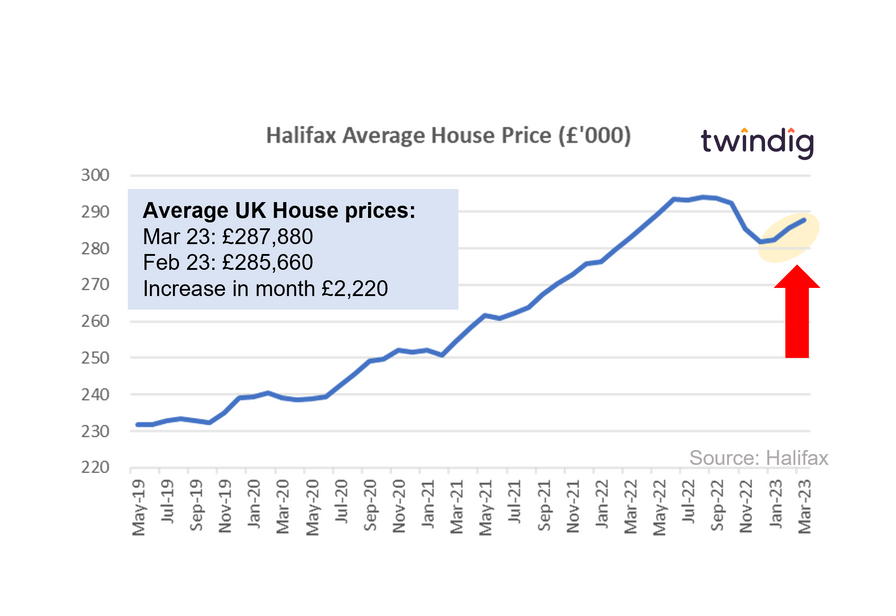 Average house price £287,880
House prices increased by 0.8% or £2,220 in March
Annual house price inflation 1.6%
Twindig Take
The Halifax reported today that house prices rose for the third month in a row, therefore according to the Halifax, house prices have risen every month so far in 2023. This is not the story of a house price crash, rather it appears that house prices are falling upwards.
The Halifax comment that the UK housing market 'continues to show resilience following the sharp downturn at the end of 2022.
House prices falling upwards
House prices in March 2023 increased for the third month in a row and are currently just 2% below their August 2022 peak.
In our view, three main factors have led to this positive pricing trend:
The mini-budget spike in mortgage rates has been reversed
In a more stable financial market mortgage lenders are more willing to lend
Wage increases are allowing homebuyers to secure larger mortgages
House price outlook for 2023
We continue to believe that house prices will soften during 2023 as the cost of living crisis continues to bite, and we were not expecting a hattrick of house price rises to kick off 2023.
It appears that the UK housing market is stronger and more resilient than we thought and for now at least house prices appear to be falling upwards rather than crashing down
Rolling Annual house price inflation
The chart below shows the rate of rolling annual house price inflation since May 2020 (year on year), the rate of house price inflation is clearly slowing, but has yet to turn negative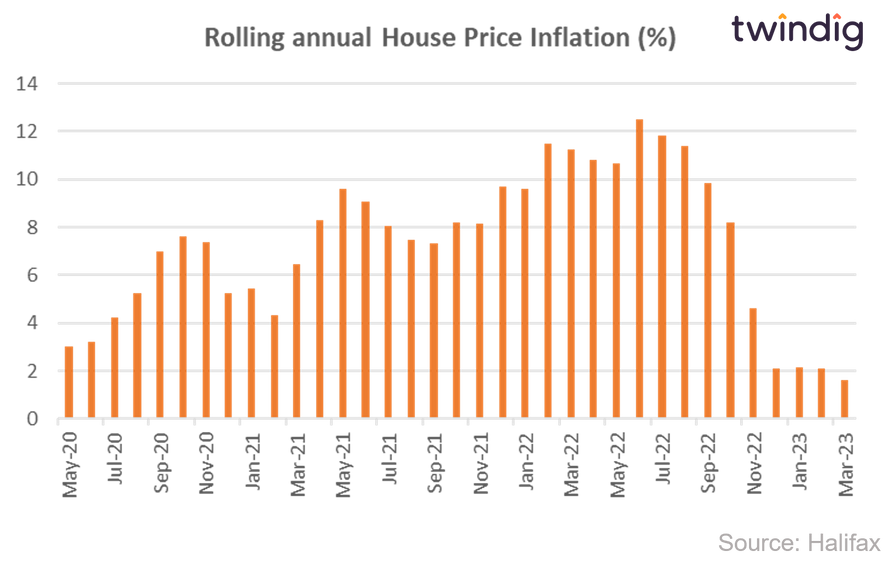 Subscribe to Market Views