House prices: It's a marathon not a sprint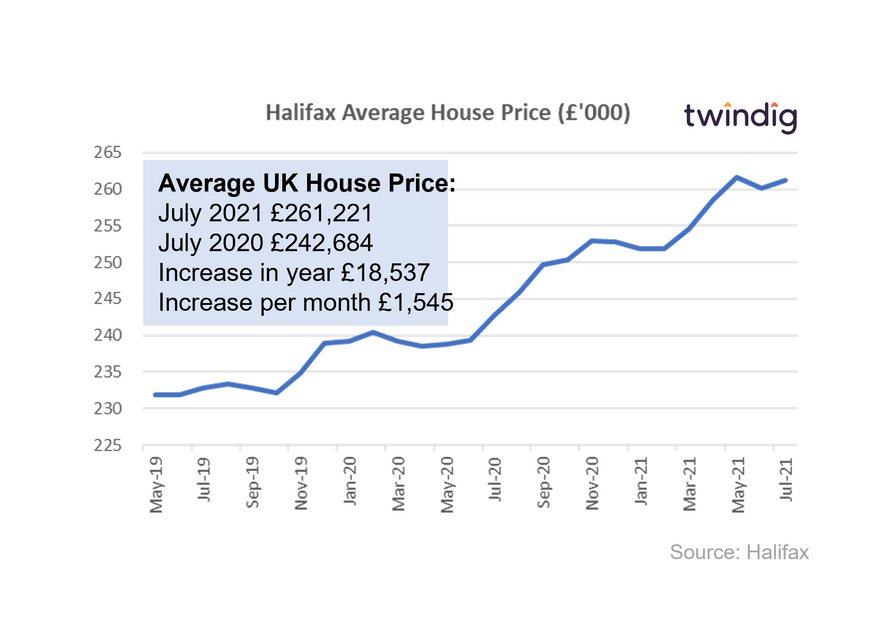 The Halifax released its house price index for July 2021 this morning
What they said
Average UK property price now £261,221, up 0.4% in July
Annual house price inflation at 7.6% compared to 8.7% in June
we expect the housing market to remain solid over the next few months
Twindig take
The Halifax reported this morning that house price inflation is slowing, but that the strength of the recovery is deepening. As the froth of the stamp duty holiday starts to subside the strength of the housing markets foundations are being revealed. Stock levels might be lower and new instructions are harder to be found, but macroeconomic risks are receding, and consumer confidence is improving. This is good news as it appears that the housing market recovery is a marathon not a sprint, slow and steady often wins the long game and housing market returns are best viewed from a longer-term perspective.
Average house prices rise in July to £261,221 an increase of more than £18,500 over the last year equivalent to a rise of £1,545 per month according to the Halifax. Annual house price inflation has reduced to 7.6% from 8.7% in June which is to be expected as the Stamp Duty Holiday takes its first of two steps down. Estate agents are reporting a reduction in instructions for sale and a drop in their available stock of homes to sell, which again is to be expected as the Stamp Duty Holiday takes a step down The reduction in supply will help underpin future prices, in our view.
The Halifax believes that the risks to the macroeconomic environment are receding, and that consumer confidence is improving, this ties in with the evidence from the Bank of England's latest Credit Conditions report and suggests that the current housing market recovery is built on rock rather than sand.
The Stamp duty holiday impact
A reminder (if one was needed of the stamp duty holiday impact on housing transactions):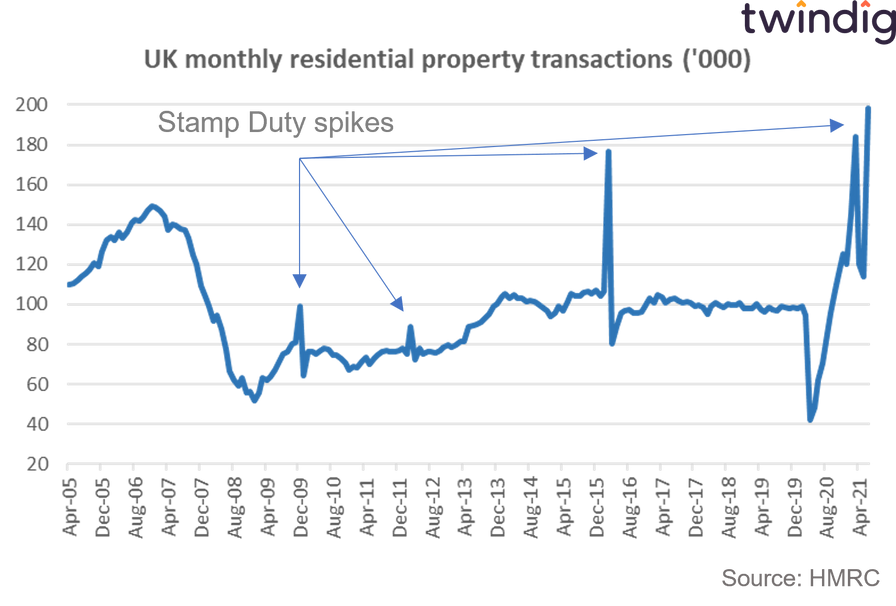 Subscribe to Market Views