House prices stable in January 2023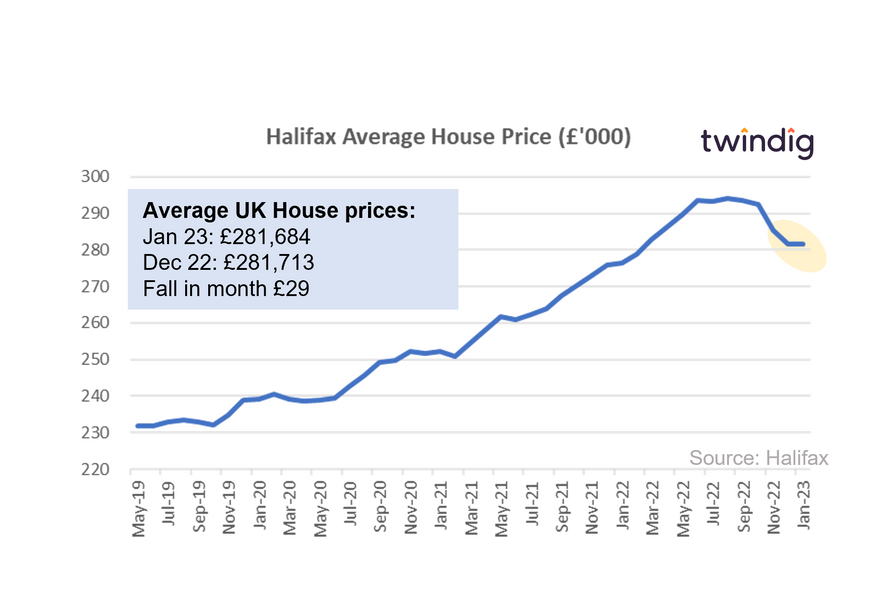 The Halifax published its House Price Index for January 2023 this morning
What the Halifax said
Average house price £281,684
House prices stable in January down by just £29
Annual house price inflation 1.9%
Twindig Take
Whilst some seem to be taking delight in falling house prices and looking forward to a house price crash, the housing market is not following that particular script. According to the Halifax, house prices were stable in January 'falling' just £29 or 0.01% to £281,684.
It is true that the rate of annual house price inflation has slowed as illustrated in the chart below, but talk of house price crashes appears somewhat premature, in our view.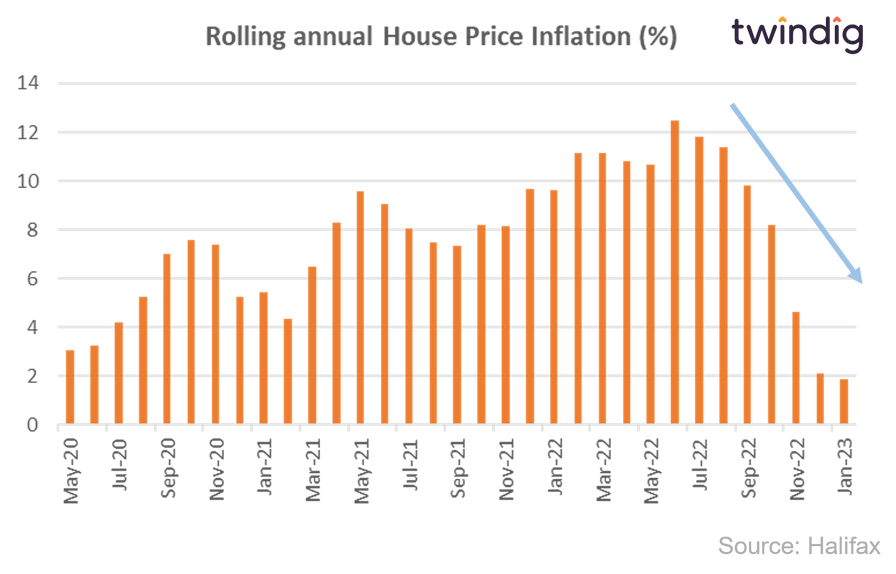 The average UK house price is now 4.2% or £12,300 below its August 2022 peak, but still some £41,000 or 22% ahead of pre-COVID levels.
For the avoidance of doubt, we do expect further house price falls this year with greater falls in the first half than the second, but we do not expect a house price crash as some other commentators do.
Lower house prices will help cash-strapped first-time buyers and it appears that headline mortgage rates may have peaked, which may allow more homebuyers to enter the market. However, the cost of living crisis is not over yet and we remain convinced that the volume of housing transactions will be significantly lower this year than last.
Homebuyer confidence will be key for the future trajectory of house prices if reductions in the rate of inflation accelerate and wage settlements start to come through the 'feel good' factor could return sooner than the bears think.
Spring in our view will be a waiting game rather than a buoyant selling season with those that need to move moving, and those that want to move biding their time. Lower levels of activity (on both the demand and the supply side) will reduce the volatility of house prices. We expect to see a more normal market in the autumn.
Subscribe to Market Views