Another month another record high or house prices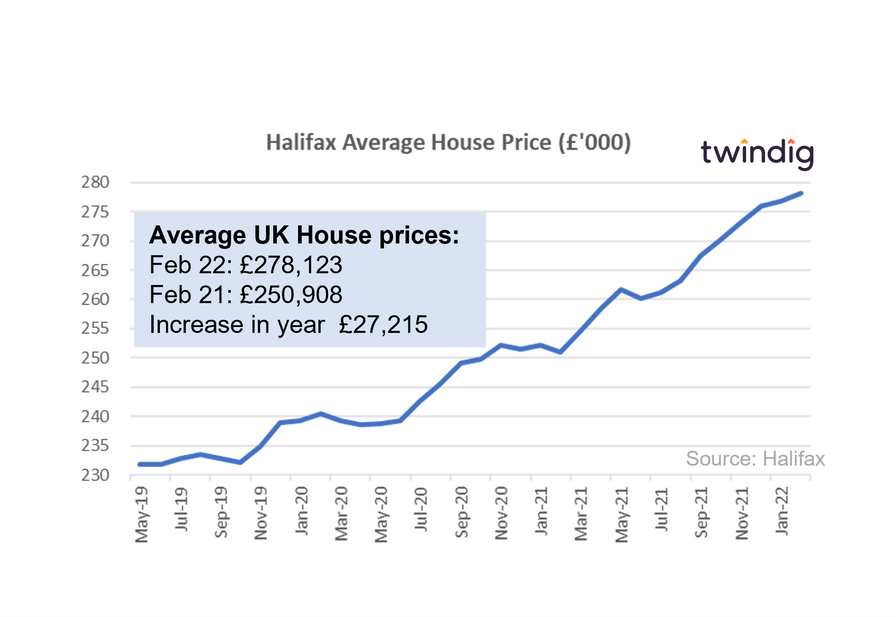 The Halifax released their house price index for February this morning
What they said
Average UK house prices £278,123
Increase over the last year £27,215
Annual house price inflation 10.8%, its highest level since June 2007
Twindig take
According to the latest Halifax house price index, UK house prices rose for the eighth successive month in February, rising by another 0.5% or £1,478. The rate of annual house price inflation was 10.8%, which is the highest level since June 2007. The rise of £27,215 is the biggest one year increase recorded by the Halifax house price index in its 39-year history.

Lack of supply continues to underpin house prices, but for how much longer can house price records be broken each month? Surely at some point, the rising house price music must stop.

The ongoing strength of the housing market continues to surprise us, but as COVID restrictions ease, the cost of living is rising and the situation in Ukraine brings extra uncertainty.

However, a look at history suggests that house prices are linked or follow broader inflationary trends. Asset prices tend to rise during periods of inflation, and our homes are typically our biggest assets suggesting to us that house price records may continue to be broken for some time yet.
Subscribe to Market Views