Financial Stability Report: It's tough out there but stable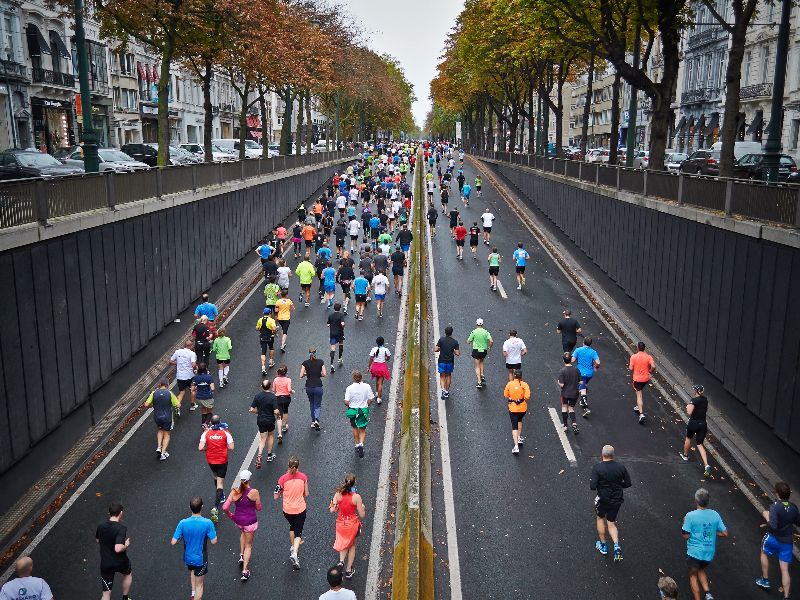 The December Financial Stability Report from the Bank of England had both good news and bad news. The bad news, things are going to get worse before they get better. The good news we are in better shape than we were before both the early 1990s recession and the Global Financial Crisis. Like marathon runners we have trained for the big challenge, the challenge will be big, but we have plenty in the tank for a big push to get us over the finishing line.
Financial Stability Report: Tough but Stable
The Bank of England released its December Financial Stability Report this morning.
What is the Financial Stability Report?
The Financial Stability Report sets out the Bank of England's view of the outlook for financial stability, and it is published twice a year in July and December.
What did the Financial Stability Report say?
It started by saying that the global economic outlook had deteriorated since its last report in July 2022.
The impact of higher energy prices, underlying inflation, and the worsening outlook for economic growth and unemployment has made financial conditions for households worse over the last six months.
But it's not all bad news
Although household finances are being stretched by increased living costs and rising mortgage rates, the Bank of England believes that households are adjusting their spending patterns as their incomes get squeezed. Therefore widespread signs of financial difficulty among UK households with mortgages has yet to emerge.
Pressure on household finances will increase during 2023
In total, around half of all owner-occupier mortgages (c. 4 million) will be exposed to mortgage rate rises over the next year.
However, whilst financial pressures will increase, the Bank of England believes that households are more financially resilient now than they were in the run-up to the Global Financial Crisis in 2007 and the recession of the early 1990s.
Households have less debt than they did compared to the peak before the Global Financial Crisis and the proportion of income spent on mortgage payments is projected to remain below the peak levels seen during the Global Financial Crisis and the recession of the early 1990s.
A more resilient banking sector
The Bank of England also believes that the core UK banking system is also more resilient, in part due to taking a lower-risk approach to mortgage lending since the Global Financial Crisis. This means that whilst fewer households are expected to experience serious financial difficulties they will be able to offer those that do more help and assistance.
The more prudent lending standards should lead to lower household defaults and property repossessions than in previous downturns. For example:
less than 10% of lenders' current owner-occupier mortgage exposure is at LTVs of greater than 75%, compared to around 25% before the Global Financial Crisis.
and
Around 40% of new lending was at LTVs more than 90% in 1990, compared to less than 20% in 2022.
As such, very few existing borrowers are expected to be pushed into negative equity.
Since 2021, lenders have been expected to give borrowers in financial difficulty appropriately tailored forbearance that is in their interests and takes account of their circumstances. This could include extending terms on mortgages or moving households onto interest-only repayments in times of stress. Lenders are also required to use repossessions only as a last resort.
Mortgage rate outlook
Mortgage rates have increased materially during 2022, with particularly rapid increases in the second half of the year following the mini-budget.
The Bank of England reports that around 30% of households have an owner-occupier mortgage (c.8.5 million households)
Around 20% of owner-occupier mortgages (1.7 million) are on variable-rate mortgages with mortgage rates that change as the Bank Rate changes.
Fixed-rate mortgage payments to rise by £250 per month
Based on current mortgage rates, those households with fixed-rate mortgages set to expire in 2023 are facing an average increase in monthly mortgage payments of around £250. This equates to around 17% of pre-tax income, up from 12% at the end of June 2022.
In total around half of owner-occupier mortgages (c. 4 million) will be exposed to mortgage rate rises over the next year, this includes those on variable rate mortgages and those coming to the end of a fixed rate period.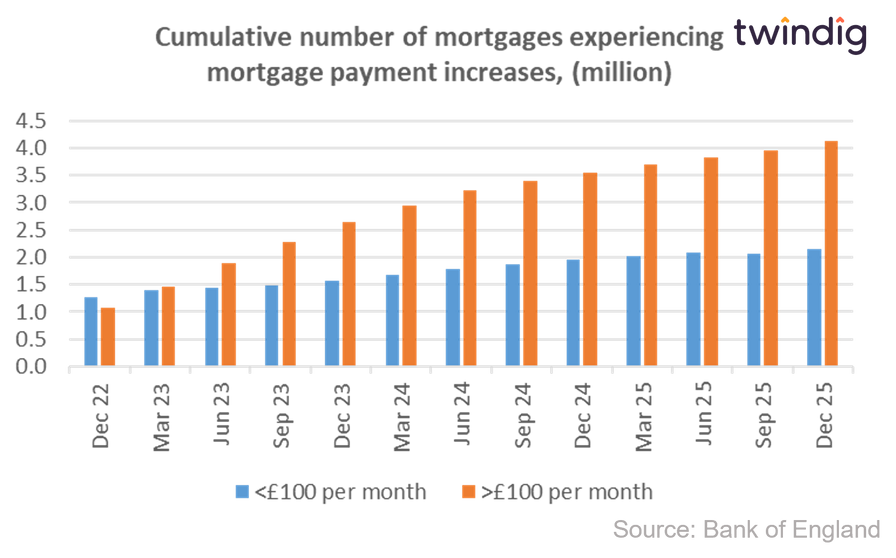 The Bank of England believes that around one-third of owner-occupier mortgagors will see monthly mortgage payments increase by more than £100 by the end of 2023 and around half by the end of 2025.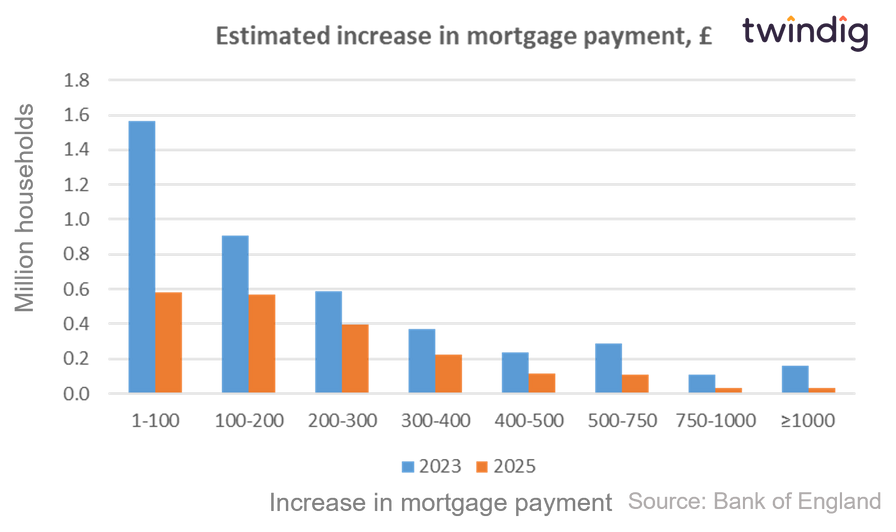 Subscribe to Market Views