Don't forget your equity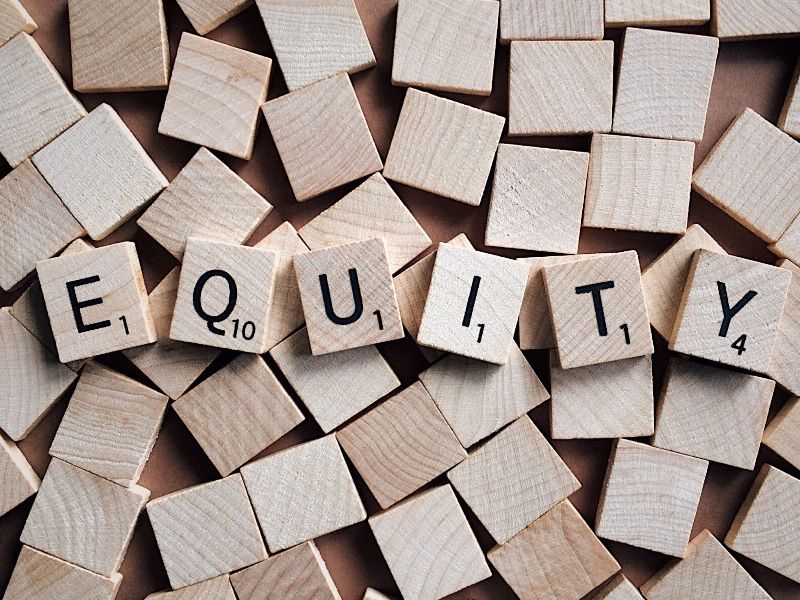 House prices may well have peaked and the trend for the next few months may well be down not up, but don't get caught in the headlines and forget your equity, you are probably richer than you think
The housing market headlines can make for depressing reading, its not so much that many commentators' housing market glass is half full, but rather they don't have a glass at all..

We need to put the recent house price falls into context. Since their peak, average UK house prices have fallen by just over £7,500 or by 2.6%. We appreciate that £7,500 is not to be sniffed at, but we have to compare that 'loss' with the recent 'gains'.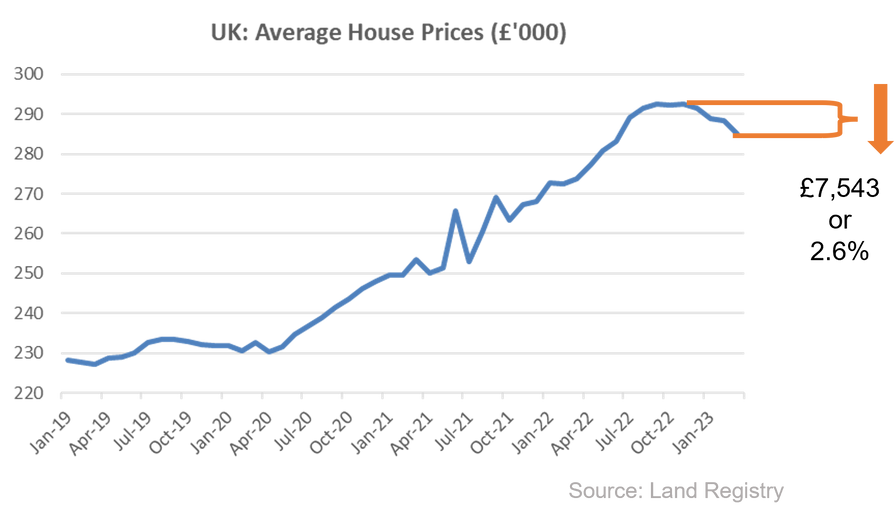 Since the lows of April 2020, when the housing market was starting to get to grips with the COVID-19 pandemic, house price growth has been very strong. Even after taking into account the recent falls, on average, house prices have increased by £38,600 or 16.8% since April 2020.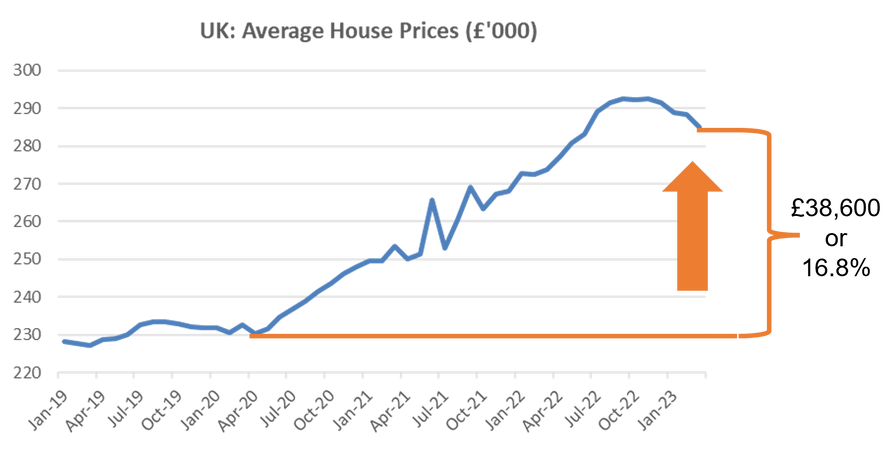 If we turn that house price graph into equity gains and losses we see the graph below: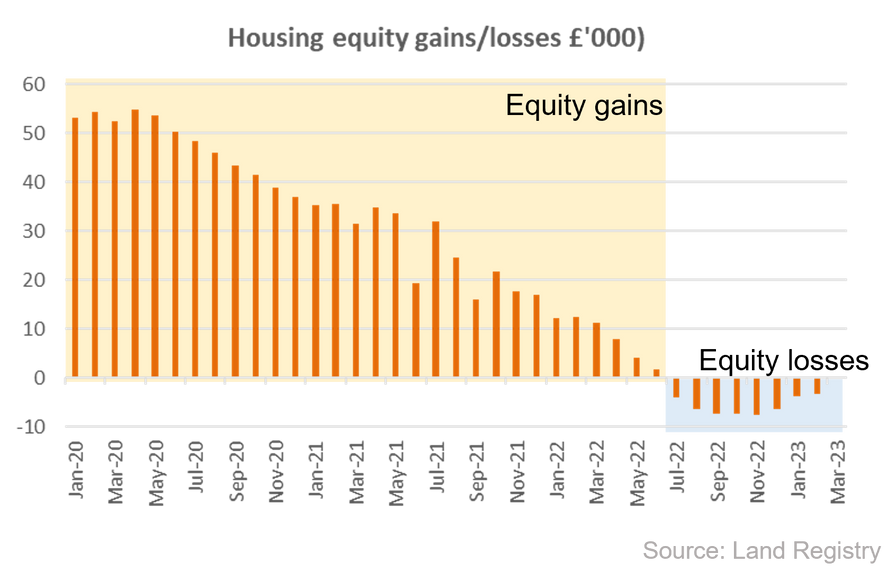 Those that purchased in January 2020 are sitting on potential equity gains of more than £50,000, and it is only those who purchased since July 2022 who may find that currently, their home is worth slightly less than the amount they paid for it.
It is also worth remember that the overwhelming majority of homeowners moved before January 2020 and are likely to be sitting on even bigger gains and in the context of 28 million homes across the country, very few are in negative equity.
We must also consider that of those who purchased since July 2022, 95% of them will have a fix rate mortgage with most choosing 2 and 5-year fixed-rate mortgages which will need to be re-mortgaged in either July 2024 or July 2027 at the earliest.
If we also remember that with around 1.0 to 1.2 million housing transactions a year, most homeowners stay in a property for more than 10 years before moving again and there is no ten-year period in the UK where house prices were lower than they were 10 years earlier.
So as we start to ease into the Bank Holiday weekend, enjoy the sun and don't forget your equity, the value of housing should be considered on a ten-year view rather than the more stressful (and largely irrelevant) month-by-month one.
Subscribe to Market Views