The cost of moving house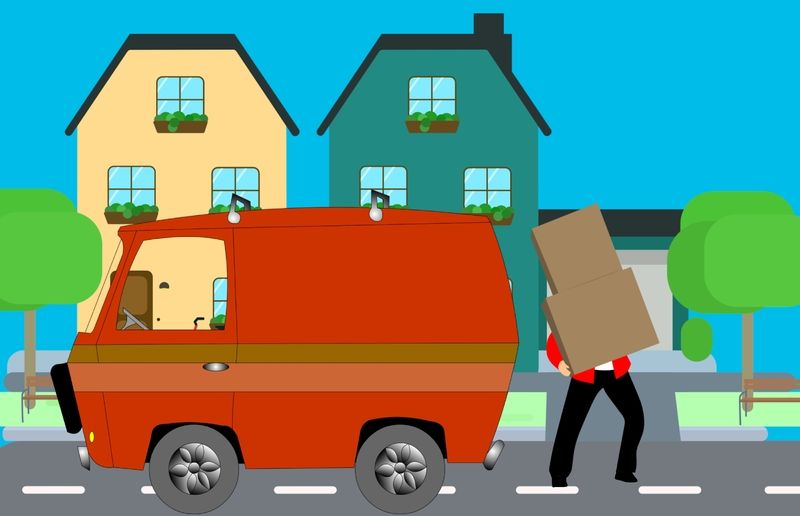 Picture credit: Mohamed Hassan
Cost of moving home typically: £2,000 to £10,000
When it comes to buying a home, the biggest cost is the cost of the home itself, but unfortunately, there are a whole host of other costs you need to take into account and budget for.
This guide looks at the main costs you will need to pay for in addition to buying the house itself.
In addition to arranging a mortgage and saving for a deposit, there are many other costs associated with buying a home.
We estimate that these additional costs will be in the range of £2,000 to £10,000 depending on the size, age and location of the home you are planning to buy.
However, on top of this, you may also have to pay a purchase tax called Stamp Duty.
We summarise below the typical costs you need to budget for. We discuss each cost in more detail below the summary table
Mortgage Fees £125-£2,500

Conveyancing fees £800-£2,000

Surveying fees £250-£2,500

Local Authority Searches £250-£450

Electronic Transfer Fees £40-£80

Removal costs £300 - £2,500
Plus
The amount of Stamp Duty you will need to pay depends on the price of the home you are buying and where in the UK the home is located. You can calculate your Stamp Duty payment by using our Stamp Duty Calculator
Cost of moving house: Stamp Duty
Stamp Duty or to give it its full name Stamp Duty Land Tax (SDLT) is the tax payable if you buy a property or land costing more than £500,000 in England and Northern Ireland
You or your solicitor will need to send an SDLT return to HMRC if the property or land cost more than £40,000 even if no SDLT is due.
To calculate how much Stamp Duty will be payable, you can use the Twindig Stamp Duty Calculator.
Current Stamp Duty Rates (SDLT) for a primary residence in England
Up to £500,000 zero

The next £425,000 5%

The next £575,000 10%

The remaining amount 12%
These SDLT rates will change from 1 April 2021
The Stamp Duty costs are different in Scotland and Wales, but our Stamp Duty Calculator allows you to set your location so that you can see how much Stamp Duty you will need to pay wherever you are buying in the UK.
Cost of moving house: Mortgage fees
Your lender may charge you several different fees relating to setting up your mortgage.
Mortgage Arrangement Fee: This is the amount of money the lender charges you to cover the costs of arranging the mortgage. The size of the fee may differ by the size of the mortgage, length of the mortgage and loan-to-value ratio of the mortgage.
A mortgage arrangement fee might also be called a product fee or a completion fee.
The typical mortgage fee ranges from £nil to more than £2,500
Mortgage Booking Fee: Some lenders also charge a booking fee in addition to an arrangement fee. If charged Booking fees are typically between £99 to £250.
Mortgage Valuation Fee: The mortgage lender will want to value the property you are buying to check that it is worth what you are willing to pay for the property and to check they are happy with the loan-to-value ratio. Some lenders waive this fee others will charge a fee typically in the range of £150 to £1,500.
It is very important to remember that a mortgage valuation only considers the value of the property it does not comment on the structural condition or the state of repair of the home or the cost of any work that might need to be done. Lenders do not have to share the mortgage valuation report with you and even if they do you cannot rely on them as they belong to the mortgage provider and not the home buyer.
If you have any concerns about the state of repair of the home or its structural soundness we advise that you commission a building survey.
Mortgage Account Fee: The mortgage account fee covers the lender's costs of setting up, maintaining and closing the mortgage at the end of the mortgage term. Not every lender charges a mortgage account fee, but those that do typically charge between £100 and £300.
Building Survey Fees
Unless buying a brand new home, we would always advise that you arrange a building survey. Think of it as an MOT for a home. You wouldn't buy a car without an MOT certificate and so we don't think you should buy a home without having a survey.
There is a number of surveys available from RICS.
RICS is the Royal Institution of Chartered Surveyors, it was founded in June 1868 and acts to uphold, promote and enforce the highest standard in valuing a property. If a report has been written by a member of RICS you can rely on it as it will have been written to meet the highest standards.
RICS Condition Report
This is the most basic of the reports available and it describes the condition of the home. It will identify major defects. It does not offer any advice and is most suitable when buying a brand new 'New Build' home or a conventional home you believe to be in good order and maintained to a high standard. A RICS Condition Report will cost around £250.
RICS HomeBuyer Report
The HomeBuyer Report aims to help you make a reasoned and informed decision about buying a property by taking into account any repairs the property may need and will signpost what further advice the Chartered Surveyor believes you should take before agreeing to buy the property. The report uses a traffic light system where:
Red (Level 3) highlights serious defects and or areas that need to be replaced, repaired or urgently investigated
Amber (level 2) Defects that need repairing or replacing but which are not considered either serious or urgent
Green (level 1) No repair or replacement is currently required
NI Not Inspected
RICS Building Survey
The RICS Building Survey is the most comprehensive report offered by RICS and is recommended when buying larger or older properties or if you are buying a property intending to carry out major building works and renovations once you have purchased it.
The RICS Building Survey aims to provide detailed advice on the condition of the property to help you make a reasoned and informed decision when buying a property or planning for repairs on or major works to a property. It will also describe the identifiable risk of potential hidden defects and make recommendations about any further actions or advice you should take before purchasing the property. You can also ask the surveyor to provide an estimate of the costs for the required repairs or planned works.
Cost of moving house: Legal Fees
When buying a home with a mortgage you will need a solicitor or licensed conveyancer to carry out the legal work required when buying or selling a home. Conveyancing is the legal process which transfers the ownership of a property or piece of land from one person another. It includes checks that the seller owns the property, that any alterations made had the appropriate planning permission and comply with building regulations. They will also check that there are no issues which will affect your ability to enjoy the property or affect a lender's decision to provide a mortgage on the property.
Local Searches
Local searches are a very important part of the homebuying process. The information revealed in them may allow you to negotiate a lower purchase price or in some cases make lead you to decide not to buy the house at all.
There are two main parts to a local authority search. The LLC1 and the CON29
The LLC1
The LLC1 (Local Land Charge Register search) will tell you any charges on the property or restrictions relating to its use or renovation. A legal charge on a property means that another party has the right to sell the property to recover a debt where the property was provided as collateral or security for the debt.
Examples of restrictions include whether the property is:
A listed building

Located in a conservation area

Subject to a tree protection order

In need of an improvement or renovation grant

Located in a smoke control zone

Community Infrastructure levy charges

Financial charges registered against the property

Planning enforcement notices
All LLC1 registrations are legally binding on successive owners
The CON29
The CON29 supplies information relating to:
public footpaths and highways,

proposed tree preservation orders

proposals for new roads, railways or planning decisions

outstanding statutory notices,

breaches of planning or building regulations

the existence, if any of a compulsory purchase order
The contents of the CON29 may impact what you are willing to pay for the property
Cost of moving house: Electronic Transfer Fees
When transferring large sums of money banks usually charge a fee to transfer the money. There are two types of transfer BACS and CHAPS. CHAPS payments are quicker and therefore cost more to arrange.
CHAPS (Clearing House Automated Payment System) payments are guaranteed to arrive on the same day that they are made, usually as long as they are set up either before 3:30 pm or 5 pm
BACS (Bankers Automated Clearing Services) is another system used to make payments directly from one bank account to another. BACS payments can take up to three working days to move from one account to the other.
Cost of moving house: Removal costs
The cost of a removal firm will be determined by several factors including the size of your home, the location of your home, the distance between the home you are moving from, what level of service you require (ie are you packing and unpacking or is the removal firm) and to and how busy the removal firm you choose is.
We estimate that the average removal costs by the size of property are as follows:
1-2 bed home: £300-600

3 bed home: £450-800

4 Bed home: £600-£1,000

5 Bed home: £900-£1500
Subscribe to Market Views