Barratt reports slowing housing market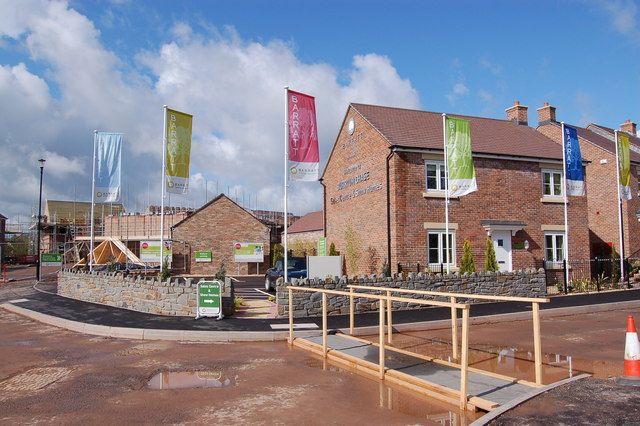 Barratt Developments, one of the UK's biggest housebuilders, issued a trading update this morning for the half year ended 31 December 2022


What Barratt said
The first half of the financial year has seen a marked slowdown in the UK housing market.
Political and economic uncertainty impacted the first quarter

Rapid and significant changes in mortgage rates, which reduced affordability, homebuyer confidence and reservation activity, took their toll on the second quarter.


Twindig take
Barratt is battening down the hatches as storm clouds loom over the UK housing market. Sales rates are falling and land buying is reducing. However, we believe that Barratt will emerge fitter and leaner on the other side and has a strong Balance Sheet to see it through the housing market challenges ahead.


Sales rates falling
The takeaway from Barratt's trading update is the fall in sales rates, which fell to 0.44 net private reservations per active outlet per week, down from 0.79 in the same period last year.

The sales rate fell further following the mini-budget to 0.30 from the period from Barratt's AGM on 10 October 2022 to 31 December 2022, down from 0.69 during the same period in the previous year.

The fall in sales rates has significantly impacted the forward order book, which stood at 10,511 homes on 31 December 2022, some 29% lower than the order book of 14,818 homes on 31 December 2021

The value of the forward order book on 31 December 2022 had fallen by 33% during the year from £3,794m on 31 December 2021 to £2,544m on 31 December 2022.


Land buying down
Land is the lifeblood of any housebuilder and, in our view, its activity in the land market is the canary in the coal mine.

Barratt has been very selective in the land market, approving 16 new sites, but it chose not to complete on 22 previously approved sites, resulting in a net cancellation of 6 sites compared to a net approval of 48 sites in the same period last year.

In terms of plots, this led to a net cancellation of 290 plots in the first half of the financial year compared to a net addition of 8,869 plots in the same period last year.

Looking forward, Barratt anticipates that land approvals will be 'substantially below replacement levels in this financial year


Strong Balance Sheet
However, Barratt does have a strong balance sheet, with net cash of around £965m on 31 December 2022 (£1,132m 31 December 2021)


Outlook
Barratt comments that the outlook for the second half of its financial year remains uncertain with "homebuyer confidence and the availability and competitive pricing of mortgages critical to the health of the UK housing market in the coming months."
Subscribe to Market Views