Barratt battens down the hatches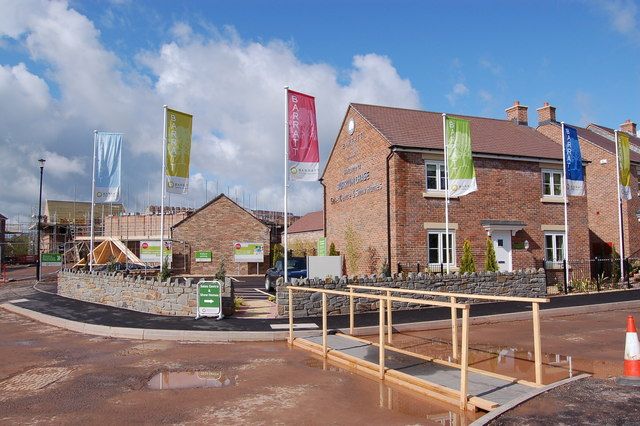 Whilst Liz Truss talked of growth, growth and growth, in its trading update today Barratt spoke of uncertainty, uncertainty and uncertainty. Private reservation rates are down 35% as homebuyers react to the economic uncertainty, rising costs of living and rising mortgage rates and reduced mortgage availability. Barratt is following the tried and tested playbook for times of uncertainty cutting land purchases to conserve cash. Barratt's Balance Sheet is robust and it will weather the storm. Whilst it is not a member of the apocryphal anti-growth coalition it seems the mini-budget has stymied Barratt's growth aspirations
What Barratt said

Net average private reservations per week 188 (FY22 281)
Average private reservation rate 0.55 (FY22 0.85, FY21 0.87)
Help to Buy 12% of reservations (FY22 21%, FY21 51%)
Forward sales 13,314 homes (October 21: 15,393; October 20: 15,135)
Land purchases in the period 813 plots (FY 22: 3,735)
Twindig take
In our view, Barratt is doing the right things in times of market stress, battening down the hatches. The last thing a housebuilder wants in a slowing market is a lot of stock (or WIP). As demand falls build rates will slow.
With uncertainty ahead, Barratt has also significantly reduced its land buying, this both preserves cash and protects the Group against the risk of falling land prices.
The outcome of these actions is, however, the opposite of Government's goal of 'growth, growth and growth'. Although we are sure that Barratt would like to pursue the growth agenda, the impact of mini-budget has been to cut homebuyer demand which has led Barratt to cut its growth plans accordingly.
Barratt is doing what it needs to do to weather the storm and we are confident that the Group's Balance Sheet will keep it warm and dry in the coming weeks and months.
The share price is likely to react badly to today's news as analysts are likely to cut their profit forecasts for 2023 and 2024. But for those taking a longer-term view the share price falls could provide an attractive entry point to Barratt's shares. If the Government develops a taste for policy u-turns the price of Barratt's shares could bounce back quickly, in our view.
Subscribe to Market Views