Biggest bank rate rise for 33 years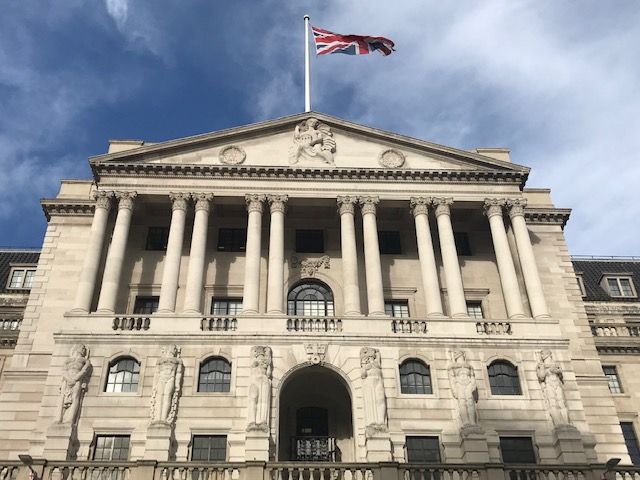 The Bank of England increased Bank Rate by 75 basis points to 3.00% today
What the Bank of England said
Bank Rate increased from 2.25% to 3.00 %
The MPC voted by a majority of '7-2' for a 75 basis point increase
The rest of the MPC was split with one member voting for a 50bp rise and the other voting for a 25bp increase.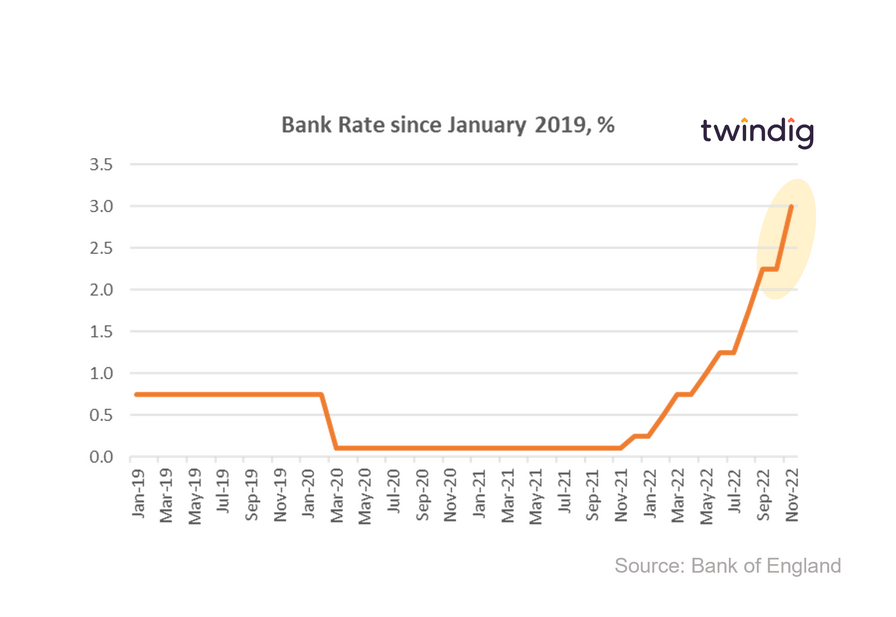 Twindig Take
Whilst the increase in Bank Rate today is for many as unsavoury as picking up Bounty from a tub of Celebrations, it could have been worse. The recent actions of Chancellor Hunt and Prime Minister Sunak have steadied the financial markets and assisted rather than hindered the Bank of England's efforts to tackle inflation. However, we are not out of the woods yet, the MPC describes the outlook for the UK economy as challenging, they believe that uncertainty around the outlook for UK retail energy prices has fallen following intervention from the UK Government.
We are likely to see further increases in the coming months, but once the medicine has been seen to work we can expect Bank Rate to fall, although not perhaps as quickly as it is currently rising.

Mortgage rates will go up again, and are likely to rose further in 2023, but whilst these words hold little comfort, it could have been worse.
Will Bank Rate increase in 2023?
Yes. In the week leading up to 25 October, the financial markets expected the Bank Rate to peak around 5.25% in Q3 2023 before falling back.
What about inflation?
The MPC's central forecast will see inflation (Consumer Price Inflation - CPI) start to fall early next year as previous increases in energy prices drop out of the annual comparison. The MPC expects that CPI inflation will drop below 2% in two years' time
Do we hate Bank Rate rises as much as Bounty Bars?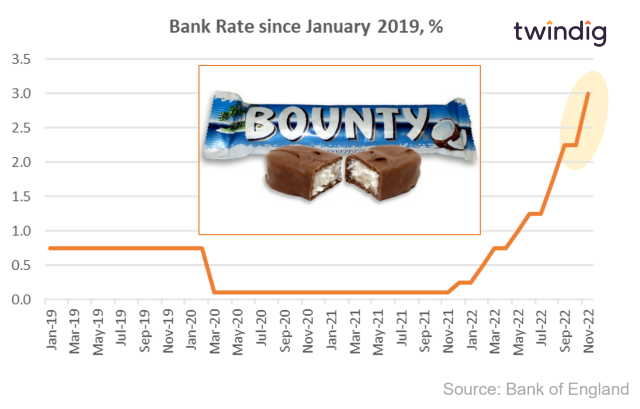 Mars today announced that they were trialling in 40 locations tubs of Celebration chocolates without Bounty Bars. Apparently much like rises in interest and mortgage rates research from Mars (the owner of Bounty) say that although the coconut-flavoured treat may be marketed as a slice of paradise, nearly 40% of us hate them. on the 'hate' stakes it is a close call as around 39% of homes having a mortgage, a similar number will dislike Bank (and mortgage) rate rises as much as those who dislike Bounty Bars. You can read the BBC story here
How much will my mortgage cost now?
For those on fixed-rate mortgages the monthly payments will remain fixed for the duration of the fixed term, after that it is likely that the remortgaged rate will be higher than it currently is.
To calculate mortgage payments you can use the Twindig mortgage calculator below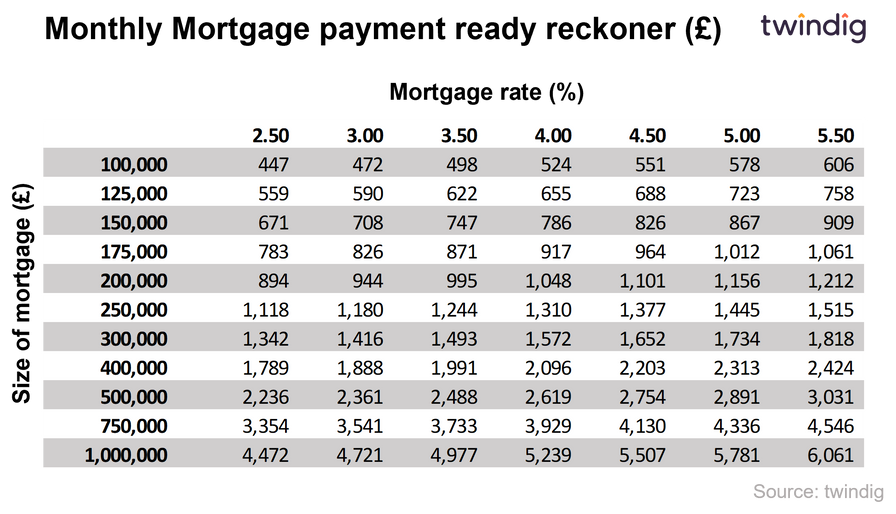 Subscribe to Market Views