11th rise in a row for Bank Rate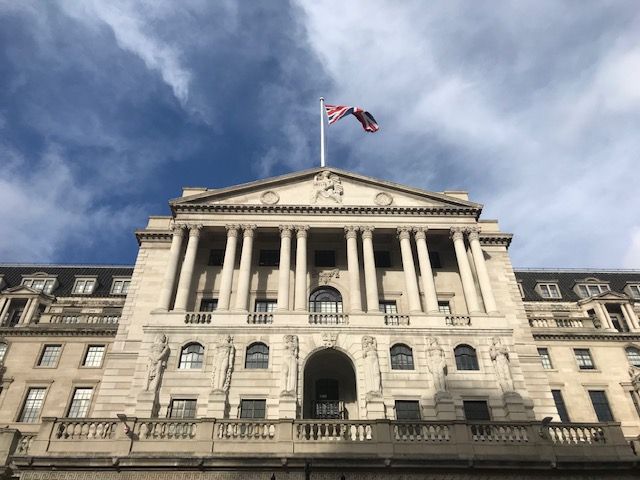 As widely expected, following yesterday's inflation numbers, the Bank of England raised Bank Rate by 25 basis points today from 4.00% to 4.25%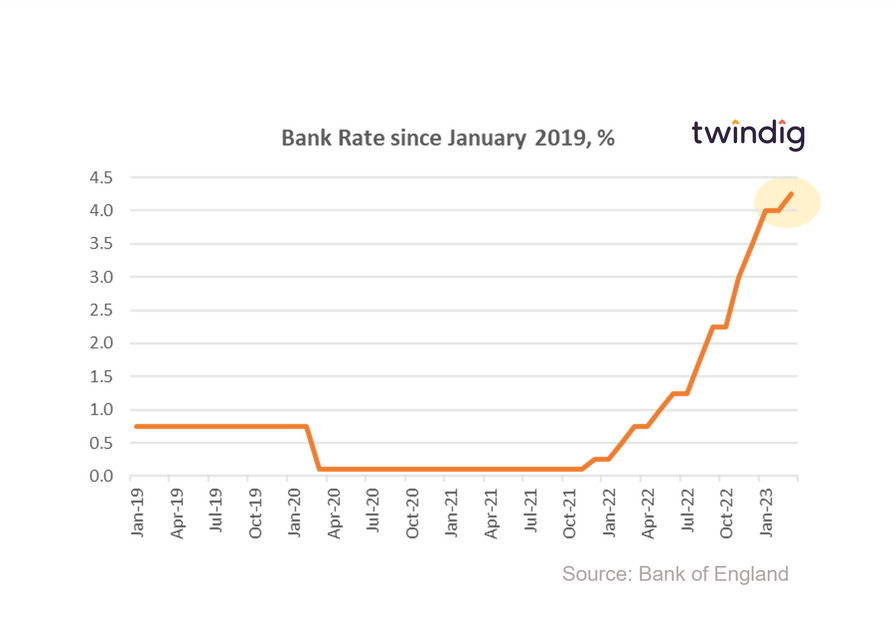 What the Bank of England said
The Bank of England's Monetary Policy Committee (MPC) raised Bank rate to 4.25%
MPC members voted by a majority of 7-2 to increase Bank Rate by 25bp
Two members voted to maintain Bank Rate at 4.00%
Twindig take
The Bank of England's Monetary Policy Committee did not pull any punches today, as Tony Blair may have said the Bank of England has three priorities 'Inflation, inflation and inflation'. If inflation continues to rise, Bank Rate will be increased. The MPC remains determined to see inflation return to its 2% target, a level significantly lower than its current 10.4%.
Although higher than anticipated Consumer Price Inflation (CPI) led to the increase in Bank Rate, the Bank of England still expects CPI to fall sharply over the rest of the year.
The financial markets currently expect Bank Rate to peak around 4.5% in August this year, before starting to fall back as CPI starts to recede. The MPC is hoping that if we take stronger medicine today, we will have a more comfortable life in the future.
Swap Rate latest
The swap rate spread (the gap between Bank Rate and the two-year swap rate) has been reducing over the last few days suggesting that, the financial markets see less risk of significant rises in Bank Rate and therefore mortgage rates. This is in tune with the view that Bank Rate will peak at 4.50% this summer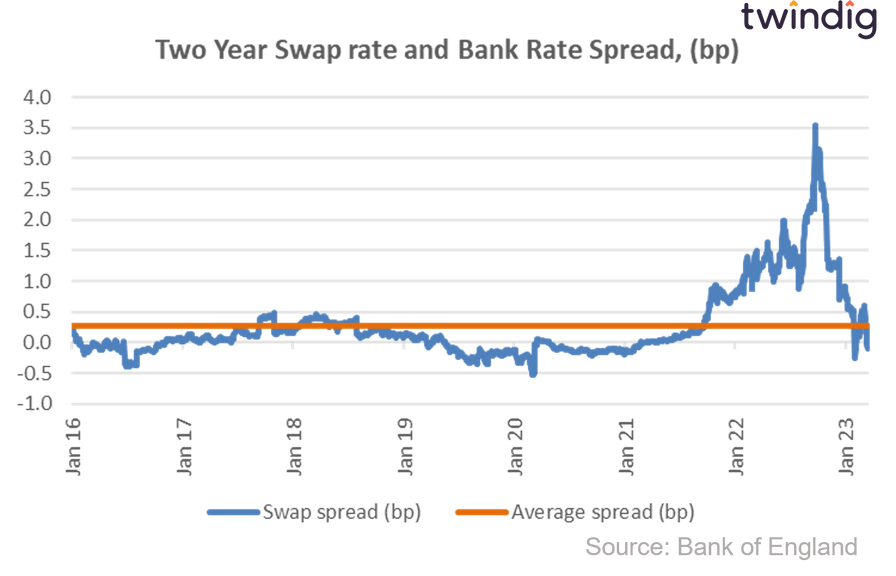 How much will my mortgage cost now?
For those on fixed-rate mortgages the monthly payments will remain fixed for the duration of the fixed term, after that it is likely that the remortgaged rate will be higher than it currently is.
To calculate mortgage payments you can use the Twindig mortgage calculator below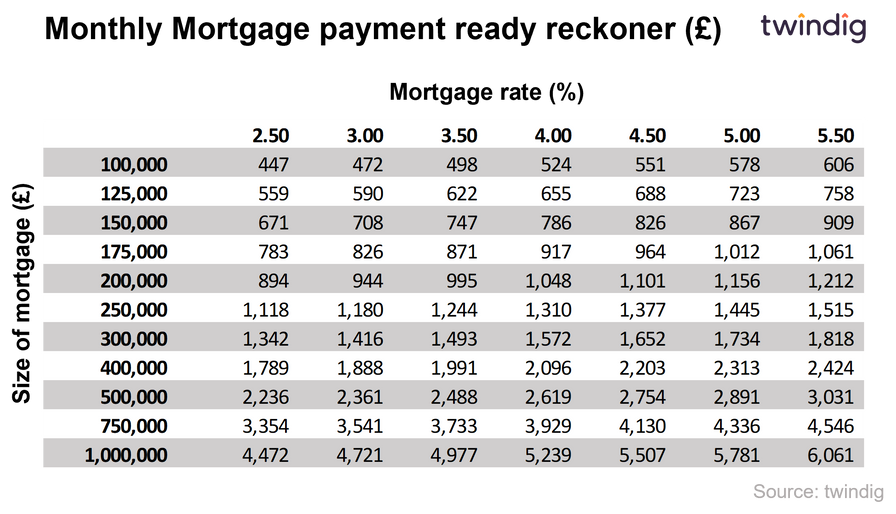 Subscribe to Market Views