Mortgage rates rise by 8% in July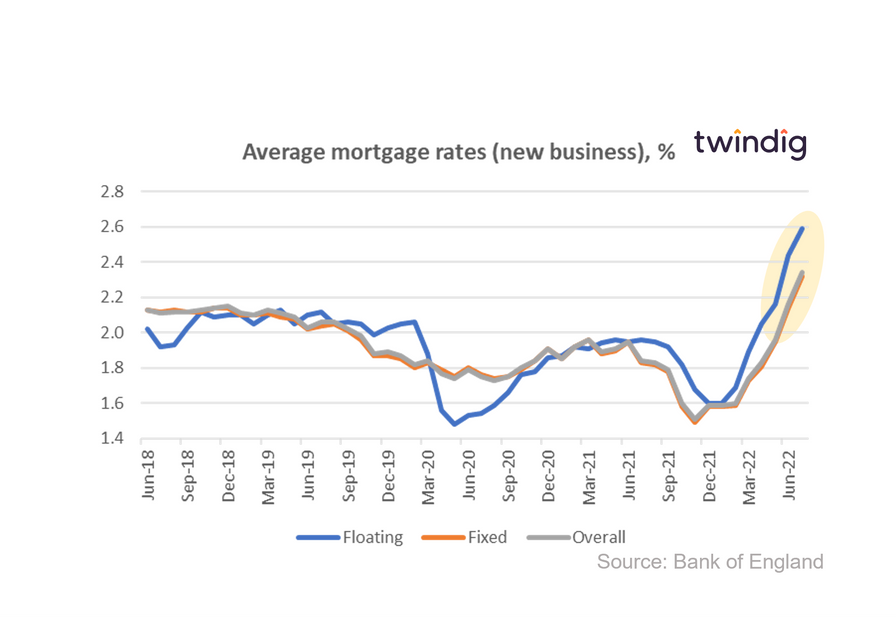 The latest data from the Bank of England revealed that overall average mortgage rates for new business increased again in July 2022, rising by more than 8%

What the Bank of England said
The average floating mortgage rate for new business 2.59%
The average fixed mortgage rate for new business 2.32%
The average overall mortgage rate for new business 2.34%
Twindig take
It was unfortunately no surprise that mortgage rates rose in July, and we expect them to continue to rise inline with the Bank of England's Bank Rate for the foreseeable future.
Bank Rate is currently at 1.75% but may change following the Monetary Policy Committee (MPC) meeting in September. The decision on Bank Rate will be announced on 15 September and we could see Bank Rate increase to 2.00% or 2.25% as the Bank of England continues to wage war on inflation.
We show the impact of rising mortgage rates and house prices on mortgage payments in the chart below.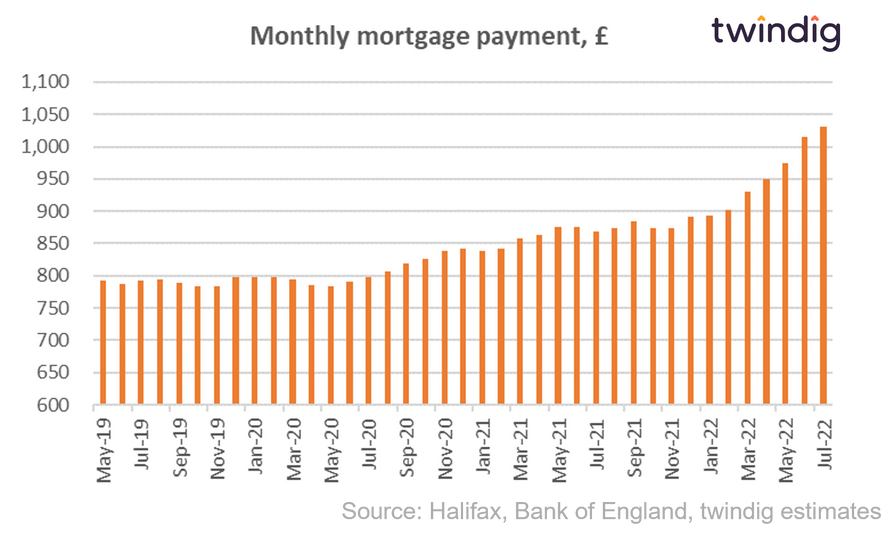 Twindig estimates that the average mortgage payment for the averagely priced UK home in July 2022 was £1,031, up from £893 at the start of the year.
To see how changing mortgage rates may impact your mortgage payments you can use our mortgage calculator below:
Subscribe to Market Views