Average mortgage rates on the turn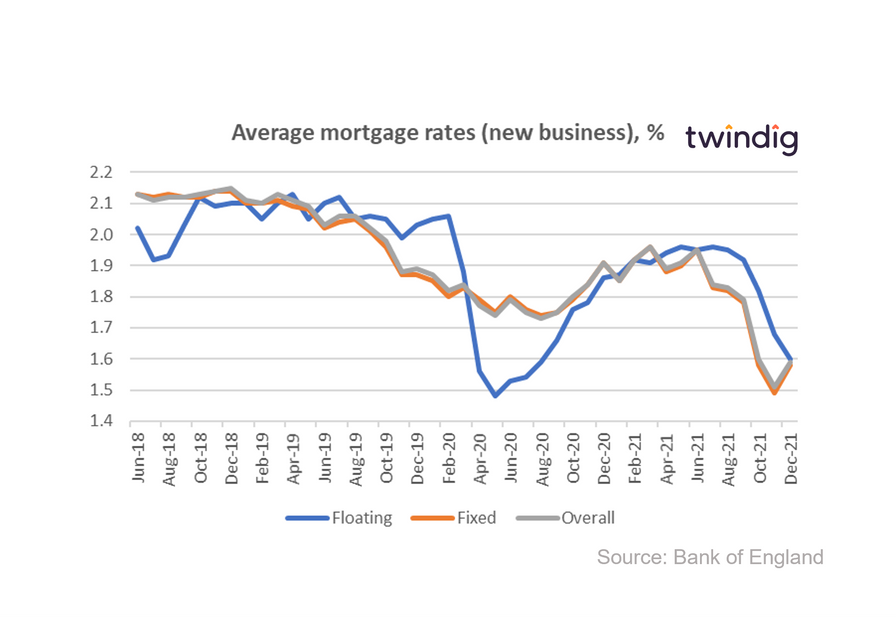 The latest data from the Bank of England reveals that after months of falls, average mortgage rates for new business started to rise in December 2021..
What they said
The average floating mortgage rate for new business 1.60%
The average fixed mortgage rate for new business 1.58%
The average overall mortgage rate for new business 1.59%

Twindig Take
The Bank of England raised Bank Rate in December from its all-time low of 0.1% to 0.25% in part as a response to rising consumer price inflation. It is perhaps a surprise therefore that on new business, floating mortgage rates (which are typically linked to Bank Rate) actually fell.
It was not a surprise that fixed rates rose as lenders need to consider their funding costs over the fixed-rate period and the trends in loan pricing. Most commentators including ourselves expect Bank Rate to rise further in 2022 and we, therefore, believe lenders are factoring in the impact of future rate rises.
It is worth remembering that in the context of history Bank Rate and therefore mortgage rates are at or near historic lows, so whilst rate rises may for some be unwelcome, mortgage rates are low and are likely to remain low, in the context of history, for some time. However, having said that, now is a good time to lock in a fixed rate as rates are unlikely, in our view, to fall this year.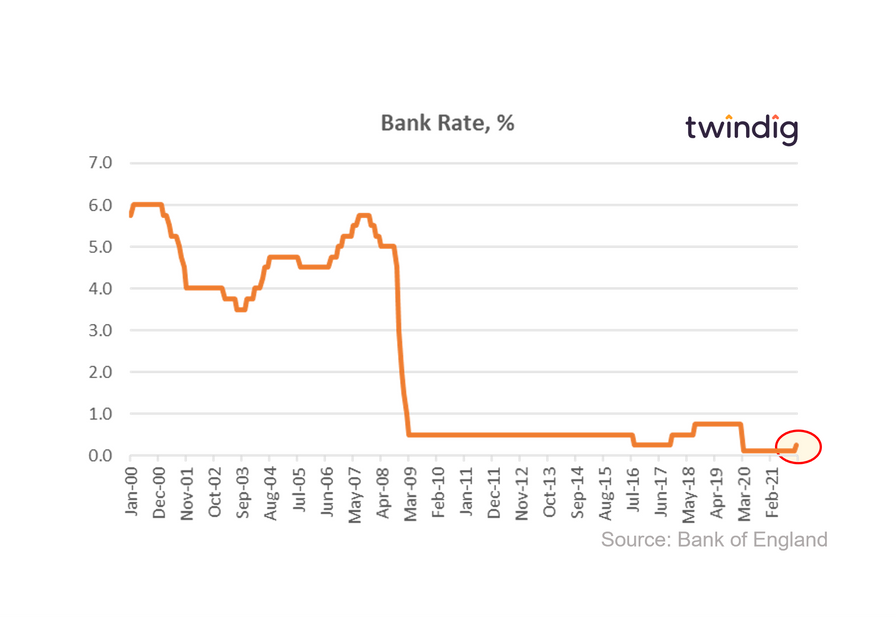 How big were the mortgage rate changes?

The average floating mortgage rate fell by 4.8% to 1.60%
The average fixed mortgage rate rose by 6.0% to 1.58%
Overall, the average mortgage rate for new business rose by 5.3% to 1.59%
Subscribe to Market Views